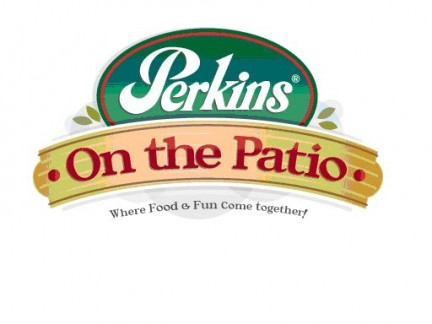 [youtube http://www.youtube.com/watch?v=iV-QGQVZv0k&w=420&h=315]
Since ELGL is not a big fan of icebreakers and since we would rather not know what animal you want to be, this blog feature will serve as a means of introducing new members. While you won't learn about their favorite animal, you will learn about their ideal Sunday morning, which dead people would they FaceTime with, and which song best describes their life.
Vitals
Name: Kevin Perkins
Email: [email protected]
Education: Portland State University, EMPA, Public Administration and Oregon State University, BS, History
Current Position: Recorder/Records Manager at Benton County
Previous Employment: Historic Resources Commissioner at City of Corvallis; Court Operations Specialist at Oregon Judicial Department
Connect: LinkedIn

Background Check
A committed public servant dedicated to conducting the public's business in an open and efficient manner. With extensive experience with agencies and elected officials in the judicial, state, and local government fields can adapt and effectively navigate various levels of government to meet the community's needs.
Specialties: Process improvement, policy creation and review, writing and editing, program analysis, community relations
Q&A
Tell us about three projects that you are working on.
Developing a workflow to automate agenda material circulation, review and approval before it reaches the Board of Commissioners' Office staff
Just finished compiling and editing a booklet with brief biographies of all of our commissioners back to 1847 for distribution at our county fair, which is celebrating its centennial this year. Related link: County Pays Tribute To Past Commissioners
Developing and writing a new sustainability policy with the coordinator and committee. Related link: Benton County Sustainability
Your mentors:
Early in my career Ken Osher, who was at that time a pro tem judge and retired chief deputy DA
Describe the inside of your car.
Dark gray upholstery, black floor mats, pretty good layer of dust and pet hair, and some receipts and assorted other debris on the floor.
Most recent concert you attended:
BB King at the Schnitz last fall, always loved his music and wanted to see him before he passed.
[youtube http://www.youtube.com/watch?v=VIaT7ojDuQo&w=560&h=315]
If you could only visit five websites for the next year, which ones would you choose?
Facebook to keep up with my friends
Reddit just because of the wide variety of topics and interests
Governing.com for a good source of professional information
BBC.com for general news without the biases of either side of American media
Theoatmeal.com for laughs
(Complete the sentence) Before I die I want to…
Go and watch a full World Cup.
[youtube http://www.youtube.com/watch?v=ZkIGO2UA-u8&w=420&h=315]
Proudest career accomplishment.
At present it would be modernizing the Board of Commissioner's meeting process, documenting and recording.  WE have transitioned entirely to digital packets, recording and storage which initially saved my office around 30k per year and lots of time due to materials preparation and later archiving.  Now we have only a single hard copy from each meeting and other county staff can access documents from board meetings 24 hours a day rather than hope I'm in the office to make a copy for them.
Favorite TV show: Parks and Recreation, House of Cards, or other
Three-way tie between:
"Game of Thrones"
"True Blood" (though this season looks kind of disappointing)
"The Newsroom"
What song best describes your life?
[youtube http://www.youtube.com/watch?v=qits3nn73ks&w=420&h=315]
Weird Al's "Everything You Know is Wrong" because just when I think I have a handle on things something pops up to prove me wrong.   It's also a reminder to keep listening to people different than me, there is a lot I just won't know due to different experiences.
Suggest two or three topics for the ELGL annual conference.
"Leading from where you sit" – We don't always have to have formal authority to have the power to change our organizations.
Managing the challenges of working for elected officials
How to be a Timbers fan without behaving like a hipster fool
If you could FaceTime or Skype with three people either dead or alive, who would they be?
Benjamin Franklin: a highly intelligent, motivated person who also knew how to enjoy life
Ramses II:Possibly one of the most dynamic ancient rulers
Winston Churchill: fascinating person with a great sense of humor
Favorite thing to do on a Sunday morning:
Winter: Go get coffee from a neighborhood spot then watch the English soccer league games
Summer: Sit in the back yard and read the paper or a book
(Complete the sentence) Government is…..
Undergoing significant changes that will continue for decades to come
(Complete the sentence) ELGL is …..
Something entirely new and interesting to explore.
What's the meaning of life?
42
What question(s) should I have asked you?
Why do you work for government and what do you think you can/will contribute?
Why would you consider yourself an "emerging" leader?
Previous Profiles