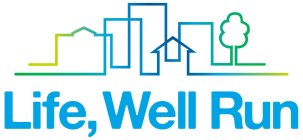 [vc_row][vc_column][vc_column_text]This free toolkit for first-time elected officials was created by our colleagues at ICMA, the International City/County Management Association.
Their Life, Well Run initiative aims to make local government more effective, efficient, and ethical in part by strengthening the partnership between elected and appointed officials.
The toolkit includes a how-to guide for stepping into a new elected role, including tips on running meetings, engaging residents and working with appointed officials, including how to recruit and evaluate them.
Here's a quick overview of the guide's content:
You're a Newly Elected Official – An excerpt from Leading Your Community: A Guide for Elected Officials that ICMA published with the National League of Cities which includes running meetings and citizen engagement.
Learning About Professional Managers
Hiring a Professional Manager – A how-to guide for recruiting and working with a professional administrator.
Evaluating your Professional Manager – A full copy of Manager's Evaluation Handbook.
[/vc_column_text][vc_video link="https://www.youtube.com/watch?v=0cQ2KuwNVzU" el_width="70″ align="center"][/vc_column][/vc_row]