Nicholas Matiasz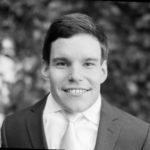 Senior Project Manager, City of Los Angeles
---
Favorite song from 2018:
At Last…The Beginning — The Making of Electric Ladyland: The Early Takes Sampler
Favorite book from 2018:
The Book of Why: The New Science of Cause and Effect by Judea Pearl and Dana Mackenzie
Proudest work accomplishment in 2018:
Defending my Ph.D. thesis, Planning Experiments with Causal Graphs
People who most positively impacted you in 2018:
New Year's Resolution(s) for 2019:
Meditate more regularly
What question(s) should we ask on the next new member questionnaire?
Which ideas, tools, resources, etc. have you found most helpful in your career?