LITERALLY! The 2nd Annual Traeger List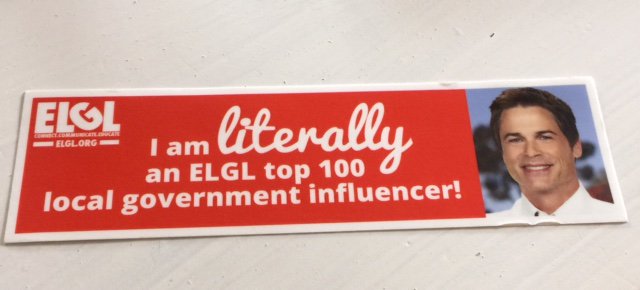 And the nominees are…..Submit your nominations here.
---
Allison Scheck, City of Lakewood, Colorado, Community Relations Manager
Word on the Street: Allison leads the team that is working to help the community re-imagine Lakewood, Colorado, as the city updates its master plan this year. Almost 2,000 residents have provided input through the city's engagement platform, Lakewoodtogether.org. Allison is using the platform to share results and to keep the community involved and informed throughout the planning process. She is also a strong motivation for new uses of the site and the overall growth and support of community engagement in the Lakewood community. Allison's commitment to service shows in her follow-up and dedication to listen to community issues and to respond quickly and thoroughly.
---
Amrinder Singh, Borough of Steelton, Pennsylvania, Director of Code Enforcement and Building Code Official
Word on the Street: Amrinder started his public service career by becoming an inspector for the Codes Department for the City of Reading Pennsylvania, the 5th largest city in the state, at the age of 25. He quickly moved up in the ranks of the department and became the supervisor of the codes department where he oversaw a staff of 23, a $2.3 million dollar budget., and all of the operations of the office. Some of the inspectors he oversaw and other city employees he worked with had more years of service at the city, then his age! He was even recognized by the American Association of Code Enforcement where he received an award/scholarship to attend the 2015 annual AACE meeting in Florida and also won an award/scholarship from the International Code Council (the organization that created the model building, electrical, mechanical, plumbing, zoning, etc. codes) that all states/county/local governments use and attended the annual conference in California. He also serves on a few committees for AACE.
At the age of 28, he was selected/appointed to the position of Director/Building Code Official for the Borough of Steelton. Steelton had fired its Borough Manager, Police Chief, and Codes Director due to a state investigation about permits and other irregularities at the codes office and borough. Amrinder has completely turned things around at the borough. Please check out his annual report.
He has also obtained 16 certifications from the International Code Council that allows him to perform various types of inspections. He has shared with me that he is working on obtaining his Master Code Professional Certification which is the highest level of certification for a code official. I think for someone who is 29 years old he has accomplished a lot and deserves to be recognized for his hard work.
---
Andy Berke, City of Chattanooga, Mayor
Word on the Street: Chattanooga established an Innovation District — 140 acres in the heart of downtown that houses a catalytic mix of start-up businesses, incubators, and accelerators alongside investors and public amenities.
---
Ashley Jacobs, Aiken County, SC, Deputy County Administrator
Word on the Street: Through her writing and work, Ashley has become a mentor to many in local government. She first caught our attention when she wrote about the #13Percent initiative – Fight Like Hell Dammit, and Win!.
---
Ashley Reichert, Washington County, Wisconsin, County Clerk
Word on the Street: Ashley was voted to be the County Clerk of Washington County, WI at just 27 years old making her one of the youngest Clerks ever elected. She has made positive changes, and has saved the county with redoing the budget, finding new sources of income, and was instrumental in growing multiple government social media accounts by more than 10,000 people.
---
Ben McCready, Town of Normal, IL, Assistant to the Town Manager
Word on the Street: Ben has been working very hard, through a position transition, relocation, and I've never seen him be unprofessional, impatient, or impulsive. He pours himself into working for the people in his community and is consistently trying to better himself as an administrator. He makes a concerted effort in whatever he does and the products from this effort are poignant observations, kind words, and high quality outcome for anyone he serves.
---
Bonnie Svrcek, Lynchburg, VA City Manager and Past ICMA President
Word on the Street: The first, and so far, the only deputy or assistant city manager to serve as ICMA President. Bonnie's tenure was marked by a substantial increase in ICMA student chapters. In 2016, Bonnie was appointed Lynchburg, VA city manager. "Bring humility to your role at the executive level" is Bonnie's commitment to her organization.
---
Brandi Rank, Adams County, Colorado, Business Solutions Manager
Word on the Street: Brandi is a prominent influencer within Adams County. Understanding the needs of the modern agency Brandi goes the extra mile to ensure Adams County is delivering on its public mandate. Brandi is one of the reasons Adams County is at the forefront of County government across the nation.
---
Brendan Babb, Anchorage, Alaska, Chief Innovation Officer
---
Brian Southey, Elk Grove Village, IL, Management Analyst
Word on the Street: Brian plays a quiet role; involved and engaged but not always in the spotlight. He has been working behind the scenes at various professional organizations over the last few years and recently started a gig on the IAMMA Board. While he won't jump out and tell you he's done it all, he often stays late, works at home, and makes it happen to ensure success. Things that were accomplished would not have been possible without Brian. The guy gets things done and has great ideas for how to go about them.
---
Carly Lorentz, City of Wheat Ridge, Colorado, Assistant to the City Manager
Word on the Street: Carly is a local government rock star! She is involved in ELGL (planning the 2018 conference in Denver) and CWLG! She has positioned herself as a go to person in the city serving as the staff liaison to the outside agency committee (which she recommended and implemented changes to) and the Sustainability Committee. She took the City tax receipt to the next level with the Balancing Act Software. Carly will be supervising the executive assistant and is working with a high school intern currently. Carly has a strong work ethic and I know I can always count on her. She is politically savvy and creative and you see this in the work she produces. She is committed to continuous improvement and I look forward to the day she becomes a city manager!
---
Carolyn Zelikow, Aspen Institute & Hometown Summit
Word on the Street: Carolyn Zelikow is amazing! The Hometown Summit was a wonderful experience – stimulating and educational. One of the best events I have attended in terms of real issues and real solutions. Carolyn's ability to attract fantastic talent and showcase good work going on in small cities is remarkable.
---
Chad Doran, City of Appleton, Wisconsin, Communications Coordinator
Word on the Street: Chad is setting the bar in Wisconsin for citizen engagement and outreach. His work in Appleton is outstanding!!
---
Chris Morrill, GFOA, Executive Director/CEO
Word on the Street: Chris left a lasting impact on the City of Roanoke and has quickly brought a new excitement and ideas to GFOA.
---
Chris Weidel, Metro Nashville/Davidson County, New Media Manager
Word on the Street: Chris is the New Media Manager at Office of Mayor Megan Barry for Metro Nashville/Davidson County. She provides a great, human glimpse into the life and work of the Mayor, while quickly responding to odd requests, trolls, and angry commenters. Chris's work is likely one of the top reasons why Nashville's Mayor is so beloved in the community. Chris is a member of Government Social Media Organization (GSMO) but not yet ELGL, so lets change that.
---
Clay Pearson, City of Pearland, TX, City Manager
---
Dan Biles, Pasco County, Florida, County Administrator
Word on the Street: Although I've LITERALLY never met him, his desperate Twitter plea for a nomination influenced me. So that's LITERALLY the definition of a local government influencer. Plus, y'know, #county.
---
Dan Ralley, City of Upper Arlington, Ohio, Assistant City Manager
Word on the Street: Dan is a consummate professional, who has the ability to bridge long time government process and ways of doing things with new more efficient ways of thinking, addressing and automating government work tasks. The result is a more streamlined government that realizes greater organizational alignment and operational efficiency through the use and adoption of technology. Dan epitomizes what government leadership should be.
---
Darin Atteberry, City of Fort Collins, Colorado, City Manager
Word on the Street: Darin is innovative, cares about city staff & his community!
---
Darrin Tangeman, Pueblo West Metropolitan District, District Manager
Word on the Street: By creating the Veterans Local Government Management Fellowship Program, Darrin Tangeman has effectively translated dedication to service of country into service of community for soon to be military veterans. Darrin's determination and persistence has provided guidance and created avenues for current military men and women to gain local government experience in preparation of a second career in public service. Due to the program, past fellows currently have a 100% success rate for accepting local government positions in Colorado as well as Kansas where the program was recently expanded. In addition to the VLGMF program, Darrin continues to lead Pueblo West Metropolitan District in areas of economic development, strategic planning, and Priority Based Budgeting while mentoring his team. For all of these reasons – and more – I nominate Darrin Tangeman as a Top 100 Local Government Influencer.
---
David Brown, City of Dallas, TX, Retired Police Chief
---
David LaFrance, American Water Works Association, Executive Director
Word on the Street: David is leading the way in attracting and retaining employees to the water profession.
---
David Lim, City of San Mateo, Mayor
Word on the Street:  I sued him in April for an unredacted version of his Twitter block and mute list. I would describe his initial reaction as a little reluctant, but he gave in. He made me proud when he agreed to not block or mute anyone from his Twitter account for the remainder of his term (it ends in September and will not be running for reelection).
I'm also proud that as a result of the lawsuit the City took great steps in updating their social media policy to prohibit city accounts from blocking and muting people on social media accounts and to properly archive all information shared through those accounts.
I hope Mayor Lim's actions further help influence social policies of other local governments.
---
Eleanor Hawthorne, City of Raleigh, North Carolina, Social Media Director
Word on the Street: Eleanor is bringing a fresh and fun voice to city government, you can tell what she brings to Raleigh by how much their social media presence changed when she started at the city. She also has great advice and tips for anyone who values resident engagement.
---
Elissa Preston, City of West Linn, Oregon, Human Resources Director
Word on the Street: Elissa is a former Knope award winner and is consistently improving her knowledge and leadership in local government HR. She is always willing to help someone out who has a question, and never hesitates to ask questions to grow her understanding.
---
Emily Gibson, Montgomery County, VA, Planning Director
---
Eric Peterson, Town of Hillsborough, NC, Town Manager
Word on the Street: Eric Peterson is one of the most respected town managers in North Carolina. His ability to manage the town effectively and ethically is highly regarded. Additionally, he is leader in training police drivers in safe driving and spends lots of time mentoring the next generation of local government leaders.
---
Eric Roche, City of Kansas City, Missouri, Chief Data Officer
Word on the Street: Eric is the Chief Data Officer for KCMO and has basically built our data infrastructure into what it is. He has helped pass and implement our open data policy. Also, as a member of the Office of Performance Management, he has brought to bear his incredible analytical skills and has dedicated a lot of personal time to training himself in data analytics. He has gone above and beyond his job duties because he is committed to good and transparent government.
---
Eugene S. Dvornick, Jr., Town of Georgetown, DE, Town Manager
Word on the Street: Gene is a strong advocate for quality local government and professional development. While serving as Town Manager since 2007, Gene has gone back to school to get his MPA and has used that opportunity, not only for personal/professional development, but to build a stronger connection between the University of Delaware and local governments in the state. While still a work in progress, this effort is expected to lead to better training opportunities for municipal employees at all levels, as well as elected officials. Gene is also a tireless advocate for municipal interests at the legislature. Last week he stay awake until the wee hours of the morning as the legislature met to try to balance the state budget. Lastly, he is a Rotarian and volunteers on United Way and Habitat for Humanity committees.
---
Gail Sumi, League of Wisconsin Municipalities, Member Engagement & Communications Director
Word on the Street: This list wouldn't be complete without Gail Sumi. Not only is Gail a tireless advocate for local government, she's an adept social media user and natural relationship builder. Spend a few minutes connecting with Gail and you'll discover a level of energy and enthusiasm that's rarely matched. Gail's accomplishments and work at the League is admirable, she's an asset to the ELGLSconnie network and well deserving of this recognition.
---
Ginny Sawyer, City of Fort Collins, Colorado, Project Manager
Word on the Street:  Ginny is highly dedicated to building community, connections, and capacity in the City of Fort Collins. Having worked with her, I know she also does this through supporting her peers and encouraging creativity, innovation and risk—trying something new and pioneering new tools and techniques. While Ginny's name is included on many project teams that produce big successes in the organization, she is always humble regarding her role. She is quietly but strategically revolutionizing the way the city interacts with its community—from large initiatives like Keep Fort Collins Great to one on one interactions through City Works—a program to teach both adults and now teens how the city functions and to encourage resident involvement. From her early work as the Neighborhood Administrator building service programs to hosting Community Issues Forums in conjunction with the Center for Public Deliberation; facilitating the creation of the City of Fort Collins Public Engagement Guide; to creating a partnership with Bang the Table to host ourcity.fcgov.com for ongoing and consistent online community engagement. Ginny is becoming highly engaged herself in IAP2—regionally and nationally—expanding her sphere of influence from her own community and serving as a leader in community engagement for the profession.
---
George Hawkins, DC Water, CEO
Word on the Street: #ELGL17. GovLove podcast. Both displayed why George is one of the most inspiring leaders in local government.
---
Ginger Spencer, City of Phoenix, AZ, Public Works Director
Word on the Street: Ginger Spencer is working to make the City of Phoenix waste free by 2050. She loves to talk trash and tell the story of all the work done by Public Works departments. She also values getting more women and minorities in departments like Public Works that are traditionally dominated by men.
---
Giovania Tiarachristie, NYC Department of Housing Preservation & Development, Neighborhood Planner
Word on the Street: Her report on diversity in planning has lessons and solutions for employers in any field or public sector organization.
---
Greg Guibert, City of Boulder, Colorado, Chief Resilience Officer
Word on the Street: Greg has been a leader in the municipal resiliency space since joining the City of Boulder in 2014. Prior to the COB, Greg spent time in academic and scientific roles giving him a unique network to draw on when challenges and partnership opportunities arise. This position has turned Greg into the ultimate unifier/innovator in local government.
---
Heather Geyer, City of Wheat Ridge, Colorado, Administrative Services Director
Word on the Street: Heather is not only a great personal friend, but she is a great peer and mentor. She is extremely knowledgeable and thoughtful in her everyday personal life and career, she provides the calm in any storm, works extremely hard, and has an amazing attitude. Any local government would be lucky to have someone of her caliber.
---
Howard Zemsky, Empire State Development, CEO
Word on the Street: Zemsky has revolutionized economic development in Upstate New York, a region *literally* devastated by decades of neglect by the State Capitol and the power center of New York City. Under Governor Andrew Cuomo's leadership, Zemsky has engineered the regional approach to economic revitalization; challenging–and rewarding–those communities who work cooperatively rather than competitively. This has set in motion a critical sea change for Rust Belt communities, resulting in hundreds of millions of dollars in diverse economic investments in these once written-off urban centers.
Zemsky doesn't just talk the talk. He's a firm believer in urban centers, and a practitioner of adaptive reuse. He, at the head of his family-owned company, has revitalized over 1,000,000 square feet of abandoned industrial buildings in Buffalo's most historic industrial neighborhood. His signature project, Larkinville, is a portrait of sound planning and urban revitalization principles.
He's faster than a speeding Uber. More powerful than bureaucratic inertia. Able to leap tall budgets in a single bound.
---
James Fenlon, Village of Chute Village, WI, Village Administrator
Word on the Street: James leads using his authentic community connection. He also lead his village to the Final 4 of #CityHallMadness.
---
James Hardy, City of Akron, Ohio, Mayor's Office
Word on the Street: Given his youthful entry to public service, James is probably better suited for the Ben Wyatt List. He went from being in a high school rock band (Crimson Rain) to working for the Ohio Secretary of State to running as a college senior for – – later serving as president of – – the Akron public school board. He worked for Bill Clinton for six months, worked as chief of staff for the president of Kent State and got his Masters in Public Health, putting it to use leading the Summit County Health Board's Health Equity and Social Determinants Unit, Now he's the Akron Mayor's chief of staff where he balances his passion for open processes and public input with making the trains run on time and taking care of the employees who keep those trains operational. He's a good dude who loves his family and his city.
---
Jamie Ludovic, Washington County, Wisconsin, Central Services Director
Word on the Street: Jamie is a positive leader with an upbeat personality. She is continually coming up with new innovative ideas to support the park system of Washington County. She also continues to develop a strong social media presence for the County which creates a greater awareness of the services that our offered at the County level.
---
Jen Della Valle, Town of Hillsborough, NC, Assistant to the Town Manager
Word on the Street: Jen has hit the ground running in Hillsborough helping launch their first ever Citizens Academy and helping the town win its first ever certificate of achievement in performance management from ICMA.
---
Jim Healy, Village of Richfield, Wisconsin, Village Administrator
Word on the Street: He stepped into his role as Village administrator and has helped our village stay in the black and continue to grow exceptionally well. And he is done this often doing two people's jobs due to vacancies. Jim has run impeccable elections and is involved at the national level.
---
Jodi Miller, Durham County, NC, General Manager for Safe Community
Word on the Street: Jodi is a dedicated and passionate local government leader who inspires and challenges her staff to find innovative and creative solutions to challenging problems. She has been a leader in the Virginia Local Government Managers Association and spends considerable time mentoring the next generation of local government leaders.
---
John Lisle, DC Water, Chief of External Affairs
Word on the Street: John has been a leader in communicating complicated issues in an understandable manner. He's created numerous videos for DC Water that highlight his creativity.
---
Jonathan Reichental, City of Palo Alto, CA, Chief Information Officer
Word on the Street: He's authentic, incredibly talented who has done great things for their communities and local government in general.
---
Josh Edwards, City of Durham, North Carolina, Strategic Initiative Manager
Word on the Street: Josh has played a key role in Durham's work with Bloomberg Cities. He has been able to convert many skeptics about the power of open data and how it can impact the City of Durham.
---
Josh Dukelow, Host of Fresh Take WHBY
Word on the Street: Josh Dukelow is a great advocate for municipalities and municipal issues via his AM radio talk show "Fresh Take". As they say, sometimes you can have an even bigger impact outside the system. Josh is definitely proving that.
---
Josh Schoemann, Washington County, Wisconsin, County Administrator
Word on the Street: He's all about collaboration, saving the taxpayer money, and thinking outside the box for solutions and problem solving.
---
Joshua Smith, City of Hamilton Ohio, City Manager
Word on the Street: Joshua Smith has incredible vision and has established Hamilton, Ohio as one of the most creative, innovative local governments around.
---
Julie Underwood, City of Mercer Island, WA, City Manager
Word on the Street: Julie is a stellar individual, mentor, and thought leader in the world of local government. She's been in the national spotlight through her work with ICMA, ELGL, and the League of Women in Government helping to effect positive change. In addition to her professional obligations and numerous accomplishments at Daly City & Mercer Island, Julie takes the time to help lead important conversations about the importance of diversity and gender balance in local government. It shouldn't go unmentioned that she's also been recognized as a leader in a national dialogue about attracting and retaining top talent to local government careers. Julie never hesitates to help her friends & colleagues discover their path to leadership.
---
Kara Homan, Outagamie County, Wisconsin, Planning Director
Word on the Street: Kara brings fresh thinking to county government. She is leading a campus needs study and renovation, and brought together multiple municipalities for a regional riverfront trail network.
---
Kelly McAdoo, City of Hayward, California, City Manager
Word on the Street: Kelly is a forward thinking leader in local government, she's embracing new ideas like customer centered design and empathy in the work of her city. Her GovLove episode is a must listen.
---
Kevin Lahner, City of Waukesha, Wisconsin, City Administrator
Word on the Street: Kevin Lehner helped lead a major initiative to get Lake Michigan water to serve the City of Waukesha. This involved working with and through a variety of stakeholders throughout the area, state, region and nation. He is a great guy and a wonderful colleague.
---
Laura Savage, Pueblo West, Community Relations Specialist, Election Official, Public Records Custodian, and Administrative Assistant
Word on the Street: She is committed and consistent with her duties in the Pueblo West Metropolitan District and is very passionate about her community. I have known her for 10+ years as an engaged community member and 1 year as a fellow Rotarian. Laura is willing to always help out with whatever she is called upon to do. Her positive attitude and great work ethic is contagious and she is always looking at ways to make a our Rotary club more effective. She is truly an asset.
---
Leah Treat, City of Portland, Director of the Bureau of Transportation
Word on the Street: Leah brought bike share to Portland by forming a partnership with Nike. Biketown, the name of Portland's bike share, opened in July 2016 to high ridership numbers. Beyond bike share, Leah has delicately balanced the interests of bicyclists, car owners, the street car, and interest groups in Portlandia.
---
Lee Feldman, City of Fort Lauderdale, Florida, City Manager
Word on the Street: Lee has a contagious passion for local government. From his work with ICMA, Alliance for Innovation, and various other professional associations, Lee has spread his belief in the transformative power of local government to an international audience. Lee has a simple philosophy of building community through providing quality services and treating every resident as a neighbor. Even though he may receive 400 or more emails a day, he makes it a priority to respond to every neighbor that reaches out. Attention to the small details can change a neighbor's perception of government. He wouldn't seek the spotlight, but he's an MVP in my book. An Aaron Rodgers of local government…
---
Lee Worsley, Triangle J Council of Governments, Executive Director
---
Leigh Tami, City of Cincinnati, Ohio, Chief Performance Officer
Word on the Street: The City of Cincinnati, Ohio is becoming a leader in open data. Leigh Tami is playing a large role in their success.
---
Levar Stoney, City of Richmond, VA, Mayor
Word on the Street: Levar rose through the ranks from Fellow in then-Governor Mark Warner's office to become the first African American Secretary of the Commonwealth of Virginia, and the youngest member of Governor Terry McAuliffe's cabinet.
---
Libby Bretthauer, City of Manhattan Beach, California, Financial Analyst
Word on the Street: Libby works every single day to bring enthusiasm, innovation and understanding to the work of our City's Finance Department. She collaborates with coworkers on ways to create better processes (often navigating deeply rooted sentiments of "it's always been this way") and sheds light on the tangled web of municipal finances. When she started with the City, the annual budget was hundreds of pages of tiny black and white type with just a handful of pictures. Now, the budget includes color, pictures of the City, stories of success, performance measures and more! She also created a "Budget-At-A-Glance" document to provide residents a brochure of the City's finances that people actually want to read. Even though it's still early in her local government career, she inspires others to pursue work in the public sector. Last year, she hosted an intern in the Finance Department because honestly, who doesn't want to intern in a municipal Finance Department? Her intern was so impressed with the work of the City (and the work of Libby!) and spoke so highly of her experience to others that this year, three high school students applied for the same internship! Her dedication and passion is infectious and, not only is she forging a bright new path in local government, she is already inspiring others to follow along.
---
Dr. Lisa Morris Hibbler, City of Las Vegas, Department of Youth Development and Social Innovation
Word on the Street: Dr. Morris Hibbler is one of the most passionate and hard working people I know. She now leads the city's first ever department that focuses on improving education outcomes by supplementing before and after school programming to move the needle on Nevada's failing school system. Many would run from this challenge but Dr. Morris Hibbler believes in what she is doing and finds ways to work with community partners to help local kids break the cycle to graduate from high school. It's a tall order but I believe in her vision every time I hear her speak.
---
Lori Luther, City of Beloit, Wisconsin, City Manager
Word on the Street: When I think of #13percent glass ceiling breakers in #Wisconsin I think of Lori. I have always respected the excellent work she does, and the positive attitude she brings to her work. Even though it's been several years since we've had contact, I still hear she's doing great things for Beloit and is a great example for young female leaders everywhere.
---
Marty Schulteis, Washington County, WI Sheriff's Office
Word on the Street: Marty runs an extremely successful Facebook page for the Washington County Sheriff's Office, not only raising awareness, but also adding a humorous spin. He also is a positive and inspiring leader, which truly makes him a great role model to all of the new incoming deputies and dispatchers.
---
Matt Bronson, City of Grover Beach, CA, City Manager
---
Matt Horn, City of Geneva, NY, City Manager
Word on the Street: We commend Matt and Geneva city leaders for seeking and implementing guidance from Department of Justice's Community Relations Service to address community tensions and bolster communication.
---
Micah Phillips, City of Bellevue, Management Fellow
Word on the Street: When I think of an emerging professional in local government who is on the fast track to city management and who always makes time to help bring the next generation into the field, immediately Micah Phillips comes to mind. Micah recently transitioned from being a Management Fellow at the City of Bellevue, WA to serving as their Performance Measurement Program Administrator (and of course helped recruit the next Fellow before leaving that role!) Micah is also a heavily involved alum from the UW Evans School of Public Policy & Governance MPA program and returns to campus numerous times each year to promote the field of city management to our students, to support the student chapter of ICMA (which he founded when he was a student!), and to speak in our Municipal Management classes about his career pathway. Micah is an amazing local government professional and I hope I get to live in a city he manages someday, as I know he'll make it a great place to live. Thank you for considering this nomination!
---
Michael Karlik, City Council Chronicles
Word on the Street: Some folks forget to embrace the joy in serving others. When Karlik chronicles (https://councilchronicles.com) your meetings, it makes it hard for even the stuffiest elected or appointed official to ignore the good cheer. We must take our work seriously, but we can't forget the humanity and humor inherent in the work.
---
Mitch Foster, Winneconne, Wisconsin, Village Administrator
Word on the Street: Mitch works tirelessly to grow his community and still finds time to invest in himself and local government. Mitch cares more about the future of the profession than anyone I know.
---
Mitchell Silver, New York City, Park & Recreation
Word on the Street: Commissioner for the New York City Parks Department since 2014, Mitchell is a past president of the American Planning Association. He is an award-winning planner with almost 30 years of experience. Most importantly, Mitchell is accessible. You can connect with him on Twitter, podcasts, and more traditional means of communicating.
---
Nan Whaley, City of Dayton, OH, Mayor
Under the leadership of Mayor Whaley in 2015, Dayton became the first major Ohio city to offer full paid parental leave to its employees. Mayor Whaley remarked that, "Women and men that have families or growing families know that the city of Dayton is a place where you can work that will be supportive of your efforts and supportive of your talents at the same time."
---
Natalie Ziegler, City of Hartsville, South Carolina, City Manager
Word on the Street: Natalie's leadership of the City of Hartsville has transformed a sleepy town into a cooler, safer, more interesting and viable place to live. She moved City Hall into a corner building on Main Street so that local government would have a presence there and to center the focus on development. She's led initiatives for local entrepreneurs to invest in downtown, and recruited retailers, coffee shops, restaurants, and a boutique hotel to the heart of the city. She's currently overseeing a multi-million project to expand an existing splashpad into a full-fledged water park, which will provide recreation and jobs, and bring tourists to town. Natalie is a dynamo, and she's proven that a thriving Main Street is not only relevant to a community's health, but crucial, and that small towns can be economic powerhouses.
---
Nick Smith, City of Gaithersburg, Maryland, Digital & Social Media Specialist
Word on the Street: He's the voice for the City of Gaithersburg, MD on social media, and I'm constant in my efforts to bring humor & much-needed candor to government communications, as well as to highlight the diverse and wonderful people in all departments of the "ivory tower" & all of their hard work for the people of Gaithersburg.
---
Nicole Lance, City of Surprise, Arizona, Assistant City Manager
Word on the Street: Nicole's work to advance women in the local government profession in Arizona is unparalleled. Her leadership of Arizona Women Leading Government has resulted in our annual AZ WLG conference attendance hitting a record 350+ attendees. She herself served as one of the keynote speakers this year as well, inspiring attendees to "stop shoulding themselves."
Nicole also serves as a mentor and advocate for numerous emerging and established leaders. She tirelessly gives back to programs that helped her grow her own career, like the Marvin Andrews fellowship at ASU.
Of course, this is all in addition to her day job as the Assistant City Manager for Surprise, Arizona, where she supports multiple departments and is slowly revolutionizing the way partnerships and intergovernmental relations are handled.
---
Nigel Jacob, City of Boston, MA, Co-Founder of New Urban Mechanics
Word on the Street:  He is authentic, incredibly talented individuals who has done great things for the community.
---
N. Zach Ratkai, City of Richland, Washington, Economic Development Manager
Word on the Street: Zach has a charisma that exudes local government in all aspects of his economic development duties. In addition, Zach is very knowledgeable in many facets of local government, and has become a mentor while assisting fellow ELGL'ers with advice. He is a diamond in the rough, and the City of Richland, WA is fortunate to have Zach on their team!
---
Pam Antil, City of Santa Barbara, California, Assistant City Manager
Word of the Street: Pam is a dedicated, un-selfish and effective public servant, She not only puts her heart into everything she does and everyone she touches, but is also well known as a "connector" of people. Having served local governments her entire career in both California and Michigan (currently as ACM in Santa Barbara) and through her active involvement in ICMA, the League of Women in Government, and other associations, Pam brings people and ideas together in a way that motivates and encourages others to do the same.
Pam is active on the speaking circuit at conferences and in support of others in the profession, especially mentoring younger employees and women in the profession. Few local government employees have achieved as much as Pam has in her career, touching the lives of the many residents and collegues she serves.
---
Pat Martel, City of Daly City, CA, City Manager
---
Pete Buttigieg, South Bend, IN, Mayor
Word on the Street: Taking office in 2011, Mayor Buttigieg was the youngest mayor of a U.S. city with at least 100,000 residents. The Washington Post has called Buttigieg "the most interesting mayor you've never heard of", citing his age, education, and military background. His first year was marked by the successful "1,000 Properties in 1,000 Days" initiative, which repaired or demolished targeted properties across the city.
---
Pete Haga, City of Grand Forks, North Dakota, Community/Government Relations Officer
Word on the Street: Pete is an inspiration. He's committed to diversity and inclusion. His creativity shows through in his Knight Foundation grant.
---
Phil Kiraly, Village of Glencoe, IL, Village Manager
Word on the Street: Phil is an accomplished and outstanding member of the local government community. Phil has the heart of a public servant, always willing to lead but never seeking the spotlight. Throughout his career he has contributed to several professional organizations including ICMA, ILCMA, and IAMMA.. He has always been willing to help mentor and guide aspiring local government leaders and sets the standard when it comes to professionalism.
---
Phillip Smith-Hanes, Ellis County, KS, County Manager
---
Randy Ealy, City of Beaverton, OR, Chief Administrative Officer
---
Randy Recklaus, Village of Arlington Heights, IL, Village Manager
Word on the Street: Randy Recklaus is a standout in the field of local government. He is a dynamic individual with a passion for service that motivates everyone he encounters. In addition to his professional duties at the Village, he is an outstanding mentor and a trusted guide for aspiring leaders. He's a natural innovator and relationship builder, and should be recognized for his willingness to give back to the profession. An active member of ELGL & ILCMA he has taken time to share his experiences using social media to interact and engage his community. Randy personifies the mission of ELGL and is well deserving of this recognition.
---
Rick Cole, City of Santa Monica, CA, City Manager
Word on the Street: Outspoken. Maverick. Public servant. Father. Innovator. City Manager of Santa Monica City has been been one of Governing magazine's people of the year and a champion of civic engagement and accountability. A quick Google search will produce interesting results. Currently working with a citizens compensation study advisory committee in response to some controversy around Santa Monica's large, well-paid workforce.
---
Rick Usher, City of Kansas City, Missouri, Assistant City Manager
Word on the Street: Rick Usher is the perfect ambassador for KCMO. He's passionate about his work and his community. We can all learn a lot from Rick and his positivity about his job and his city.
---
Rodney Bollinger, City of Jackson, Missouri, Public Works Director
Word on the Street: Rodney has been serving his city for 30 years. He has an active and playful social media presence and recently completed an insightful resident survey project.
---
Roslynn Bliss, City of Grand Rapids, Michigan, Mayor
Word on the Street: Game changer!
---
Roy Atkinson, City of Altoona, Wisconsin, Management Analyst
Word on the Street: He has done the best he can to thrust ahead the social media game with the City of Altoona. In the last year, Altoona has over doubled its Facebook followers/likes from 600 to 1300. Altoona has also gained 200 plus followers on Twitter. Social media is now at the forefront of Altoona's City Communications. Altoona has also began the live streaming of meetings through Granicus. Roy serves as a Management Analyst/ICMA Fellow with the City of Altoona.
---
Ryan Hegreness, City of Westminster, Colorado, Operations Manager
Word on the Street: An authentic, incredibly talented individual.
---
Ryan Holloway, Miami-Dade County, Visual Communications
Word on the Street: The name Ryan Holloway brings a smile to any Miami-Dade County administrator's face. Ryan embodies an undying enthusiasm for public service. His work takes him all over Miami-Dade County as he documents the services and assets of the county through photography. His enthusiasm is contagious. The comprehensive nature of his work allows him to see a full scope of the reach of Miami-Dade County government. With a smile, he is always able to offer thoughtful and meaningful conversation to any conversation regarding opportunities for improvement. Whether waking up before dawn or working late into the night, Ryan always seems eager to work.
---
Sarah Hazel, City of Charlotte, North Carolina, Assistant To the City Manager
Word on the Street: Sarah is a passionate and energetic leader in local government. She is leading awesome projects to engage and involve the community with the City of Charlotte. Things like the "Can Do" signs and Open Streets are innovative ideas that other cities can learn from and emulate.
---
Sarah Medary, City of Eugene, OR, Assistant City Manager
---
Scot Simpson, City of River Falls, Wisconsin, City Administrator
Word on the Street: Scot has helped make River Falls an incredible place for families, professionals, and students a place that has small city charm while also being at the forefront of progress in the state.
---
Shannah Hayley, City of Plano, TX, Director of Marketing and Community Engagement
Word on the Street: A "communications game changer.
---
Sly James, Mayor of City of Kansas City, MO
---
Susan Brown, Town of Chapel Hill, NC, Library Director
Word on the Street: Susan leads the most fun and innovative library in the nation. They are always trying something new, whether it's a pop-up coffee shop, new educational offerings or open data. All libraries should look to Chapel Hill as an example of what they should be in the future.
---
Timothy Martin, City of Roanoke, Virginia, Head of Office of Citizen Engagement
Word on the Street: Tim deserves to be on this list because of the way he has set Roanoke apart from the rest of the country when it comes to social media. In the last year alone, Tim has spoken at a number of conferences and spent hours helping local governments across the country with their social media platforms. He's also written a number of articles on social media featured in a number of publications and websites including ELGL.
---
Tom O'Rourke, Charleston County Park and Recreation Commission
---
Toni Preckwinkle, Cook County, IL,  Board President
Word of the Street: Changing the face of the community. Amazing individual!
---
Wade Walcutt, City of Greensboro, NC, Parks Director
Word on the Street: Cincinnati names new parks director
---
Will Hampton, City of Round Rock, TX, Communications Director