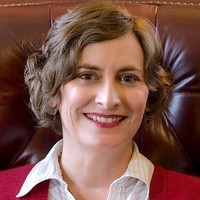 ELGL has partnered with Washington City/County Management Association to promote the Northwest Women's Leadership Academy (NWWLA) and their 2019 cohort! To support the program and efforts, ELGL has extended complimentary membership to the women participating in the NWWLA 2019 cohort.
ELGL is profiling the NWWLA participants to grow their local government network, and showcase their resumes, work experiences, and perspectives.
---
Deborah Needham
Emergency Management Director, City of Renton
---
Why were you interested in participating in NWWLA?
I enrolled in NWWLA because I wanted to expand my leadership skills and broaden the scope to a citywide focus. Although in my current role I touch every department and every function in my city, I would like to zoom out and work at the next level. I find that higher level of complexity exciting and challenging.
What NWWLA session are you most looking forward to and why?
I am most excited about Session 2 , focusing on relationships with elected and appointed officials. I believe that the key to good leadership is in positive relationships, and I would like to better understand the nuances of dealing with people in roles that I have not directly interacted with.
What advice do you have for women considering local government as a career?
Examine your goals and your motivations for wanting to work in local government, and make sure they are aligned with the demands of local government. It requires a heart of service, lots of patience, and the courage to act for the good of the whole, all while knowing you will offend and anger some individual or special interest group with nearly every decision you make.
How can local government organizations advance and support women leaders?
The first step in advancing and supporting women leaders is recognizing that many social and structural barriers exist to their advancement. Addressing that through special programs like NWWLA is one way to move women forward. It is also important to offer women the opportunity to cross-train or shadow others in operational areas where they have not had an opportunity to gain experience.
Fun fact about yourself
Aesthetically I am drawn to the unusual and dramatic, but with a traditional, vintage flair that shows up in many ways. In fashion, I have over 90 hats in my mostly 1920's-inspired collection. For exercise there was a time when I was dancing Argentine tango four and five nights a week (way more appealing to me than a treadmill).
---
About the NWWLA:
The NWWLA's goal is to advance women from a variety of backgrounds in local government into leadership roles. Women have been, and are, underrepresented in the profession.
Building a professional support network and addressing issues that are unique to women in the profession are necessary to address this imbalance.
The NWWLA includes six day-long sessions presented by recognized public sector leaders and hosted by jurisdictions in the Central Puget Sound. Topics include: Strategic Planning, Interviewing, Finance, and more!