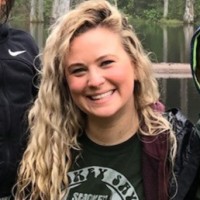 ELGL has partnered with the Northwest Women's Leadership Academy, Oregon to support and promote their 2019 cohort! To support the program and efforts, ELGL has extended complimentary membership to the women participating in the NWWLA 2019 cohort.
ELGL is profiling the NWWLA participants to grow their local government network, and showcase their resumes, work experiences, and perspectives.
---
Emily Stumpf
Policy & Administration Manager, Multnomah County Drainage District
---
Why were you interested in participating in NWWLA?
I was eager for an opportunity to connect with other early and mid-career professionals, and women in particular. It has been my experience that many late-career professionals in local government are eager to lend an ear, and I have valued those conversations about others experiences and my own goals, and for the advice and guidance I've received along the way. I felt that I'd reached a point in my career where I wanted to connect with others in a similar stage of their careers who might better understand the unique challenges I come across professionally. I have relished the opportunity to connect with other women and gain a better understanding of how they navigate career growth and challenges. It's been a thrill to find a network of service minded women.
What advice do you have for women considering local government as a career?
Be open to the variety of jobs in the field! You may feel pressure to focus on moving toward the City Manager position, but know that there are many different roles that will help you gain the skills you will need on that path. It's great to have that top job as a goal, but don't feel pressure to follow a specific track to get there (or feel like that's the only goal worth striving for). Also-special districts are awesome. Special Districts are a great way to get a taste of all parts of local government administration, and to really get your hands dirty (literally and figuratively, sometimes!).
How can local government organizations advance and support women leaders?
Maintain a training and professional development budget, and allow for conferences/training/networking opportunities that are outside of the direct duties of a position. There are lots of transferable skills to be gained in all types of trainings! Working for an organization that shows that it cares about what my longer term goals are by allowing me to attend conferences, trainings, and classes, has helped me to feel valued and also led to tremendous growth. I'm so much better at my job (and have gained so much professional confidence) thanks to the different types of trainings and conferences I've been able to attend.
If you could only drink one thing for the rest of your life, what would it be?
I'm obsessed with the house drip coffee at Woodlawn Coffee and Pastry in NE Portland. After a morning meeting there, I am AMPED and ready for the day.
---
About the NWWLA:
The NWWLA's goal is to advance women from a variety of backgrounds in local government into leadership roles. Women have been, and are, underrepresented in the profession.
Building a professional support network and addressing issues that are unique to women in the profession are necessary to address this imbalance.
The NWWLA includes six day-long sessions presented by recognized public sector leaders and hosted by jurisdictions in the Portland Metro. Topics include: Cultural Inclusion, Land Use in Oregon, Process Improvement, and more.