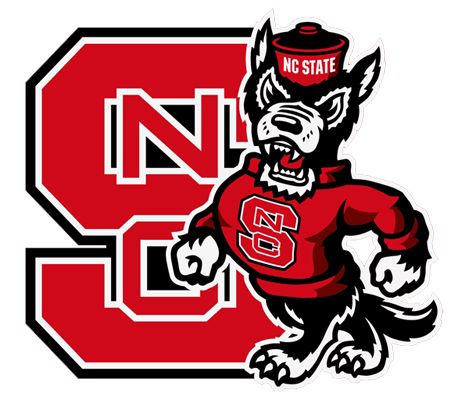 This installment of On Campus comes to you from North Carolina State University in Raleigh, North Carolina. Hat tip to Jason Jones, Guilford County, NC for coordinating the visit. 

Background Check
The mission of NC State's MPA program is "is to develop principled and skilled public service professionals who fulfill leadership roles within governmental and nonprofit organizations. Our focus is on practical and problem-solving skills and emphasizes public service values including efficiency, effectiveness, equity, and accountability."
The mode of delivery for the MPA program is primarily classroom: very few courses are available in either on-line or hybrid modes. All required core classes are currently taught only in classrooms. Current on-line courses include a hybrid course in public and nonprofit accounting (where classes meet both in person and on-line) and a cultural competency course (taught all on-line).
General Information

Number of students entering each year: Approximately 60
Typical first semester: Typically Public Speaking (8 weeks), Ethics (8 weeks), One other core course and an elective

Online classes: Yes

Tuition: The university sets graduate tuition and fees annually on a sliding scale, with costs per semester depending on the number of credits a graduate student takes in that semester and on whether the student is or is not a legal resident of North Carolina.  For example, a North Carolina resident taking 3-5 credit hours in a semester currently pays $1,793.25 in tuition and $363.16 in required fees for a total of $2,156.41 per semester; a non-resident of North Carolina taking 3-5 credit hours pays $4,877.75 in tuition and $363.16 in required fees for a total of $5,240.91 per semester.  A North Carolina resident who is a fulltime student (9 or more credit hours in a semester) pays $3,586.50 in tuition and $1,089.58 in required fees for a total of $4.676.08 per semester; a fulltime student who is not a resident of North Carolina pays $9,755.50 in tuition and $1,089.58 in tuition for a total of $10,845.08 per semester.
Distribution of Placement of Graduates:
As a generalist management degree program, NC State's graduates work in a variety of public service settings. The 68 MPA students graduating in 2010-2011 and 2011-12 (combined figures) were employed in the profession as follows:
• National government: 5.9%
• State government: 20.6%
• Local government: 27.9%
• Nonprofit organization: 23.5%
• Private sector: 4.4%
• Obtaining further education: 10.3%
Additional Information
Check out this handout for more details on the MPA Facts – North Carolina State University
The Details

Describe the type of student that enters the program.

The average student in the program is either a recent graduate from undergrad who is looking to continue their education. We call these students pre-service students and they account for a little more than 50% of our students. Our other students are in-service students and they typically work in local or state government. They are not usually full-time like the pre-service students are.

Do you encourage students to have work experience before entering the program?

We encourage students to have work experience before entering the program and if they do not then they are required to do an internship.

Top three benefits of enrolling in the program. Any unique features that you won't find elsewhere?


This program has the benefit of being located in Raleigh, the capitol of North Carolina, which allows the program to have access to many resources for MPA students. Also, the program offers all classes at night, which allows in service students the opportunity to work during the day and still be attend classes at night. Another unique feature is that students have the opportunity to take classes at UNC and Duke in order to meet any interests that are not offered at NC State.

If we surveyed graduates, what would they identify as the three biggest challenges from their time in the program?
The three biggest challenges that students would probably mention are:
scheduling in order to achieve all of their core courses before taking comps,
communication among the students since some are pre-service and some are in-service, and
no specializations which is good for some students and difficult for some others.

Examples of alumni working in local government.

We have multiple students working throughout North Carolina in local government. Many are working for the Town of Cary, Wake County and Town of Carrboro. Our alumni are located all throughout the state and country working in local government.

Talk about scholarship opportunities available for incoming and returning students.

A limited number of graduate assistantships are offered to full-time MPA students each year.  The typical assistantship covers tuition, health insurance, and a stipend.  Financial aid awards to MPA students are typically given for one academic year.  During the second year, most full-time MPA students have a paid internship.  Students who check any one of the financial aid options on the application for admission are considered for all available aid.
In-service students are eligible to apply for the Alumni Scholarship, given annually by the MPA Alumni Association.
Are students required to complete an internship or work experience while in the program?

Students who do not have professional experience in government or nonprofits are encouraged to complete an internship.  Internships allow these students to use and extend skills that they have learned in the MPA program and prepare them for the professional job market.  Placements are generally arranged by our internship coordinator, and interns participate in monthly seminars that allow them to explore issues related to internships and employment.  Three hours of internship credit can be included in the degree requirements.
Supplemental Reading