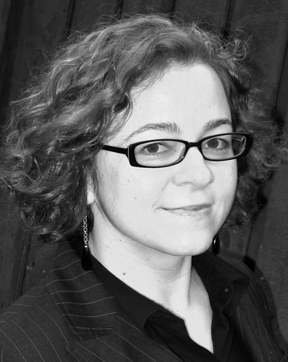 Twitter: RethinkPlaces
Michele E. Reeves is an urban strategist with extensive experience in revitalizing mixed-use districts, placemaking, retail leasing, development consulting, and project management. In her consulting practice at Civilis, she helps cities renew their urban places by teaching the building blocks for successful revitalization through effective and non-traditional community outreach that includes interactive workshops, hands-on district tours, and presentations. Together with city stakeholders, she develops detailed and achievable plans for revival, with a focus on improving what already exists.

She is currently a member of the Portland Development Commission Neighborhood Economic Development Leadership Group. Previously, she chaired the Metro Brownfields Task Force, which assisted Metro in placing funds for regional environmental assessment and education efforts.
With words such as  "downtown revitalization" and "economic development" being tossed around in local government circles as much as "Call Me Maybe" and "Gangnam style" are in popular culture, ELGL decided it was time to hear from Michele Reeves one of the premier urban strategist in the Pacific Northwest. She has worked closely with many of our cities including Forest Grove, Lake Oswego, and Tigard to help create a realistic vision for our communities.
What cities are you currently working with?
At this very moment, I am working on projects with the city of Astoria, the Lents neighborhood and the Humboldt neighborhood in Portland, and the Evergreen Public School District in Vancouver, Washington.  I am also assisting Hacienda with a Latino micro-enterprise marketplace called The Mercado.
When you work with cities and provide recommendations, on average, how many of the recommendations are implemented?
In every community where we have worked, we have had stakeholders begin implementing changes prior to our completing our programs.  The types of changes really vary, depending upon where the passion is in the community.  It might be a single property owner that steps up and tenants for value and redevelops a building or two, creating a powerful node of activity. Or, a city and its downtown association might band together and get a facade improvement program up and running quickly.  Or, we had a city and some downtown business owners work together, with technical assistance, to begin putting on regular events and create a signature annual shindig.  Or in some cases, regulatory change is needed, and staff has drafted and presented for City Council approval zoning and code changes to create a more active downtown environment. I purposely do not itemize recommendations, nor do I think of success in that way. Rather, I try to have everyone share a sense of their downtown's strengths and be excited about possible avenues for leveraging those strengths more effectively. So, it is great if a community mobilizes behind a lot of small changes, and also great if they all work together to implement one big recommendation.  I think that assessing the number implemented is not always helpful.
What's on your iPod's Recently Played list?
[youtube http://www.youtube.com/watch?v=rWSBoCrJcY4&w=420&h=315]
Name a few cities that you have worked that have made the biggest strides.
All of them!
ELGL hosts monthly forums, past speakers include Gov. Gregoire, John Kroger, Ted Wheeler. Give us a few recommendations for future speakers.
How about someone in advertising, someone in PR, someone in branding and graphic design, someone in market research…The public sector needs to be more effective at telling their stories and connecting with constituents so they can create and implement on a vision for their city.  I believe engagement with these kinds of fields would be valuable.
In your experience, are cities realistic in revitalization efforts? Or are too many cities hoping to become the next Pearl?
I don't think it's an issue of a lack of realism.  (Although everyone does want a flower shop, a bookstore, and a Trader Joe's!)  Rather, I think that cities often focus their resources on the wrong things.  I had a city ask me once, "What do you think the magic sidewalk width is?"  And I said, "There isn't one."  You could have a great new sidewalk with all the bells and whistles, but it can still be a desolate wasteland if businesses don't have products, tables, decorations, and other items there to attract customers…a place where there are people.  So a city might be much better off providing technical assistance to retailers on merchandising, window displays, and lighting so they can create a more engaging experience for passersby.  Cities have a tendency to want to focus only on the physical elements of their story (street lights, sidewalk widths, streetscape), than they do connecting people, fostering relationships, and providing technical assistance to underperforming retailers and their landlords, who often have no idea how to tenant to build long-term value!
Is land use too complicated in Oregon?
No!
How do you evaluate whether your work with a city has been successful?
One of the areas I focus on relentlessly is relationships, because revitalization comes from people, first and foremost.  A place is a reflection of the people who are in it, it is a window into their stories.  So, the more people we have engaged in the process of learning about and improving a downtown, and the more we can interconnect them, the better the results. When I am finished with a revitalization project in a city, I want to see improved communication, a shared understanding and vocabulary about how to spur renewal, and a wide variety of stakeholders rallied around common goals, particularly property owners, who control infrastructure.   When we've got people dialed in, then magic happens.  After that, I want to see on-the-ground changes.  Depending upon where the city is developmentally, that might mean having stores create a compelling streetfront presence, or stakeholders creating a downtown organization, or the completion of redevelopment or new construction projects, or attracting new tenants that are active, or the development of matching grant programs.  It all depends upon where the district began initially.
Give us a few book recommendations.
I am going to talk about two books I still reference all the time:
Why We Buy by Paco Underhill.  A classic and so full of information!
And, Donald Shoup's the High Cost of Free Parking, which is one of the best books I have ever read.  Truly, it is not just filled with statistics; it is very well written, accessible, funny (yes funny) and incredibly informative.  (I had the pleasure of meeting him this year, great guy!)
Name your favorite downtowns outside of Oregon.
I have a soft spot for big freaking International cities, particular ones where I have lived:  Buenos Aires, London, and Taipei.  I love the life, the people…there is so much to do, and see, and experience in these cities.
Related Links
Overheard at Tigard's downtown revitalization workshop
Small projects could lead to bigger things for downtown
Downtown Matters: Lessons From Hillsboro | 1000 Friends of Oregon
[youtube http://www.youtube.com/watch?v=wiEGboifnCQ&w=560&h=315]