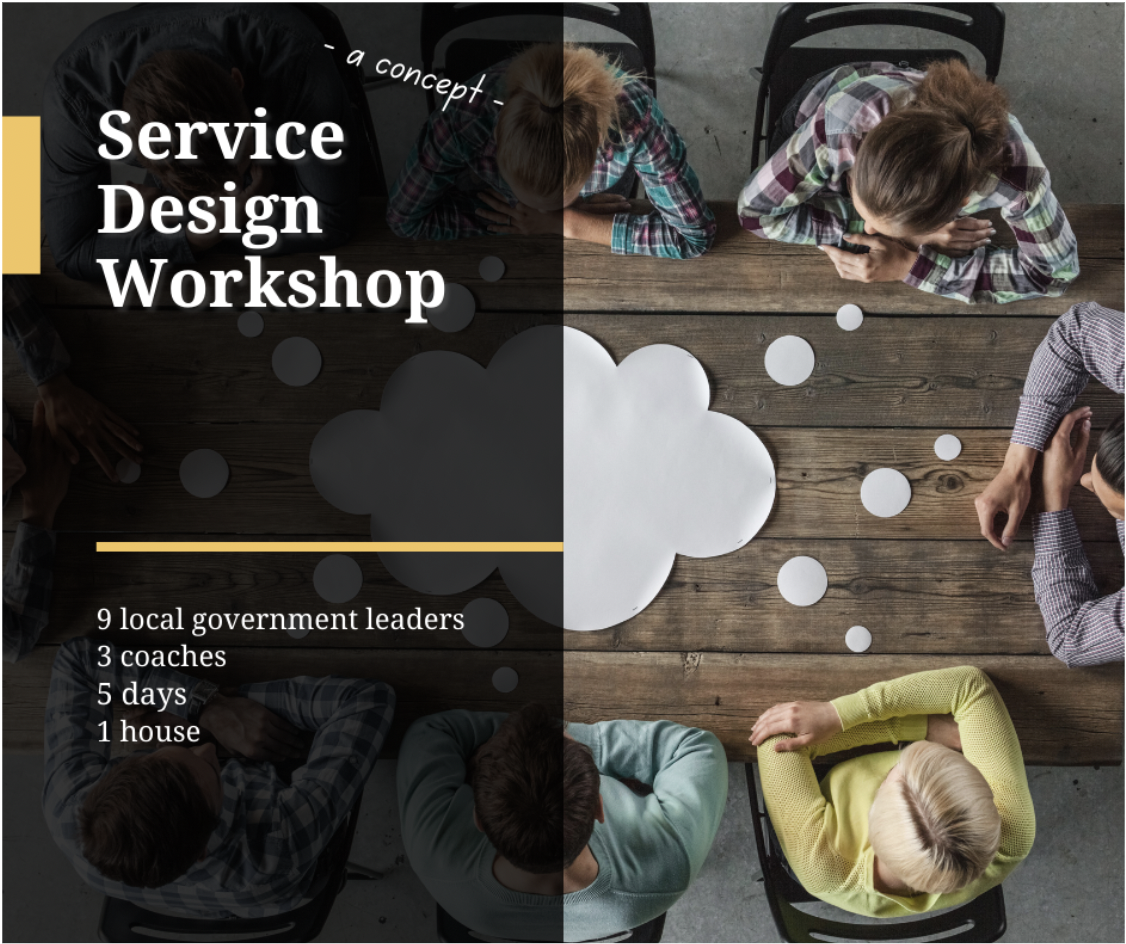 ELGL is pleased to share this new learning opportunity for local government leaders from our friends Judi Brown, Rebecca Woodbury, and Jason Schneider:
---
Getting out of the hamster wheel is hard. We know we need to spend more time learning new things. We know we need to spend more time working on hard things. But the emails. And the meetings. The paperwork. The interruptions. Just. Don't. Stop. We're creating a learning opportunity where you will have the space, time, and support to work on a hard thing. 
The Concept
9 local government leaders (you are one of them)

3 coaches

5 days

1 house
Each day includes practical training sessions, coaching, and time for peer-supported deep work. We'll eat together, learn together, and grow together. You'll leave the workshop with a tangible design (like a new program, initiative, or project). Along the way we'll also learn about:
Empowered teams

Empathic leadership

Agile project management

Process improvement

Mentorship and talent development

Cross-functional collaboration
After the workshop, the cohort will continue to support each other's implementation through an online communication platform. We also recognize we're still in a pandemic. We will choose a safe time based on the anticipated Covid situation. We'll also incorporate testing and vaccination requirements to make sure we're safe and following current health guidance. We need your help to get from concept to reality.
---
Who We Are 
Meet the workshop facilitators:
Jason Schneider
Jason is an altruistic mischief-maker with Civic* Possible helping community leaders solve sticky, cross-silo challenges. He has 20 years' experience playing in the intersection of government, nonprofits, and business. He has served as an elected City Commissioner, Alaska's first Innovation Officer, executive director of NGOs, start-up business coach, and the Economic Development lead for Marion County Oregon.
Judi Brown
Judi is a creative systems thinker and human-centered design practitioner who is optimistic about a more inclusive future where decision-making rests in the hands of the many, not just the few. As co-founder and managing partner of CivicMakers, she co-designs immersive, accessible learning experiences with clients and partners to bring more collaborative problem-solving tools to individuals and institutions.
Rebecca Woodbury
Rebecca Woodbury is the founder of Department of Civic Things. She worked in local government for 12 years and was the City of San Rafael's first director of Digital Service & Open Government. In 2017, Government Technology named her one of the Top 25 Doers, Dreamers and Drivers. She has a masters in Public Policy from Mills College in Oakland, California.