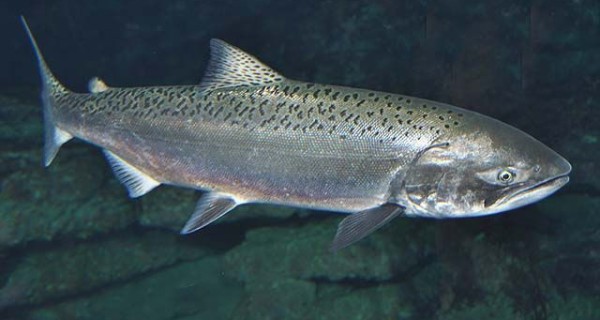 ELGL is pleased to partner with the Chinook Institute for training, cameraderie and talking and thinking about big, cool ideas that can make local government more successful. Here's more information from the Chinook Institute about their courses, including a list of the Chinook Institutes upcoming training sessions; more information is available about each session on their website.
The Chinook Institute for Civic Leadership looks forward to 2016 by presenting a great and diverse array of classes for people working in the public interest. Headlined by the flagship Chinook Institute the first week of October, the Chinook workshops provide both opportunities for professional and personal growth in leadership as well as several classes focused on specific elements of governance.
Get details and register for these programs at www.thechinookinstitute.org as well as sign up for the newsletter. For any questions or new ideas for workshops contact John Morgan, Executive Director, at [email protected] or 503-304-9401.
April 1 – Planning in Oregon featuring Walt Wendolowski & John Morgan at the Keizer Heritage Center – Keizer
April 15 – Oregon Planning Procedures featuring Walt Wendolowski & John Morgan at the Library – Springfield
April 22 – Problem Solving Negotiations featuring Senator David Landis at the Library – Springfield
April 28-29 – Chinook/Pacific Alumni Event featuring Jeri Oswalt & John Morgan at the Aldersgate – Turner
May 11 – Extreme Leadership Workshop featuring John Morgan and Shellí Honeywell at the Center for Creative Leadership – Salem
May 16-17 – 20:20 Leadership featuring Sheila Sheinberg, David Sawyer, John Morgan at the Aldersgate – Turner
June 2 – Managing Workplace Expectations: The Leadership Perspective featuring Trent Whitford at the Center for Creative Leadership – Salem
June 22 – Building High Performance Teams: The Foundation for Excellence featuring Louie Larimer at Portland – specifics to be announced
July 15 – Oregon Local Governments – Labor Relations and your Public Employee Unions featuring Diana Moffat & Panel at the Keizer Fire District Headquarters– Keizer
September 16-17 – Oregon Planning Procedures/Planning in Oregon featuring Walt Wendolowski & John Morgan at the Tolovana Inn – Cannon Beach
October 2-7 – Chinook Institute 2016 at the Aldersgate – Turner
October 5 – Chinook/Pacific Alumni Event at the Aldersgate – Turner