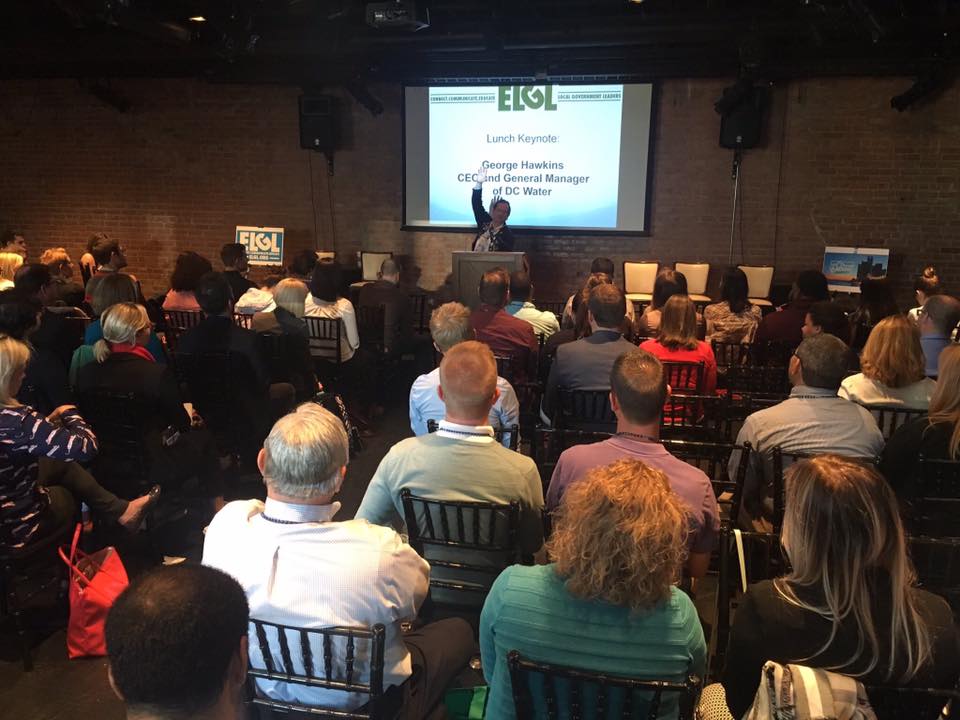 By John Lisle (LinkedIn & Twitter), Chief of External Affairs at DC Water


I blame ELGL.
There's no other way to explain it.
Here's the overwhelming evidence: Barely one month after being voted the second most influential leader in local government on the prestigious 2017 Traeger List, my boss, the honorable George S. Hawkins, Esquire, announced September 7th that he is stepping down as CEO and General Manager of DC Water.
Sure, he said all the right things. After 20 years running nonprofits and government agencies, it's time for a change. He wants to write a book about transformational leadership in the water sector, continue to serve on various boards, find a new challenge, etc.  

But we all know that making the top ten on the Traeger List is the pinnacle of any public servant's career. How can you top that?! That's why I blame ELGL. Oh, and those of you who voted as well. You're also to blame.
I forgive you though. I know why you did it.
Those of you who attended #ELGL17 in Detroit got to see firsthand why George is such an inspirational leader. Yes, he is a great speaker – which is an important part of the job – but his impact on our organization and our industry goes far beyond that. From the moment he arrived here in 2009, he set out a vision of a world-class, innovative, transparent, financially secure utility and then motivated the team to achieve that vision. Just as important to me, he understood the need to connect with our customers – to communicate with them about the value of the work we do. The change over the past eight years has been remarkable and DC Water today is highly regarded as a trailblazer in the water business.   
I have been fortunate enough in my career in government public affairs to work for some truly visionary leaders.  George is at the top of that list. Gabe Klein – my boss at the DC Department of Transportation and a 2016 Traeger List honoree! – is another who pushes local government to dream big and be much more than a bureaucracy. I hope all of you are equally inspired by your leadership – or that you someday get to work for a George Hawkins on behalf of the people you serve.
In an emotional meeting with his staff, George said it infuriates him how pervasive the criticism of government agencies and employees is today. In the book he plans to write, he hopes to tell the story of what is possible in a public agency. A positive story we have been fortunate enough to play a part in here at DC Water.
---
Supplemental Reading

Podcast: Water Wise with George Hawkins, DC Water
14 Ways to Make Local Government More Accessible
We Want Our Own Logo!