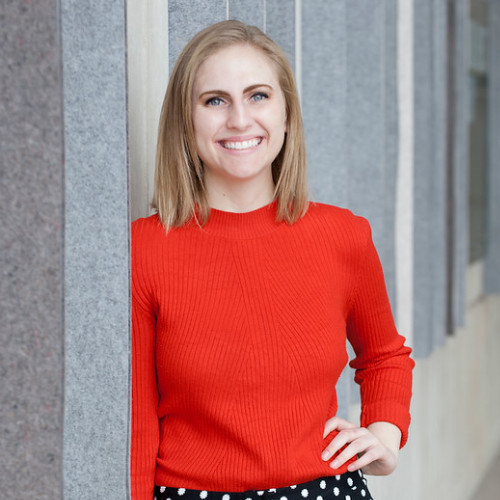 This blog is by Hallee Haygood, a member of the UNC MPA Research Team for Parks & Recreation. The Research Team will share some of their findings as they work toward a final report to be issued in late Spring 2019.
---
As we continue with the #ELGLKnope Award competition, our research team chose to focus on Parks & Recreation in two very unique municipalities.
First, we interviewed the County of Riverside, California. This interview was particularly interesting to me because I grew up in the county and spent most of my childhood going to different parks in the area.
Next, we interviewed the special purpose district, Metro Parks Tacoma, Washington. As a special district, Metro Parks offers a unique perspective on what occurs when funding is set aside for one department. During my interviews with the two staff members from these jurisdictions, I was in awe of the innovative ideas coming through in the field.
Riverside County, California
In my first interview, I spoke with Scott Bangle, the Riverside County Parks Director/General Manager, about the work that is being done in the county. One of the unique aspects of the Riverside County Park jurisdiction is that it is technically a county but is also a special district, so it has both of these functions under one roof.
The citizens voted to make it a special district, but it is on the county level. Thus, most funding comes directly from taxes for parks, instead of general taxes from the county.
Bangle highlighted a variety of successes and challenges that the department has faced in regard to human capital management. One of Riverside's excellent programs has been "FYI: For Your Improvement" which is around the hiring process.
It is the idea that when hiring, folks who show competency on the topic and also a willingness to learn will go far once they are hired. This has led to different questions in interviews surrounding situational questions that can gauge competency.
Bangle said that this has significantly improved the hiring process. Additionally, the department is made of 120 people, with 30 in the main office. Of these 30, 28 are women, which shows where the department is heading when looking at gender equity.
Evaluations are another initiative that the Parks Department is excelling at. They have made it a priority to create a "culture of accountability."
Therefore, when conducting these evaluations, they look at project achievements as well as general outcomes. A holistic review allows for a fair assessment of employees.
Part of the process is also done online so that employees can list their goals going forward and the person conducting the evaluation can work with them on ways to achieve these goals. Bangle he said this had led to great outcomes for the department.
Although hiring has gone well for the department, it has also been one of its main challenges. Often times folks will start in roles, get training, and leave for a better paying opportunity. This creates problems of turnover and creates a phase of constant hiring. It is beneficial for the community as they are getting well-trained employees, but it has led to issues for the Riverside Parks Department.
During my interview with Bangle I asked what makes Riverside County unique, and as someone who grew up in the area, I completely agree with his response.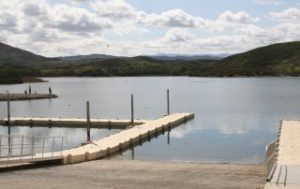 He discussed that Riverside is extremely vast and in one part you can be on a lake and then drive an hour or two and be in the mountains, while never leaving the county. It is a remarkable area with a variety of parks that make life better for Californians.
I've included a photo of one of my favorite parks in the county system. It is Lake Skinner, which is in Winchester, California. Every summer the Balloon & Wine Festival is held here- if you haven't been, I highly recommend it!
Metro Parks Tacoma, Washington
In the next interview I spoke with Hunter George, the Chief Communications & Public Affairs Officer for Metro Parks Tacoma, a special district in Washington state.
Metro Parks Tacoma is a special purpose district for parks and recreation that serves around 213,000 people, as well as many more in the surrounding communities.
These districts have been growing in the state of Washington in recent years, with now around 18-20 different parks districts. George said that this worked well for the community because it created a separate fund for park services, which means that they do not have to compete with other departments and initiatives for funding.
Public safety is always heavily funded in most jurisdictions, and without having to compete with projects, it allows for the parks in the area to thrive.
One of the things that Metro Parks Tacoma does well in terms of human capital management, is working internally to hear each other's ideas, and ensure that change is made in the community.
For example, they saw a need for more recreation opportunities for younger children after school. To bring more equity to the younger population in Metro Parks Tacoma, the agency came together to find the best way to achieve their goals.
They chose to work with the YMCA and Boys & Girls Club to create an after-school program where activities were brought to elementary schools in the community, without residents having to find transportation to and from a park.
Additionally, the department recently had $14 million to create a community center, but instead of doing it alone, they partnered with other organizations in the area and created a 55,000 square foot community center with a multitude of activities. Innovative ideas like these keep employees invested in the work of the parks special district, which has a high impact on retention.
Although public service motivation is high among employees, George did express that one of the challenges Metro Parks Tacoma also faces is in the hiring process.
The agency heavily on part-time employees; however, this model is starting to become unsustainable. Although it works well in the times when folks are out of school, it does not work well during the rest of the year.
Often people may not take a position because they need it to be full-time and it is only being offered on a part-time basis. Additionally, many part-time workers are being relied on for year-round duties, so George clarified that solutions for this are currently being worked on.
Access to parks is also something that the special district of Metro Parks Tacoma is working on. George brought up that the department is constantly working on diversity, equity, and inclusion initiatives. Many of the neighborhoods have separated out based on economic status, which means that many members of the community are being underserved, and the department is looking for ways to abate this issue.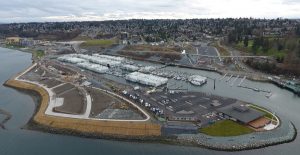 My interview with Hunter George was extremely eye-opening about the role that parks and recreation has for children and the necessity for equitable access. When asking what makes Metro Parks Tacoma unique for the community, George discussed the two accredited zoos in the district.
With more than one million annual visitors, it brings in folks to the community and creates educational opportunities that individuals may not have had access to previously. The Dune Peninsula at Point Defiance Park is the new park opening in the summer. The community is ecstatic for it to open, and I know that I hope to eventually check out this beautiful site!
About the Author and Interviewees:
Hallee Haygood is a member of the UNC MPA Research Team for Parks & Recreation. She is currently a dual degree student in Public Administration and City & Regional Planning.
Scott Bangle is Riverside County Parks Director/General Manager. He received his undergraduate degree from Southern Illinois University in Workforce Education and Development. Scott earned his M.S. in Recreation, Sports, and Tourism from the University of Illinois at Urbana-Champaign.
Additionally, he is a member of the American Academy for Park and Recreation Administration, which he said has allowed him to discuss parks issues with some of the brightest minds in the field. He enjoys living in the Riverside area because of the unique terrains that it offers and the general well-being it supplies to its residents.
Hunter George is the Chief Communications & Public Affairs Officer at Metro Parks Tacoma. Additionally, he serves as the Mayor of the City of Fircrest, which has allowed him to further dive into the realm of public service.
He attended North Carolina State where he obtained a B.A. in history, and shortly after got into the field of journalism. After working as a reporter he worked for a public official, and after seeing the impacts of local government, chose to work in the field himself.
George is thankful for the dedication of the community to parks and their willingness to go above and beyond to make them better.