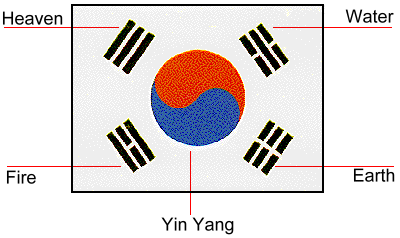 Trevor Minyard joined the City of McKinney as financial analyst in October 2013. Prior to joining the City of McKinney, Trevor worked in the financial affairs division of Dallas Baptist University (DBU) where he served as the assistant director of accounts receivable, and also managed various state and federal financial aid programs. Trevor has a MBA in finance and a BBA in management from DBU, and earned the Certified Government Finance Officer designation through GFOAT in August 2015.
By Trevor Minyard – LinkedIn and Twitter
On a chilly day in December 2013, I found myself on the grassy quad at Dallas Baptist University staring at my new MBA degree thinking, "This is it, I'm finally finished with school!" In that moment of excitement, I had forgotten the wise words of virtually every professor from my undergraduate and MBA studies – if you expect to be impactful, be prepared to be a lifelong learner.
Fast forward three years, I've started a rewarding job as a senior financial analyst with the City of McKinney, Texas. I have officially caught the local government bug, so much that I decide to pursue an MPA. I didn't waste much time applying and entering the University of Texas – Dallas' MPA program.
Many ELGL members have started a similar journey at the beginning of their MPA studies at UNC-Chapel Hill, Kansas, Syracuse, and other top MPA schools. It's clear that ELGL is full of professionals who are committed lifelong learning.
Next Stop: Seoul
On May 13, I will travel to Seoul, Korea with ten UT-Dallas students and faculty members. For me, it will be my first time visiting Seoul. My only international travel has been summer trips to Jamaica.
In preparing for the trip, I've studied the basic cultural framework and city. (Fun Fact: my dentist lived in South Korea for a few years and can read and write Korean.) The written language structure of Korean is very geometric, something that intrigued a finance guy like myself. That said, I'm fairly sure I'll come back in a week and laugh at the thought of knowing anything pre-trip.
My major expectation from the trip is to learn  best practices in policy development. Seoul is on a whole different level in creating policy, publishing those policies, and then reviewing them frequently. Our group will be looking at issues such as transportation, water production, e-government, housing, and urban planning.
I'm mostly concerned about the outside issues surrounding the actual trip; jet lag, being gone for a week, thinking about my research topic. Another challenge will be unplugging from my normal weekly routine, and then plugging back in on a short turnaround.
Capturing My Experience
In a series of articles, I will bring you along with UTD's School of Economic, Political, and Policy Sciences travel abroad program offered to MPA students. I'll provide blog updates on what we're learning, seeing, similarities and differences between our local governments, and general reflections from time spent with local government professionals of the City of Seoul.
For a play-by-play of the trip you can follow me on Twitter (@trevorminyard). I invite your questions and comments below. I also invite your recommendations on what to see and do in Seoul.
Supplemental Reading