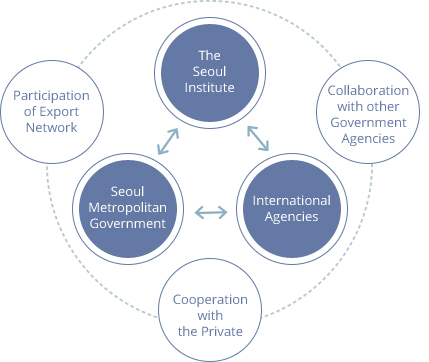 Trevor Minyard joined the City of McKinney as financial analyst in October 2013. Prior to joining the City of McKinney, Trevor worked in the financial affairs division of Dallas Baptist University (DBU) where he served as the assistant director of accounts receivable, and also managed various state and federal financial aid programs. Trevor has a MBA in finance and a BBA in management from DBU, and earned the Certified Government Finance Officer designation through GFOAT in August 2015.
By Trevor Minyard – LinkedIn and Twitter
Hello Friends! I'm taking ELGL along on a MPA study trip to Seoul, South Korea this week. If you've missed first part of this series, check it out here!
We're flying out of Dallas-Fort Worth airport bright and early on Friday morning! Likely I'll be in high in the sky before you get a chance to read this with your Friday coffee.
In this entry, I want to highlight the main reason that the University of Texas – Dallas travel to Seoul for this course; an initiative called the Seoul Solution.
Seoul Solution's main two objectives are as follows:
Seoul Solution collects policies of Seoul Metropolitan Government that affects much on urban development and hopes to be a comprehensive archive for convenience of international organizations, corporations, and citizens.
Seoul Solution stores Seoul Metropolitan Government information and make it approachable for citizens, corporation, government and academics.
The objectives are accomplished through a web platform that stores a wide variety of policies for the Seoul Metropolitan Government. To access this policy page, take a look here. In addition, the Seoul Metropolitan Government website houses a variety of papers, presentations, and brochures that describe in detail everything from water treatment to housing policy (brochure database here). I'll be reading the following two articles during the flight, and invite you to read with me:
Next update will be from Seoul, so make sure you don't miss it! As always, please share any questions or comments with me via twitter (@trevorminyard).