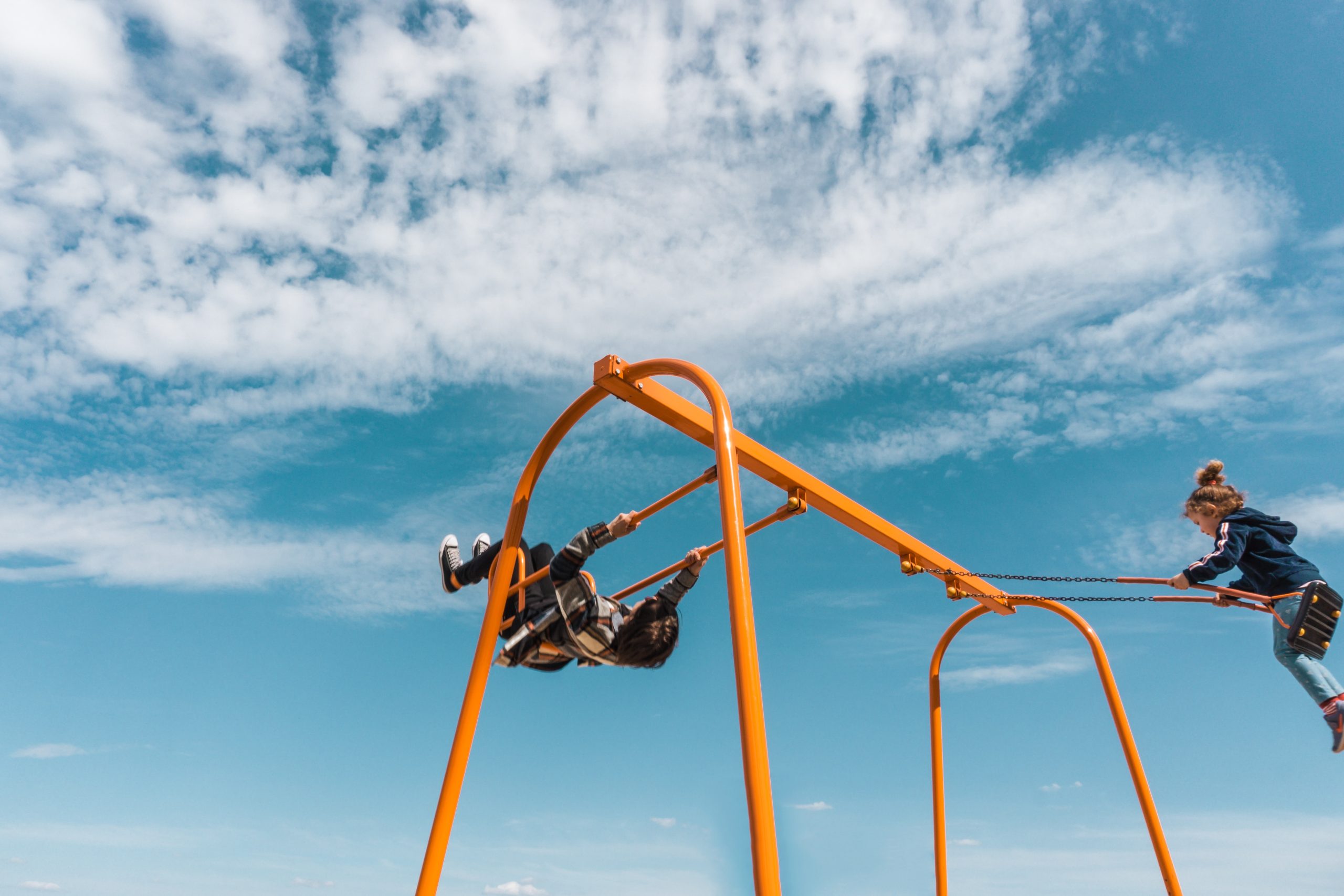 Today's Morning Buzz is by Mary Elise Conzelmann, AKA – ME. She is a cyclist, tree hugger and wine enthusiast from Northern California. She serves the public sector as a communications, marketing and outreach consultant. Connect with Mary Elise on LinkedIn or by emailing [email protected]. 
---
Calling all park and recreation professionals! You are a park and recreation champion in the field and out in your community. Wear your medal with pride and tell your story!
Communicating with your community is the key to supporting a prosperous park and recreation department. Communication is not only a tool to promote events and programs, it is a best practice for building trust through transparency. Throughout the coronavirus (COVID-19) pandemic, the value of communication was emphasized and affirmed. As we collectively navigated the evolving pandemic situation, park and recreation professionals showed their resiliency by continually rising and responding to their community's needs to bring value to countless lives. That's the story we need to tell every day.
Park and recreation professionals have always been good at leveraging printed brochures, flyers, radio ads and physical newspapers to market their programs and facilities. And now in the "digital world," agencies have learned to use social media to continue marketing online. However, the public is now consuming information in far different ways than they did even 10 years ago. Savvy agencies have learned to adapt to these ever-changing media channels: Tik Tok, Snap Chat, Twitter, Facebook, etc.
After multiple years in the parks and recreation field, I'm now working at JPW Communications, a team built from government, for government, striving to empower and encourage public agencies and governments to rethink communications in a fresh, dynamic and compelling way. The team at JPW are storytellers. We've learned five valuable strategies that will empower your agency to tell its story and reinforce the value of parks and recreation.
1. Brand or bland
We want people to fill your parks and participate in your programs. Develop an agency 'image' to draw residents to their parks and recreation needs. Staying consistent with your brand guidelines helps set a consistent tone in your messaging and marketing materials. Over time, residents will recognize your logo, graphics, font and colors – giving your agency a distinguished advantage over other competing media. In some cases, it's beneficial to build on an existing agency brand, such as developing a specific campaign or event logo that compliments your overarching brand. We call this an umbrella brand.
The City of Menifee, CA Community Services Department reimagined their approach for encouraging residents to get out and explore local parks right in their backyard. The REDISCOVER Menifee Parks campaign logo skillfully aligns with the city's logo and brand guidelines. Whether it's a young family, a group of teenagers or a senior looking for something to do, the campaign encourages the community to rediscover Menifee parks. Methodically planned event and campaign logos can reinforce your message by tying it back to the city's unified service and value to the community. Is it time to refresh your department's marketing materials?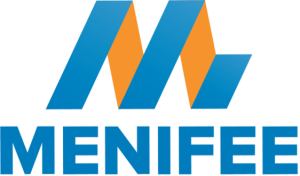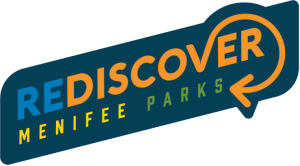 Rediscover Menifee Parks campaign and City of Menifee logos.
2. Proclamations for parks
From the national to local level, proclamations play a prominent role in making formal announcements to the public. It's an opportunity to recognize, honor, celebrate or bring awareness to an event, issue or cause. Add proclamations to your repertoire for communicating to the council, community members and media. Tell them how you improve residents' overall quality of life every day by providing invaluable experiences. In addition to official city proclamations, tell your story to friends and family through personal encounters and social media so they can celebrate with you. Challenge the people in your life to share their park and recreation story too!
Did you hear about the City of Ventura, CA's Park and Recreation Month celebrations? They strategically paired a proclamation from their city council with weekly challenges and giveaways to inspire residents to visit local parks, beaches and open spaces. Residents were encouraged to follow the Ventura Parks and Recreation Facebook page and look for the hashtag #ParksMakeLifeBetter to learn about the weekly challenges. To enter challenges, residents were instructed to email a photo or video to the City of Ventura Parks and Recreation Department. By submitting a photo or video, participants agreed to provide the City of Ventura permission to use the photo or video in future marketing materials on the City's website, social media or activity guide. That's a win-win-win-telling their story through a proclamation, community engagement in weekly challenges and acquiring community photographs for future work. How can your department use proclamations and events to engage with your council and community?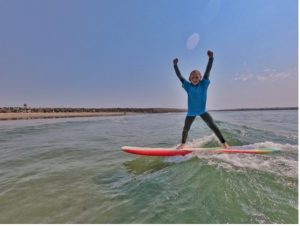 Child catching waves at a surf camp in Ventura.
3. 'Other duties as assigned'
Most residents think park and recreation professionals plan programs and manage parks. We know you do so much more for communities. Park and recreation professionals are community jack-of-all-trades, working tirelessly to improve residents' lives. Highlight your staff through social media and let their personalities shine. Your team is what makes your agency special! Show those who maintain community parks behind the scenes, set up and breakdown for events or any work your team does beyond the typical park and recreation responsibilities.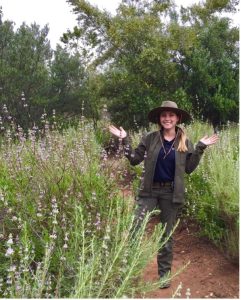 Erin Leigh Rimmereid, part-time park and trail ranger for the City of San Marcos, CA.
Meet Erin Leigh Rimmereid! She's a part-time park and trail ranger at Jack's Pond Park in San Marcos, CA. She was featured on the City of San Marcos social media as part of a Park and Recreation Month campaign. The City shared staff highlights and fun facts through social media, a website news story and a press release. The social media campaign garnered community-wide attention and received an overwhelming number of comments and reactions. Beyond social media, the City recorded an uptick in website visitors to their park and recreation pages. How can your department feature the people behind your parks and programs?
4. The power of play
We believe in the power of play, not just in parks but in all aspects of life, which is why we like to bring a playful element to communication efforts. Cell phone photos are great for quick blasts on social media; however, for publications or campaigns, we encourage you to use a professional photographer or videographer who can turn an innocent, playful moment at a park into a powerful piece of media. When you're planning a photo or video shoot, consider inclusivity and showcasing the diversity of your community.
The Cosumnes Community Services District (CSD) in Elk Grove, CA mastered storytelling through imagery and earned a cover photo and article in National Recreation and Park Association's July 2021 Park and Recreation Month magazine. Congratulations to the Cosumnes CSD Marketing Specialist and photography extraordinaire, Craig Pattenaude, for capturing moments like the one featured on the cover. Jenna Brinkman, public affairs manager at Cosumnes CSD, helped bring the imagery to life by sharing the impactful story. We encourage you to read the story behind the cover image on the NRPA website. How can your department use photography or videography to share stories?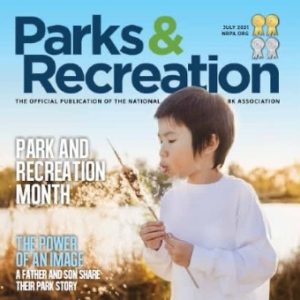 National Recreation and Park Association July 2020 magazine cover.
5. Professional party planners
You deserve to throw yourself a party! One of the most valuable ways to share your park and recreation story is by celebrating accomplishments. Your community should know when your agency hits a milestone. Host groundbreaking ceremonies, ribbon cuttings or park anniversaries. These events provide opportunities to connect with the community as well as invite council members and media partners.
Did you know Golden Gate Park celebrated 150 years in 2020? Due to the pandemic, San Francisco modified their celebrations and endured the challenging times. They launched the "Virtual Golden Gate Park," an online experience featuring virtual concerts, podcasts, playlists, photo albums, books and more for the world to celebrate and commemorate the park's birthday. In October 2020, Golden Gate Park renewed their celebrations by inviting the community to celebrate in person at the opening of the long-awaited SkyStar Observation Wheel. The Observation Wheel located at the Music Concourse in Golden Gate Park stands at 150 feet and provides dazzling views of the city and park. What events does your department host to celebrate your accomplishments?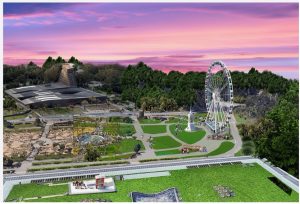 Golden Gate Park and SkyStar Observation Wheel rendering provided by SkyStar.
I can't wait to read and hear your park and recreation stories. Please share your stories with me by emailing, [email protected].