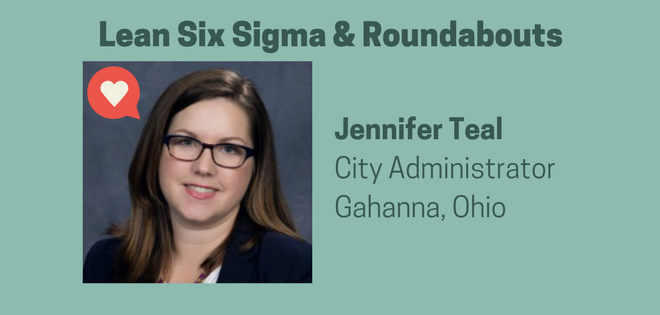 Jennifer Teal
City Administrator
Gahanna, Ohio
LinkedIn | Twitter
---
Leading Gahanna, Ohio and improving processes. City Administrator Jennifer Teal joins GovLove to discuss how she's used her black belt in Lean Six Sigma to improve operations and the unique way they taught residents to use roundabouts. Jennifer also shared her experience as a female City Administrator and how she balances her work and life.
Topics: Lightning round (1:30) including her celebrity look alike and top four mentors and concerts attended. Jennifer's career path and her experience being a woman in local government leadership (5:05), what she looks for when hiring (7:40), the issues she deals with in her job (8:45) like infrastructure, growth and personnel issues. Her work using Lean Six Sigma principles and changing culture to challenge the way things have been done (14:20). Teaching residents about roundabouts (25:25). Her thoughts on diversity in local government and supporting families in the workplace (29:35).
This episode was recorded from the 2017 ICMA Conference in San Antonio, Texas.
---
---
Keep Reading
Innovation Worth Sharing: Roundabouts in Gahanna, Ohio
City administrator Jennifer Teal provides an update about the city's finances during the March 23 State of the City address