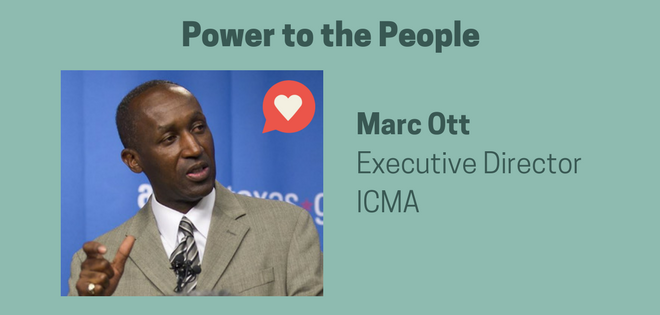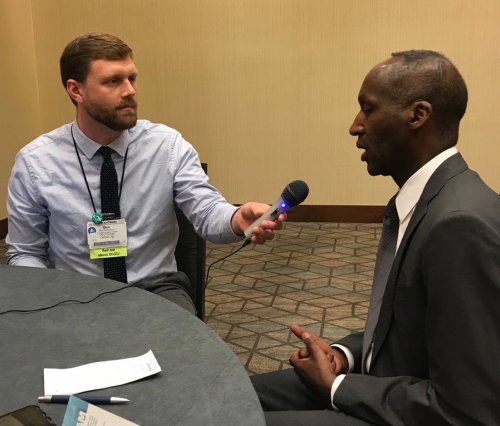 Marc Ott
Executive Director
International City/County Management Association (ICMA)
Bio
---
From City Manager of Austin, Texas to leading ICMA, get to know Marc Ott. The Executive Director of the International City/County Management Association (ICMA), Marc Ott, joined GovLove to discuss his career path in local government and his first year on the job at ICMA. Marc also shared his thoughts on diversity in local government as well as the importance of cities in the age of ineffective federal and state governments.
Topics include: Lightning round (0:50) including what book he's reading & his role model. What got Marc into local government (6:20), his time at the City of Austin, TX (11:50), his role with ICMA (23:50) including his thoughts on diversity, reflections on his first year and comparing being a City Manager with being Executive Director. Working with strong mayor cities and the National League of Cities (37:15) and the importance of local government (40:15).
This episode was recorded from the 2017 ICMA Conference in San Antonio, Texas.
.
---
---
Learn More
Marc A. Ott Appointed ICMA Executive Director
Marc A. Ott Appointed New Executive Director Of ICMA, The International City/County Management Association
Austin City Manager Marc Ott leaving for Washington job
Ott Inspires ICMA Team with Public Service Journey