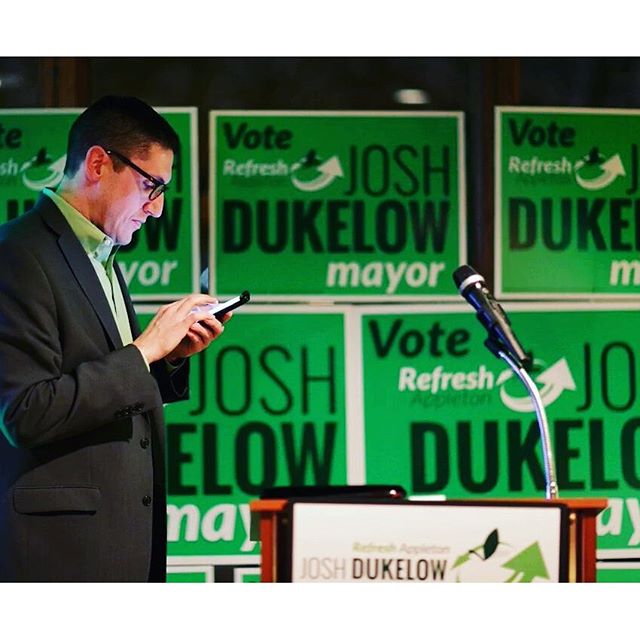 We're excited to announce that Jon Stehle and Josh Dukelow will appear together on an upcoming episode of GovLove. We know what you're thinking – you should be excited but you can't remember how you know these names. Jon and Josh are ELGL members who share a common trait – each has run for elected office. Jon was unsuccessful in his first bid for city council in Fairfax, VA, but he's trying again as a candidate for council in 2016. Josh was unsuccessful in his attempt to capture the mayor's seat in Appleton, WI.
Our GovLove interview with Jon and Josh will focus on their reasons for running for local office, what surprised them, and what role (if any) did city staff have during the campaign. We don't want to do all the talking so we're asking you to submit questions for Jon and Josh.
The 4-1-1 on Jon
Jon Stehle has been a resident of the City of Fairfax since 2007. Jon is currently the chairman of the City of Fairfax Parks and Recreation Advisory Board. In that role, Jon is also serving on the Green Acres Feasibility Study Committee and on the City of Fairfax Branding Advisory Committee.
Jon is Strategic Performance Management Lead with an FFRDC.  Previously, Jon worked as a Senior Analyst with the U.S. Government Accountability Office (GAO) where he received a GAO Meritorious Service Award in 2013 for his contributions to GAO's High Risk program and Key Issues website by leading colleagues across GAO in enhancing the use of GAO's work by Congress and the public. In June of 2015, Jon completed an additional master's degree in National Security and Strategic Studies with the United States Naval War College.
The 4-1-1 on Josh
A native of Slinger, Wisconsin, Josh Dukelow came to Appleton in 1998 to attend Lawrence University, graduating in 2002 with a degree in history. He obtained his Master's degree in public policy from The Robert M. La Follette School of Public Affairs at the University of Wisconsin-Madison. Dukelow returned to Appleton in 2007 to work in Lawrence University's Office of Development where he was part of the university's successful $160 million More Light! campaign. Following his four year tenure at Lawrence, Josh worked as Development and Communications Director for the Greater Fox Cities Area Habitat for Humanity, spearheaded community and economic development for the Fox Cities Regional Partnership as Existing Industry Manager, and advocated for common-sense policies as Vice President of Public Policy and Leadership for the Fox Cities Chamber of Commerce. Dukelow currently works as a Key Account Manager for Fox Valley Technical College.
Supplemental Reading