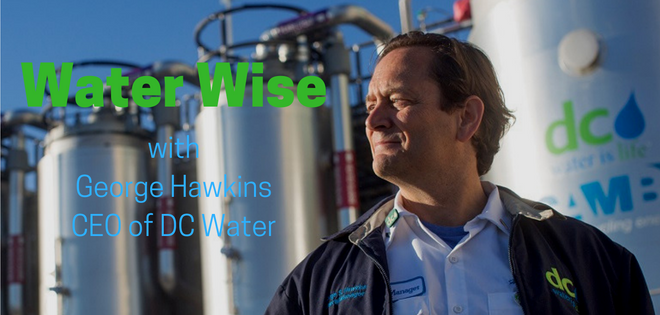 Connect: Blog, LinkedIn, and Twitter
ELGL co-founder Kent Wyatt interviews George about:
How the Cleveland native handled the Indians loss to the Cubs in the World Series,
His celebrity look-alike,
The Mt. Rushmore of public utilities,
What you won't find on his LinkedIn profile,
Why Gabe Klein is jealous of George's dance moves,
How DC Water rebounded from a lead crisis worse than Flint, MI,
Balancing the need for water infrastructure vs. fair water rates,
Attainable goals for the Chesapeake Bay clean up,
The role of branding in the turnaround of DC Water, and
How a Princeton law degree leads to a public sector career.
The 4-1-1 on George
George Hawkins serves as Chief Executive Officer and General Manager of the District of Columbia Water and Sewer Authority (DC Water). He served as Director of the District Department of the Environment from 2007 to 2009. Prior to that, he was Executive Director of New Jersey Future, a non-profit economic development organization, from 2004 to 2007. He served as Executive Director of the Stony Brook-Millstone Watershed Association from 1997 to 2004. George worked at the Environmental Protection Agency (EPA) from 1992 to 1997 and in 1997 served as the EPA representative to the National Performance Review. He previously worked as an environmental lawyer in private practice from 1988 to 1992. Mr. Hawkins is a member of the Board of Trustees for the North American Electric Reliability Corporation. George received an A.B. from Princeton University and a J.D. from Harvard Law School.
---
---
Supplemental Reading