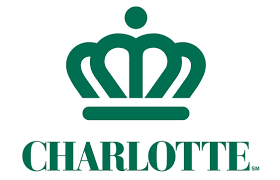 #ELGLPopUps land in Charlotte, Dallas, Portland, and Kansas City on September 22. Each event has a school theme which you'll notice in the agendas. Staying with that theme, we introduce you to those who will be attending a Pop Up event.
You can register for one of the events here.
---
Name: Cindy Clemens
Job Title: E-Learning Developer
Organization: City of Charlotte, NC
Connect: LinkedIn
---
Rank the Pop Up cities (Charlotte, Dallas, Kansas City, Portland).
Charlotte, Portland, Dallas, KC
Of the schools that you attended, which four schools were the most fun?
Wake Forest, Broad Street Elementary School, Salem High School, Salem Intermediate School
(True or False) I received a perfect attendance award.
False.
In high school, what did you think you would do for a living?
Photographer
What was your favorite childhood toy? 
Malibu Barbie
(True or False) I attended a school where the mascot was a bulldog or wildcat.
False
(Complete the sentence) Instead of doing homework, I would sometimes….read a novel.
What songs would be on your high school mix tape?
Brick House, Nobody Does it Better, Boogie Wonderland, Escape (the Pina Colada Song)
(Complete the sentence) My favorite lunch box was….Partridge Family.
What question(s) should we have asked?
How tired are you of reading about the newest craft brewery in Charlotte? What's all this hoopla about Game of Thrones? Has Cam really healed? Where can I find college scholarships for my daughter?
---
Previously