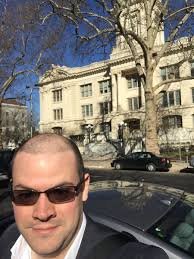 #ELGLPopUps land in Charlotte, Dallas, Portland, and Kansas City on September 22. Each event has a school theme which you'll notice in the agendas. Staying with that theme, we introduce you to those who will be attending a Pop Up event.
You can register for one of the events here.
---
Name: N. Zach Ratkai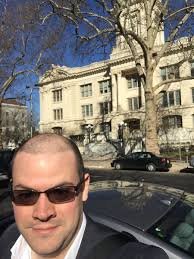 Job Title: Economic Development Manager
Organization: City of Richland, WA
Connect: LinkedIn and Twitter
ELGL Contributions: 
#ELGL17: What's Going On with N. Zach Ratkai, City of Richland, WA
---
Rank the Pop Up cities (Charlotte, Dallas, Kansas City, Portland).
Portland | Charlotte | Dallas | Kansas City (As a Denver Broncos fan, KC will always be last 😉 )
Of the schools that you attended, which four schools were the most fun?
High school was pretty fun. Even though I attended the largest in Colorado, I made friends with a lot of different groups and had a great core of friends.
(True or False) I received a perfect attendance award.
No… not even close…
In high school, what did you think you would do for a living?
Airline Pilot… I even did ground school through the local vocational school, but logging flight hours as a student proved to be very expensive. Then one day I saw the career "City Planner" in a college-prep guide and a local government lifer was born…
What was your favorite childhood toy?
Micro Machines and Legos. Anyone remember Micro Machines?
(True or False) I attended a school where the mascot was a bulldog or wildcat.
Nope. We were the Bruins.
(Complete the sentence) Instead of doing homework, I would sometimes….
Make mix tapes or read The Hockey News.
What songs would be on your high school mix tape?
Funny you should ask… I was old school. My mix tapes were Rush, Led Zeppelin, KISS, Van Halen, etc.
(Complete the sentence) My favorite lunch box was….
The yellow one with a radio in it. I had it in 1st grade and remember trying to find some music in the cafeteria, I don't remember it working well though.
What question(s) should we have asked?
Besides the yearly presentations from local police and fire to your school, what notions of local government did you have growing up?
---
Previously