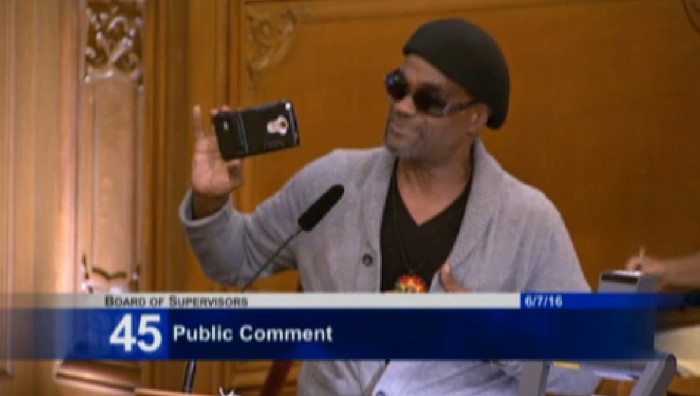 Unless your head has been buried in budget documents for the last month, you know that Michael Karlik, comedian and creator of City Council Chronicles, is appearing on ELGL Live! tomorrow at 11:00 a.m./EST and 8:00 a.m. PST.  We'll record the interview for a future GovLove podcast.
ELGL co-founder Kent Wyatt is the interviewer and he wants to know your questions for Michael. You can tweet them to #ELGL or submit them on Periscope during the interview.
Below are the highlights from recent city council meeting review, but do yourself a favor and read each review in its entirety.
City Council Chronicles
Somewhere out there, a city council meeting is happening. And you're not watching it. But I am. Each week, I bring you the highlights, lowlights, and weirdlights from places you don't live.
My heart grew two sizes upon seeing the next speaker, who wore a t-shirt reading "IN DUE TIME, CHRIST DIED FOR THE UNHOLY." Something tells me the Board of Supervisors won't have jurisdiction over what he has to say, either.
"I got on the Alex Jones Show and was able to make the announcement that the times of the gentiles has ended. As a matter of fact, May 20 was exactly 7,365 days from the end of the times of the gentiles. Jesus Christ is coming soon."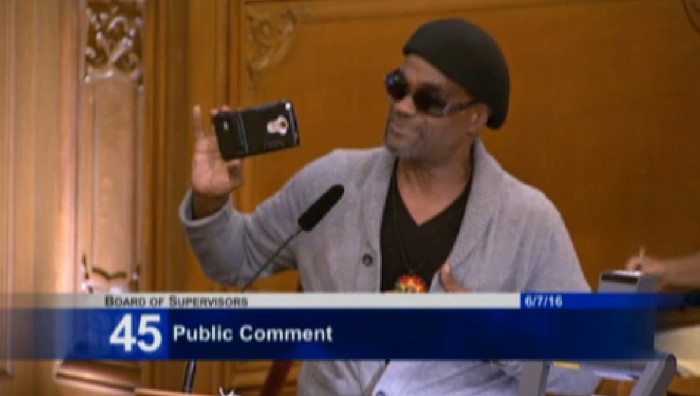 In sharp contrast was a Samuel Jackson lookalike in sunglasses who swaggered to the podium, recording himself with his phone. "Good evening, supervisors…particularly my sisters in the back there," he hollered out to Supervisors Malia Cohen and London Breed.
"My name is Ace. And I'm on a case. I'm putting the city on notice, specifically our African American, black sisters," he gestured toward the likely-uncomfortable female supes. "I been in politics back when y'all was little girls. But now you're women! I'm proud of you!"
"Way back when, in the early 1990s," she reminisced, "my job was to hand out condoms. Not only to my peers at San Fernando High School, but around small little bars and cantinas." The sex-positive councilwoman batted her eyes. "I would talk to grown adults and pass out condoms."
Councilman Paul Krekorian perked up at this risque mention of prophylaxis. "I had no idea about this first job of yours," he bashfully admitted.
"I'm not gonna tell you who was Condom Man in 1990," she responded coyly. "I happen to have married him." Whoa, talk about a power couple!
As the council moved on, Martinez strode back to her seat and, off-mic, breathlessly told Krekorian, "He was Condom Man! We were just so popular in school!"
Final thoughts: Be honest, you've already forgotten that Councilwoman Nury Martinez was married to the Condom Man, haven't you? I give this meeting One Minute! One Minute Only, Please!
Speaking of appreciation, the vice mayor had another uniquely Newportian thank-you to dole out. "Lisa, I'd like to thank you for being up there the other night when the folks [were] gettin' dog-bit," he drawled. "And the neighbors tell you 'they won't bite you'…and blood's running down both legs. But I appreciate you being up there at the time to defuse that situation."
Woof! Methinks they need to get that animal shelter squared away, stat!
Final thoughts: If you ever watch a Tennessee city council meeting, be sure you have a translator. Their accent is thicker than gravy on a biscuit. I give this meeting 7 out of 10 vicious dog bites.
Trying to close on a happy note, Commissioner Amanda Fritz announced: "I want to call to your attention that John Zoller is retiring–"
"What?!" Zoller blurted off camera.
"Am I correct on that?" the bewildered commissioner asked. Then, apologizing for the misinformation, "I'm getting very tired. We've been here for three and a half hours!"
Gee, I wonder why.
Final thoughts: Trust me, I left out a lot. Including the guy who goes only by "Lightning" and the man in a pink ballcap who commented so many times that I lost count. I give this meeting 4 out of 5 muscle relaxers.