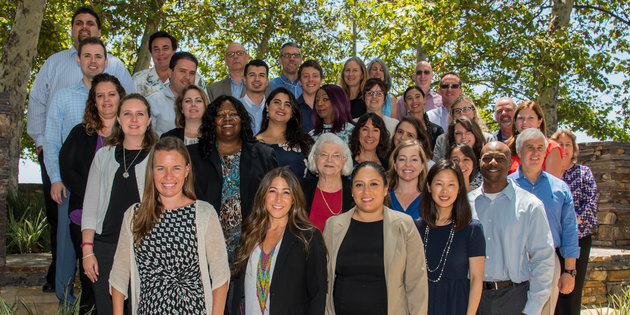 This opportunity shared by our friends at the Davenport Institute for Public Engagement and Civic Leadership in the School of Public Policy at Pepperdine University.
---
In an age where trust in government (and indeed in all institutions) is at an all time low, and indifference toward local government is at an all time high, the very future of local representative democracy requires leaders with a new skill – an ability to break through cynicism and mistrust and engage residents in local policy.
From public safety, to city budgets and spending, to planning and environmental policies, today's challenges need leaders who can re-vitalize public involvement and lead residents engaged in the difficult work of self-government.
Over this long-weekend at the Villa Graziadio on the Pepperdine Malibu campus, mid-career professionals are prepared to lead a publicly-engaged organization by gaining a deep understanding of the context, purpose, and best practices for engaging residents in the decisions that affect their lives and communities.
Next Certificate Offerings
February 22-24, 2019: Malibu, CA
July 19-21, 2019: Malibu, CA
The cost of the Professional Certificate is $1,990, which includes instruction, materials, and meals. Many participants secure funds for training from their employer to support their participation in this program. Limited financial aid may be available.
Who Should Attend?
The Professional Certificate in Advanced Local Engagement benefits all local government practitioners including: professionals from cities, counties, and special districts, private sector employees who serve local governments, and graduate students focused on local government. Job titles of past attendees have included:
City Manager
Assistant City Manager
Senior Management Analyst/ Management Analyst
Executive Director of CBO
Public Engagement Consultant
Associate Planner
Intergovernmental & Council Services Manager
Public Information Officer
Community Relations Coordinator
Council Member
What is Covered in the Program
Prior to arriving on campus, participants identify a public engagement project they are currently working on, or one they are thinking about undertaking. In addition to the sessions below, participants  have opportunities for small group work developing a personal public engagement strategy.  On Sunday, they  present their strategies for feedback from our experts as well as from their fellow participants, so that they return to work ready to implement substantive  public engagement.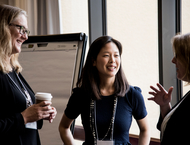 Why Public Engagement? Why Now?
This half-day session, led by Pepperdine School of Public Policy Dean and Davenport Institute Senior Fellow Pete Peterson, sets the context for a deep-diver into public engagement by offering an overview of the current state of public engagement and providing a shared vocabulary and framework.
Getting Engagement Right from the Start
This highly-interactive workshop invites participants to analyze their engagement projects as they explore readiness for engagement (both within their own organization and in the broader community), identify what level of engagement is appropriate to the issue at hand, consider pitfalls and warning signs to be aware of and begin to create the groundwork for a sound public engagement plan.
Leading Edge Techniques
This session introduces innovative ways that governments across the country are engaging their residents in both policy making and community building. From pop-up engagement, to tactical urbanism, to mobile and online platforms and social media, participants have an opportunity to consider what techniques and tools may be useful in their own work.
Engaging Marginalized Communities
This workshop invites participants to explore public engagement beyond the usual suspects, and how to reach out to traditionally disengaged groups including ethnic minorities, immigrant populations, low income residents, and youth. Participants will be equipped with strategies and examples of what has worked elsewhere as well as a foundation in how to think about the impact of culture on engagement.
The Role of Technology in Public Engagement
This session helps participants distinguish between terms like open-gov, e-government and online engagement and will understand the relationship between transparency and engagement.  Participants learn how the purpose of engagement determines what type of platform is appropriate, and develop a framework to help navigate the sometimes-murky waters of Gov 2.0.
Facilitating Difficult Conversations
This highly-interactive, half-day workshop takes a deep dive into the challenges designing and facilitating a constructive engagement process, including how to deal with disruption and emotion. Drawing on techniques from the field of dispute resolution and collaborative government, participants learn strategies for engagement, tips for managing emotions (of both themselves and participants) and practical tips on facilitating when things get tough.
Leading Public Engagement from Where You Are
This session invites participants to consider their own leadership style and what is required to champion public engagement – especially when working with elected officials and senior city staff. How can participants become a leader in public engagement and culture change within their organization regardless of their job title?
Looking for More Information?
Contact Davenport Institute Executive Director Ashley Trim via email or by phone at 310.506.6878.