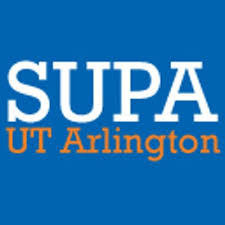 In September, ELGL issued the the Local Government Challenge to Dr. Colleen Casey's class of Ph.D candidates in the College of Architecture, Planning, and Public Affairs at the University of Texas at Arlington. The time has come to check in on their progress.

The Challenge: Each of the five teams will develop community engagement solutions for one of the following areas: budget, infrastructure investment, planning and zoning, and/or emergency preparedness. (Full details of the challenge can be found here.) We have teamed up local government practitioners with each group. The advisors will provide feedback, suggest resources, and answer questions.
Team 1: Annual Budgeting Process
Advisors:
Stacy Schweikhart, Community Information Manager, City of Kettering, OH
Kevin Amirehsani, Policy & Program Manager, Engagedpublic
Team 2: Infrastructure Investment
Advisors:
Julie Underwood, Assistant City Manager, Daly City, CA
Ben Kittelson, Budget & Management Analyst, Guilford County, NC
Teams 3: Emergency Preparedness
Advisor:
Kirsten Wyatt, Assistant City Manager, West Linn, OR
Team 4- Emergency Preparedness
Advisors:
Ryan Adams, Assistant to the City Manager, Irving, Texas
Brittany Bennett, Development, Policy, and Impact Associate, Self-Help in Durham, NC
Team 5- Emergency Preparedness
Advisors:
Brian Southey, Management Analyst, Elk Grove Village, IL
Harrison Wicks, Management Analyst, North Central Texas Council of Governments
At the same time, ELGL has developed a #LocalGovSolutions column for practitioners throughout the world to share their experiences with successful community engagement.