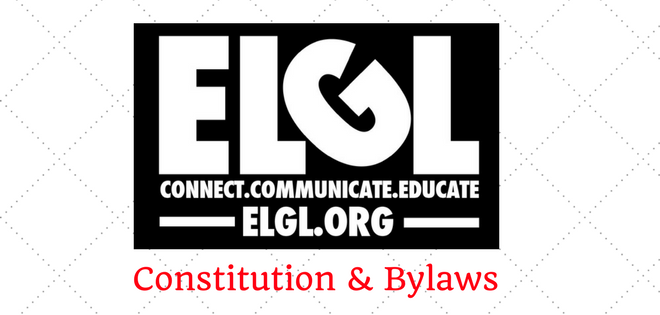 Exciting changes are ahead for ELGL! In the last month, we've announced our intention to employ a full-time executive director, and to expand the size of the ELGL board of directors to four people (instead of three). To make these changes, updates to the organization's constitution and bylaws are required.
Some history: ELGL started in the Wyatt kitchen, and for about a year, we ran the organization without any structure. After events started to grow in popularity, and after incurring expenses related to catering, rental fees, etc., we decided to formally incorporate ELGL to insulate our personal expenses and liability from the organization's. Thanks to the good work of our volunteer team, we copied a constitution and bylaws from the internet, subbed in "ELGL," and have been operating from this document since 2007.
Many of the proposed amendments reflect the updating of the organization from the Oregon-centric local government management network, to today's international organization with a big-tent local government focus. The general theme of this update is adding simplicity to the documents, so they can be further considered and refined into the future.
Notably, the initial constitution and bylaws call for a formal vote of the membership at an annual meeting. ELGL does not have an annual meeting or the means to call one. Thus, we will hold an online annual meeting on May 31 at noon PDT on http://AnyMeeting.com/ELGL50.
Any questions/comments/proposed revisions to these documents will be shared on this page below. You can review the original documents and the updated documents below.
Original – ELGL Constitution & Bylaws
Updated – ELGL Constitution & Bylaws
Special thanks to Dan Bolin from Ancil Glink for providing his professional support on this updating process.