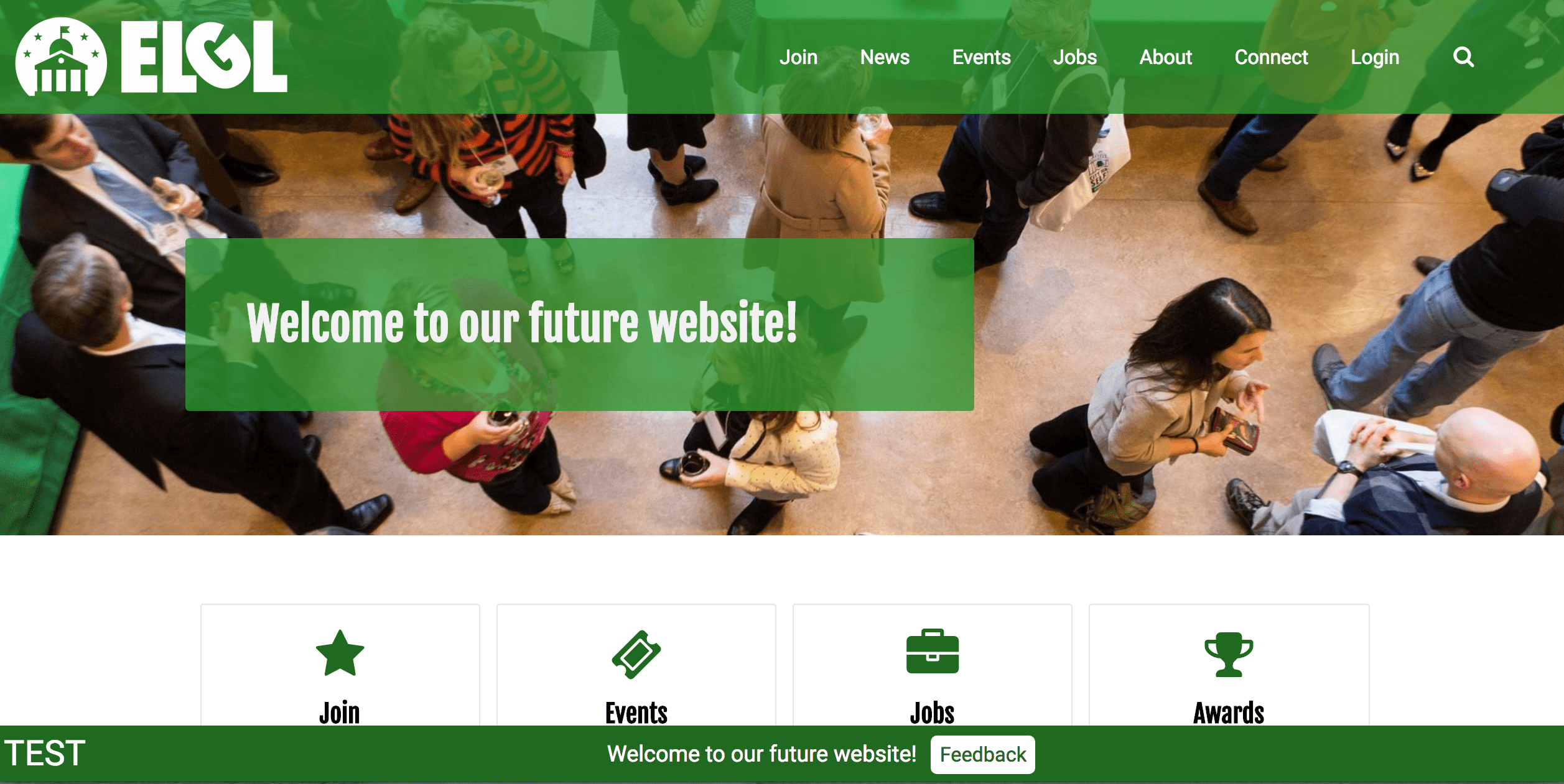 This post is by Luke Fretwell, the founder and CEO of ProudCity and a proud ELGL member!
---
We're proud to begin working closely with ELGL and the local government leadership community on its future website.
True to our BETA approach to launching government websites, we've started with a minimum viable product and will continue to iterate based on community feedback and strategic input from the ELGL leadership team. In the near future, the BETA site, located at elgl.proudcity.com, will be the official ELGL website.
From ELGL Executive Director Kirsten Wyatt announcing the BETA website:
"ProudCity is leading the way on building a true digital government platform, and ELGL is excited to leverage a robust content management system, front-end design tools, form builder and many other features that will empower us to better serve the local government leadership community. The new site will better address mobile user experience, security protocol and accessibility standards, and allow us more flexibility to execute on our digital strategy. As we update the new site, we'll share news around this, as well as lessons learned, and how local governments can adopt best practices when launching their own websites."
We've added a few pages with starter content to get things started:
In the coming weeks and months, we will work with ELGL to improve these pages and add other popular and important ELGL content:
GovLove Podcast
Conferences
13 percent
Blog posts
And more
ELGL is shattering the traditional approach in the way government leaders engage with one another to embrace new, innovative approaches to public service best practices. We are extremely proud to serve this community as it continues to grow and inspire government leaders around the world.
Visit the beta ELGL website at elgl.proudcity.com and share your feedback on how it can best serve you.