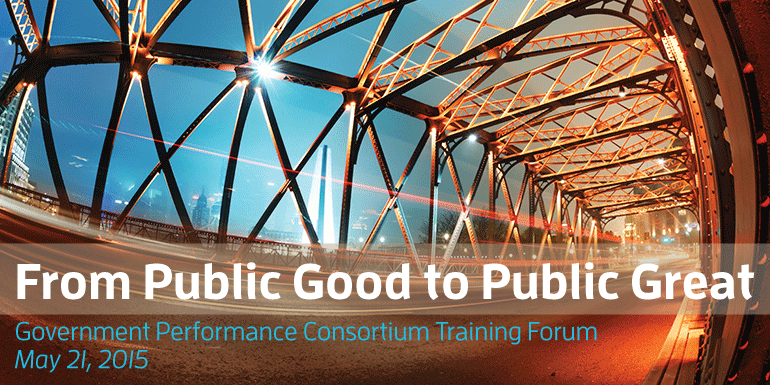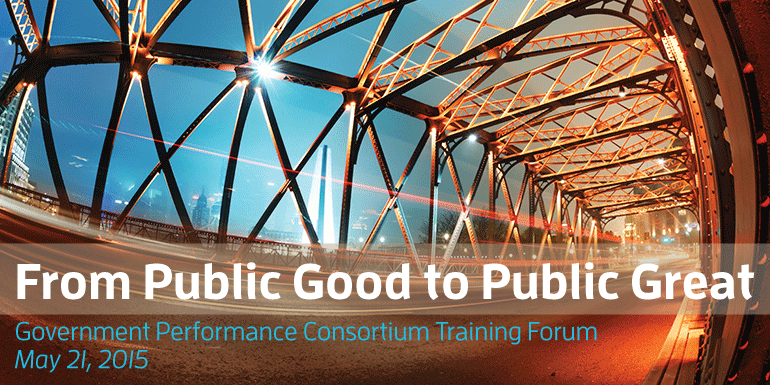 What should modern government look like? In what innovative ways can we transform local government to be more responsive to the people we serve? What does local government transformation look like?
These questions and more are part of a forum at 8 a.m. to noon May 21 at the University of Washington, during the "From Public Good to Public Great"  event hosted by the Washington state Municipal Research Service Center and sponsored by ELGL.
This forum is an event from the Government Performance Consortium, an initiative hosted by MRSC to engage forward-thinking government leaders in a collaborative exploration of the next horizon of modern government.
The forum — a huge opportunity to network with other innovative peers — will include a keynote presentation from Ken Miller, author of "Extreme Government Makeover" and "We Don't Make Widgets," as well as his co-presenter, Bill Bott.

A panel of local government leaders will also speak about their experience in transforming local government. They include:
John Dickson, Chief Operating Officer, Spokane County
Gwen Voepel, Assistant City Manager, City of SeaTac
Michael Jacobson, Deputy Director of Performance and Strategy, King County
Get more information or register at this link.
Other event sponsors include the UW Evans School of Public Affairs, the Washington State Auditor's Office Local Government Performance Center, the Association of Washington Cities, and the Washington State Association of Counties.