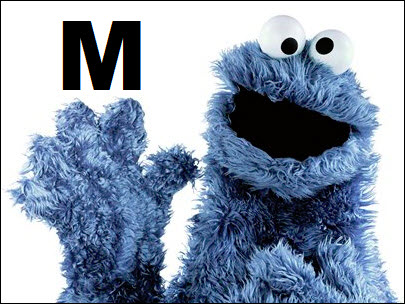 Who Do You Want to Hire? An M-Word, or Brenda? launched us down a rabbit hole about generational stereotypes in local government. Dr. Ben Clark wrote another insightful piece on the topic. MeghanMarie Fowler-Finn, Performance Analyst at DC Department of Public Works, shares her perspective on the m-word in public works.
---
Public Works doesn't need the millennial generation, we need every generation. Although complaints about millennials run rampant, new research[1] by the Harvard Business Review has shown that millennials aren't any more entitled or lazy than other generations but rather young people of every generation show some immaturities, because they are young. The same research has shown that millennials have similar goals for their jobs as most other employees – to contribute to their organization and to the world, to work for fair and honest bosses, and to have access to opportunities for growth and advancement. In Washington DC's Department of Public Works (DPW) we asked a few millennials why they enjoy being a part of our team and their answers may shed insight on how Public Works can appeal to and take advantage of the skills and enthusiasm of younger generations.
DPW Solid Waste Management Administration (SWMA) Management Analyst: "As a millennial, I think we come with a different outlook on the world around us. We have been rooted in innovation and technology. We use mobile technology for everything and recognize the benefit it has in the work place… I believe we can find ways to enhance programs such as recycling and beautification because we care about the environment and the community in which we live…Hard work is noticed and widely recognized. Most of all, at DPW you feel like you are part of a machine in which every piece contributes to its success. Human capital is our greatest asset and every individual is valued."
DPW Parking Enforcement Management Administration (PEMA) Parking Enforcement Officer: "Millennials should work for DPW-PEMA because this is an organization with a strong company culture. DPW-PEMA's brand truly represents in a clear concise tone unity. DPW-PEMA encourages its employees to band together as a team and work together….In addition, our organization serves the greater good."
DPW Office of Waste Diversion (OWD) Program Analyst: "It's important that city planning reflects it populations. There is a need for more diversity in the area of environmental management, both in policy and in implementation. Where there is an economic divide, it is often people of color living in the closet proximity to industrially-zoned property. Therefore, a career in city planning, public works and the environment allows millennials of color to ensure broader sections of the community are heard."
DPW Office of Waste Diversion (OWD) Program Analyst: "I think it is rewarding to help provide services that make a direct and meaningful difference for your neighbors and community. I think that millennials are especially drawn to jobs where they can see the result of their efforts…there is something potentially exciting about bringing a younger perspective to an industry that has been around for a long time. Whether it's increased automation, additional data collection and accuracy, or sustainability efforts, these are concepts that are beginning to take root in the Public Works field…I think that millennials have the skills and persistence to implement these changes."
Overall these voices expressed a strong desire to add value and to be valued. At DC DPW they feel they are adding value to their organization, to their community, and to the field of Public Works. They feel they are valued by their organization and as a member of the team. And finally they feel they have a unique opportunity to use data and technology to improve value in Public Works overall.
Two opportunities where millennials could make a difference to the field are not mentioned above and I would enjoy hearing feedback from jurisdictions that have been successful with these two opportunities. The first is using open source data to gain insight from the community through hackathons, local data science programs, and data meetup presentations. The Washington Metropolitan Area Transit Authority (WMATA) has a public API which frequently fuels the local Transportation Techies data meetup. Several apps for citizens have been developed through this group including prediction of train delays and arrivals.
The second opportunity, or challenge, is to capture the institutional knowledge held in the brains of older generations before they retire. We have grounds maintenance workers who know the exact inch our land ends and National Park Service land begins, but it is not captured on a map. We have sanitation workers who know every customer on the block, but the relationships are not yet as part of a community outreach program. Technology and apps won't do any good unless they hold the information built up over decades of service by our veteran employees.
Because of the crucial services that Public Works provides and the growth potential with technology, our sector can have a unique appeal to and provide unique opportunities for millennials. I look forward to being part of a generation of DPW workers that upholds and builds on the legacy of generations of Public Works employees that came before me.
---
MeghanMarie Fowler-Finn is a millennial performance analyst who focuses on finding and using data to make better decisions and to improve Public Works inefficiencies.
---
Supplemental Reading