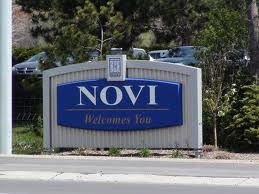 Our Take
We are excited to welcome our newest staff member, John McCarter. He was brought on board, after a long contentious salary negotiation, to serve as the Midwest ELGL project assistant. If John's name sounds familiar, you may have read about him in this piece – New Sensation with John McCarter, City of Novi (MI) and Oakland University MPA . If the name doesn't sound familiar and you have no idea who he is, we present to the following profile where John introduces you to John.
John on John
Good afternoon ELGL readers,
I am happy to be joining the ELGL Midwest team as the newest Project Assistant. I joined ELGL this past August after my boss, Novi City Manager Clay Pearson, forwarded me some ELGL information he got a friend, Bill Monahan. Being an MPA student, I make it a point to join any local government professional development organization that is free. After exploring ELGL webinars, newsletters and social media I was impressed by how the organization engages members from across the country (something most organizations fail to do) and most importantly provides worthwhile resources and information to members. When I learned of the Project Assistant position, I jumped at the chance to be a part of ELGL.
Education
I am currently enrolled in the MPA program at Oakland University, focusing on Local Government Management. I am in my second year and will be graduating (knock on wood) in April. Currently I am enrolled full time and working on my Master's Project, looking at the impact of zoning regulations on residential property values per acre in the City of Novi. This year at Oakland I was able to co-found Pure Michigan at Oakland University; a student organization aimed at retaining college graduates in Michigan, a huge problem facing the State. I graduated with my BS in Public Administration and a minor in English from Central Michigan University in the spring of 2011.
Professional Experience
I have had more internships than any person should; 5 to be exact. During my undergraduate I worked as an intern with the City of Saginaw's Department of Development on a reconciliation plan for their Fire Insurance Withholding Fund. After graduation, I worked with the City of Lapeer's Downtown Development Authority on community outreach efforts. After enrolling at OU I was able to get an internship with the City of Royal Oak, where I spearheaded the development of their Park and Recreation Five Year Master Plan. I currently work as an intern with the Michigan Economic Development Corporation (MEDC) as a member of their student executive board for the Pure Michigan Student Ambassador Program.
All of this has led me to my current position as a Management Analyst Graduate Intern with the City of Novi, where I have been able to get experience across departments ranging from Finance to Community Development to Economic Development. My internship here in Novi has been a great experience, bolstering my interests in local government by allowing me to work on interesting projects and encouraging me to travel and take part in a range of conferences and workshops. I'll remain in my current position until my graduation in April.
Not to brag, but I also have extensive experience mowing lawns for the City of Lapeer Parks Department. Remember Andy Samberg's character in Parks & Recreation? I was basically him every summer during my undergrad, although these days I'm a bit more of a Ben Wyatt.
Next Steps
I've been involved with city government in varying capacities since I was a freshman in high school. In my hometown of Lapeer my mom was the Downtown Development Authority Director and my dad was the Downtown Business Administration President (although their terms, thankfully, did not overlap). It wasn't until my junior year of college I came to the realization I wanted to go into local government; I haven't looked back since. In spite of mounting challenges facing local governments, there has always been an opportunity to make a real and lasting impact on our communities. I am especially interested in regional cooperation & planning, economic development, mass transit and sustainable development.
I look forward to jumping in to my new position with ELGL and, hopefully, sharing some educational and occasionally entertaining information with you all. As an intern, an MPA and a person, I'm always interested in learning new things about local government, among other things. Always feel free to drop me a line if you ever want to chat.
Take care,
John McCarter