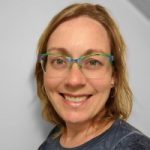 Jessica VanderKolk
City of Battle Creek, MI
Communications Manager
---
Solid, Outgoing, Exceptional
Jessica is dedicated to informing her community through the city's social media channels. Battle Creek has one of the best local government social media presences out there.
Jessica is a one-of-a-kind gem in local government and invaluable to the City of Battle Creek. She is passionate about her profession and public service.
I believe communications and messaging is at the heart of public service, now more than ever. No one understands that better than Jessica does. You see it in everything she touches. Whether its daily messaging, commission meetings, town halls, public meeting, or city fair. There is a component in Jessa in all of that. Which is an amazing reflection on Battle Creek.
Jessica challenges herself to develop professionally by putting herself out there in ways to advance her knowledge and understand best practices as well as volunteering in a variety of ways to serve and network with her peers.
The counsel she provides me as city manager is critical to my success as a leader and our city's success in serving our neighbors. Jessica understands the constant flow of information can be overwhelming to neighbors and staff, thus she works hard at answering and providing information in a variety of ways. She is also a valuable and contributing member of the city's senior staff.
The role of Communications Manager in municipal government is often thankless and behind the scenes. However Jessica does all she can to bring this critical work to light for a more informed city team and community. I dare so, no one does it better!
Jessica LITERALLY gives of herself to our city every day, and not just Monday through Friday. No different than Chris Traeger gave to Pawnee. I can think of no better recognition for her than being a 2021 Top 100 Local Government Influencer.
---
The 2021 Top 100 Influencers List is made possible by ELGL's partnership with CivicPlus.