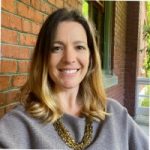 Ashley Graff
City of Gresham, OR
Assistant to the City Manager
---
Thoughtful, Innovative, Connector
Ashley is so much more than her job title of Assistant to the City Manager. She is the person in the organization who people turn to, share info with, bounce ideas off of and collaborate with because she is a fabulous listener, enjoys and is skilled at collaborating and problem-solving together, always has thoughts on how we could connect with someone else or another organization to make something we're doing stronger and brings innovation to the table in all we do.
She is the force behind innovative programs like Pathways to Employment and our public safety CTE program with our local school districts and she is leading our new Strategic Plan for the whole organization. She makes things happen in a way that everyone can get onboard and share in the success!
---
The 2021 Top 100 Influencers List is made possible by ELGL's partnership with CivicPlus.