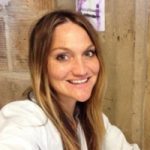 Kristen Camareno
Tarrant County, TX
Assistant County Administrator
---
Problem-solver, Task-master, Collaborator
Kristen has held a number of roles at Tarrant County over the years – from Mobility Coordinator to Interim Community Development Director and now she's an awesome Assistant County Administrator. In every single one of these roles, she's been a true collaborative, and supportive leader, bringing people closest to the problem together in order to solve it. Most importantly, she has continued to be kind and humble throughout, supporting her team, and fostering positive culture change along the way.
There is not a single problem that Kristen Camareno can't solve. Her collaborative spirit, enthusiasm, and grit continue to shine through, no matter the task at hand. Tarrant County is so lucky to have her!
---
The 2021 Top 100 Influencers List is made possible by ELGL's partnership with CivicPlus.