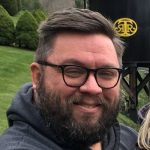 Jason Horton
Wake County, NC
Strategic Performance Director
---
Data-driven, Leader, Collaborative
Jason Horton is the Strategic Performance Director at Wake County, NC. Jason is a detail-oriented local government director with experience managing complex organizations and partnering with others to achieve desired outcomes. He has skills in Performance Management, Strategic Business Planning, Project Management, Data Analysis, Customer Satisfaction Research, and Budgeting/Finance. With Jason's support, Wake County is focusing on creating strategic alignment across departments that support the County Goals. Through this work, the County has been able to focus on the importance of data and making data driven decisions.
Jason is one of the nicest individuals you will ever meet.  He is so approachable, generous with his time, and is always willing to show his roadmap to his local government peers.
---
The 2021 Top 100 Influencers List is made possible by ELGL's partnership with CivicPlus.