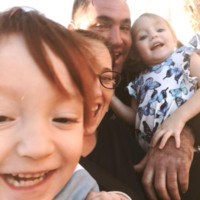 Erika Eddy
City of Albuquerque Dept. of Technology & Innovation, NM
Digital Content Coordinator
---
Eagle-eyed, Fierce, Unstoppable
Erika has been invaluable to the City of Albuquerque since starting in 2018. She has an uncanny ability to see through bureaucratic and logistical challenges that mire most municipal governments in order to come to a simple, straightforward solution that benefits our community. As a mother of three, Erika brings a family-focused perspective that has been missing in our organization.
She is a vital member of the One Albuquerque: Youth Connect initiative, focused on making it easy for parents to discover and register their kids in recreational and educational opportunities for their kids. Erika is also tireless advocate for low-income housing initiatives, all while overseeing a website of 6,000+ pages across 26 departments. We are so proud to work with Erika and cannot think of a better individual in Albuquerque who deserves recognition for her tireless efforts, careful attention to detail, and willingness to speak up for individuals who most need a voice. She absolutely plays an outsized role for her contributions to our community and embodies what a top influencer in local government is all about.
Erika doesn't just advocate for families and low-income households because it is the right thing to do, she has also lived experience in this area. She brings first-hand knowledge of the challenges facing our community to the table and uses it to advance solutions that actually make a difference. Erika might not be a traditional person for an award like this, but her combination of technical skills in managing a large and complex website, along with her unending focus on families and public housing, make her standout in any room.
---
The 2021 Top 100 Influencers List is made possible by ELGL's partnership with CivicPlus.