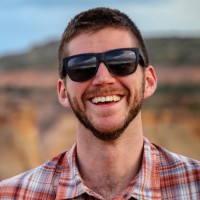 Greg LeBlanc
City of Grand Junction, CO
Sr. Asst. to the City Manager
---
Innovative, Humorous, Visionary
Simply put, Greg *gets* local government. He works hard to help his community and fellow government leaders understand complex issues. Greg has a way of using existing technology in innovative ways and leverages resources to deliver the best experience to the people he serves.
Greg has a passion for local government that permeates among his colleagues and drives them to perform to their highest ability. Greg leads by example – practicing what he preaches. His colleagues from partner agencies and across the state of Colorado look to Greg for advice on a wide range of topics.
Greg is an absolute hoot! It is a pleasure working with Greg and I hope to see him be recognized for the work that he does. We want to keep our nomination anonymous because we don't want Greg to ever find out who did it.
---
The 2021 Top 100 Influencers List is made possible by ELGL's partnership with CivicPlus.