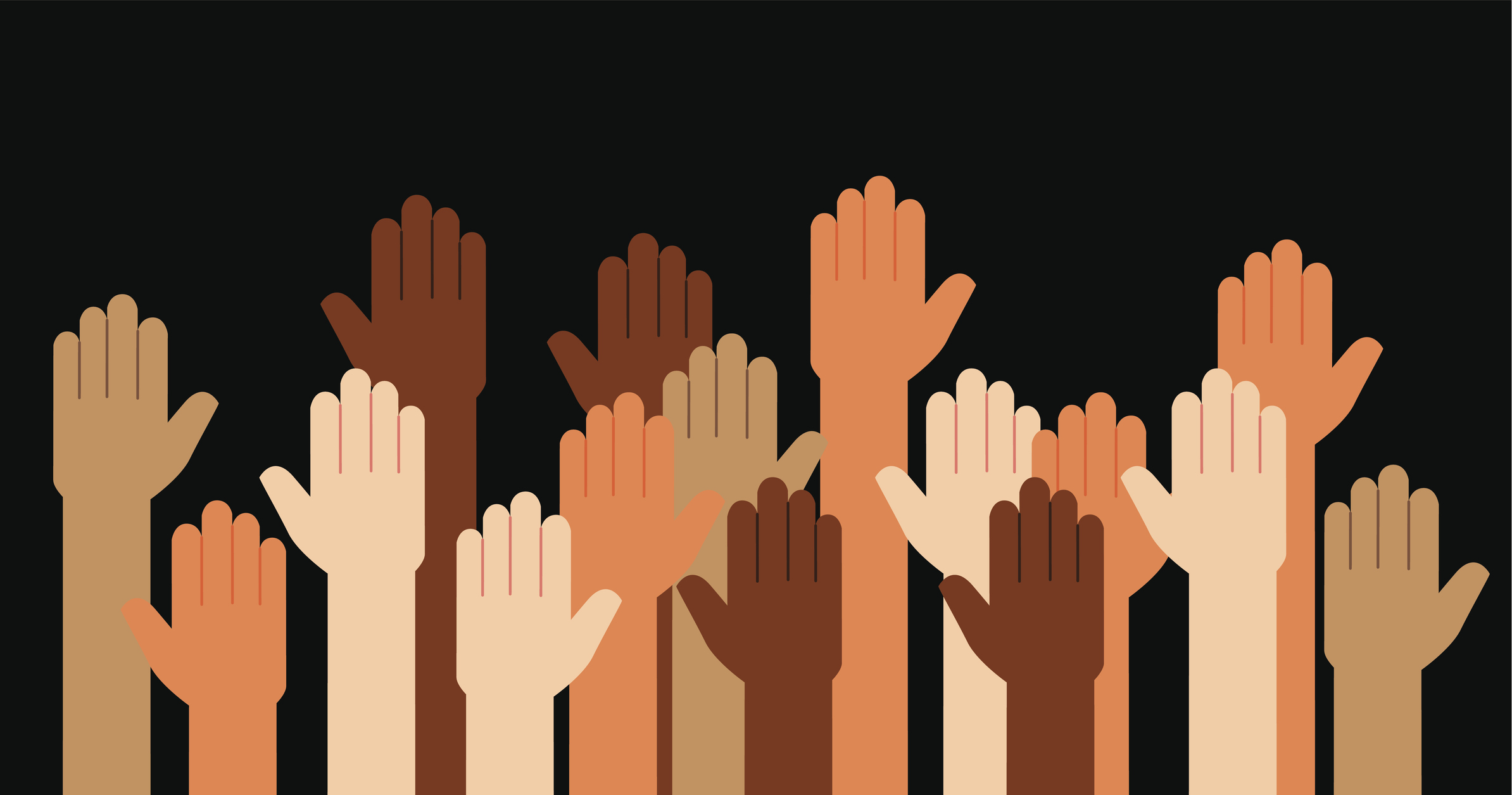 This article is written by Helen Lei, Management Analyst Fellow, City of Los Altos, California. She wrote this article as part of the Equity Ambassadors Cohort. You can find all the articles for this cohort here. 
---
In the past several months, it has been impossible to miss the news reports on the rapid spread of Covid-19 around the world. 
Countries have been making their best efforts to stop the spread of the coronavirus and protect their populations. In the hindsight of the hysteria of the initial onset of Covid-19, the media was not quick to report the racial inequalities of the disease. 
In April, reports began noting the high levels of Covid-19 cases within the Black and Brown communities, and African-Americans continue to be the hardest-hit demographic. Black Americans only make up 13.4% of the US population, but counties where the proportion of Black Americans are higher account for more than half of Covid-19 cases and nearly 60% of deaths.
In her article, COVID-19 Killing African Americans at Shocking Rates, journalist Elizabeth Hlavinka explains how it is not the color of their skin that is causing these health outcomes, but rather the circumstances that they are given. Hlavinka writes, "Many of these communities are located in poor areas with high housing density, limited access to education, and high unemployment rates. Low socioeconomic status is independently a risk factor for poorer health outcomes and is forcing some individuals residing in these communities out of their homes and into the workforce." 
Due to shortages of medical equipment, many healthcare facilities are forced to make hard decisions on rationing equipment to patients. These decisions are driven by physicians and medical professionals who must estimate the number of productive years of life each patient still has. Many of these practitioners are public servants themselves and understand that every human life is deserving of being saved. However the dilemma of these special circumstances come to light with the flood of sick patients and they must make the hard choice of who to use their resources on.
Momentum for change
Despite these tragic numbers and statistics, there is hope. Louisiana's Governor Edwards and Governor Whitmer from Michigan both created task forces to understand the underlying disparities that are causing these shocking trends in their respective states. The task forces will collect scientific data with help from colleges and universities, and are led by multidisciplinary committees to help provide a holistic view of the problem. These leaders come from diverse sectors such as healthcare, academia, government, and community leadership, and will provide insights into the social-economic issues that have plagued these historically Black and Brown communities.
On April 30, 2020, Senator and candidate in the Democratic Party's Presidential primary, Kamala Harris (D-California) introduced the COVID-19 Racial and Ethnic Disparities Task Force Act. If passed, the bill would establish a national task force to look into the racial and ethnic disparities that are affecting the health outcomes of Blacks, Latinos, Native Americans, and Asia-Pacific Americans. This taskforce will be led by members of the federal government, academia, and science fields. 
Harris' act enjoys support from business, professional, and civil rights groups. After the Covid-19 epidemic subsides, the task force will transition to investigating broader ethnic disparities in regards to infectious diseases. It ensures that the group's legacy and momentum will continue after the pandemic. 
I can't breathe
I started writing this piece in May, and on May 25th,  George Floyd became a household name around the world. Floyd was arrested and killed by police after using a counterfeit $20 bill at a grocery store. Unfortunately, Floyd became one of the statistics Hlavinka mentioned in her article. Floyd was 46 years old, grew up in the housing projects of Houston, recently lost his job due to the pandemic, and had previous run-ins with the law. 
Bystanders recorded the death of Floyd and broadcasted the chilling 8 minute and 46-second clip onto social media. Viewers can clearly hear bystanders screaming "let him go," when one of the police officers, Derek Chauvin, placed his knee on Floyd's neck, blocking Floyd's airway. In the video, Floyd is telling Chauvin and the other surrounding officers," I can't breathe", and started to plea for his mother before he became unresponsive. 
"I can't breathe," were also the infamous last words of Eric Garner, another Black man, who was also killed by police in 2014 for selling untaxed cigarettes. These words have become the motto of the Black Lives Matter protests that swept across the United States and soon , the world, demanding justice for these individuals, police reform, and equity for all.  Even though these men were not perfect, they did not deserve death because of the petty crimes they were committing. These clips sparked outrage and combined with other racialized incidents that emerged, initiating protests across the globe.
Will this be a missed opportunity or a paradigm shift?
As a public servant, during the last few weeks, I have been listening to all viewpoints on the current situation.  I reflected on how governments can create or change systems to address and correct systemic inequalities in our society. 
Governments can ensure all citizens and residents are safe by rebuilding their residents' trust in the local police. I understand how these problems are multifaceted and would require years if not decades to reform, but in this moment when the world is watching, it would be a missed opportunity if we did not stand up and start pushing for reform. 
As a public servant, I see a lot of opportunities for reform in government. As someone who has worked in government and with the public sector for the last 9 years, I see a lot of potential in governments enacting the social reforms that are sought after by many individuals today. 
I see the government as a way to fill in the equity gaps of society and economics. The government's job is to act as a safety net for the vulnerable in society. Senator Harris, Governor Edwards, and Governor Whitmor are all examples of how elected officials have started to use their platforms to help bring attention to increasing disparities among people of color. They all introduced policies to correct and rectify inequalities in the healthcare system. However, as we see through the current political climate, more is needed to be done to ensure that all children despite their race are able to grow up with the same privileges and opportunities. 
We need to ensure that Black and Brown lives are given the same dignity and respect as White lives, Asian lives, and all other lives. To ensure that we all get out of this Covid-19 situation safely and in good health, it is important society looks into the deeply embedded injustices that make certain demographics more susceptible to Covid-19 — and inequality as a whole. It is only with these insights, that we'll be able to ensure health and wealth for our nation.