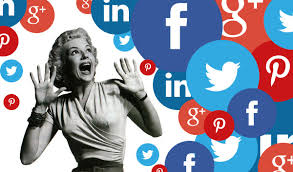 Twitter! Facebook! SnapChat! Pinterest! Instagram! Does any of it make a difference? This report seems to indicate that social media has a growing influence on the public discourse.
Social media has clearly changed how we receive and engage with information. But many complex questions remain about exactly what role it plays in shaping public discourse – and its real impact on our perceptions of everything from electoral politics to policy debates.
What is the real impact of our growing use of social media on our collective perceptions of current events?
At its core, this question forms the basis of the topics explored in our latest report: Social Media's Influence on Public Discourse in the Pacific Northwest.