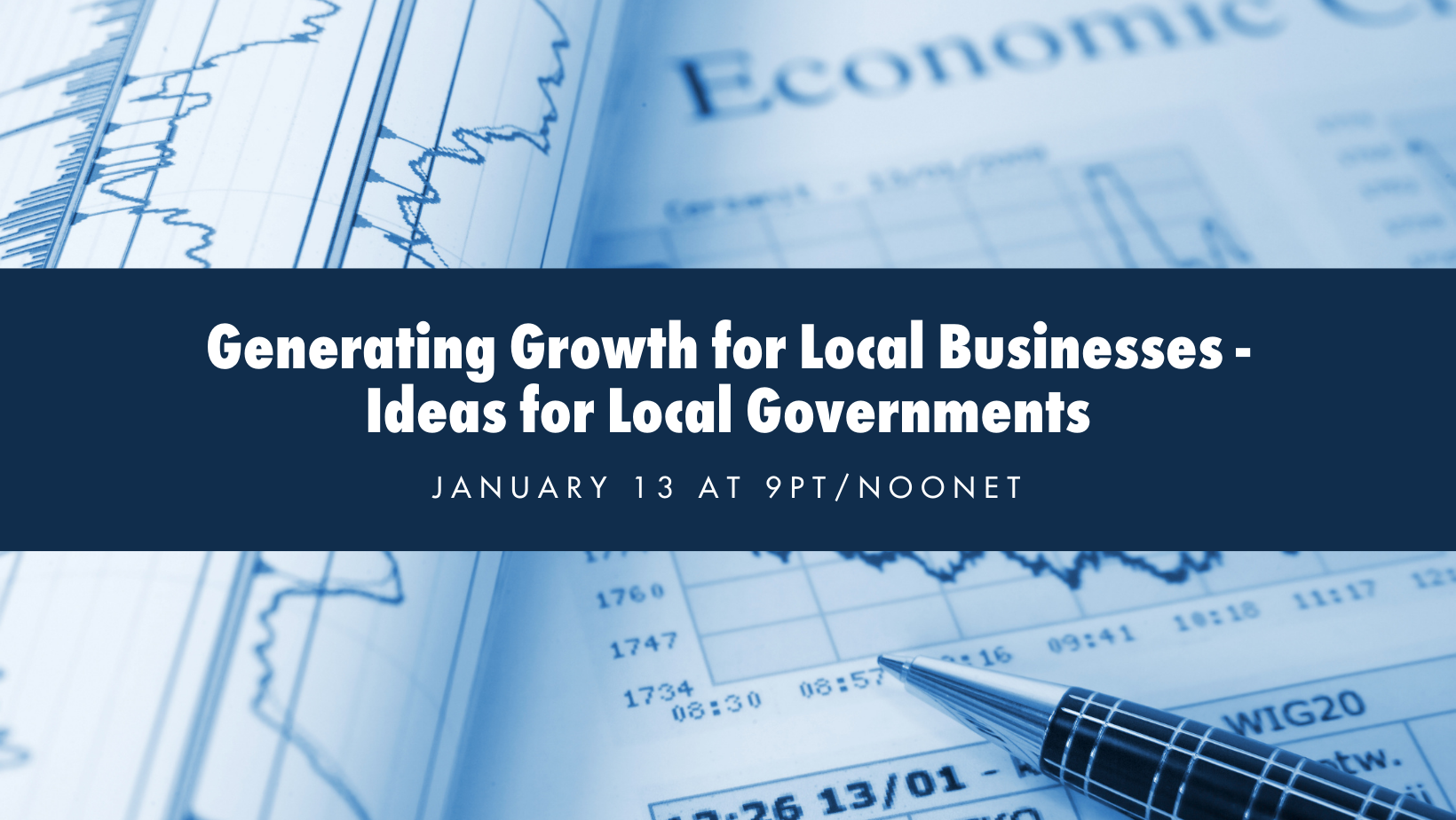 This webinar originally aired on January 13, 2021.
---
About the webinar:
The session will focus on implementing outside-of-the-box techniques to generate growth for local businesses and boost local economies; with an emphasis on specific ways for community members and city officials to measure and project economic growth.
Governments face an immense challenge when making decisions without economic data, and in this webinar we will explore new ways to use economic data in the decision-making process and measure a city's economic growth.
This highly practical webinar will feature economic data from the State of Michigan, as well as applications for local governments nationwide.
---
Slide decks:
---
Webinar recording: