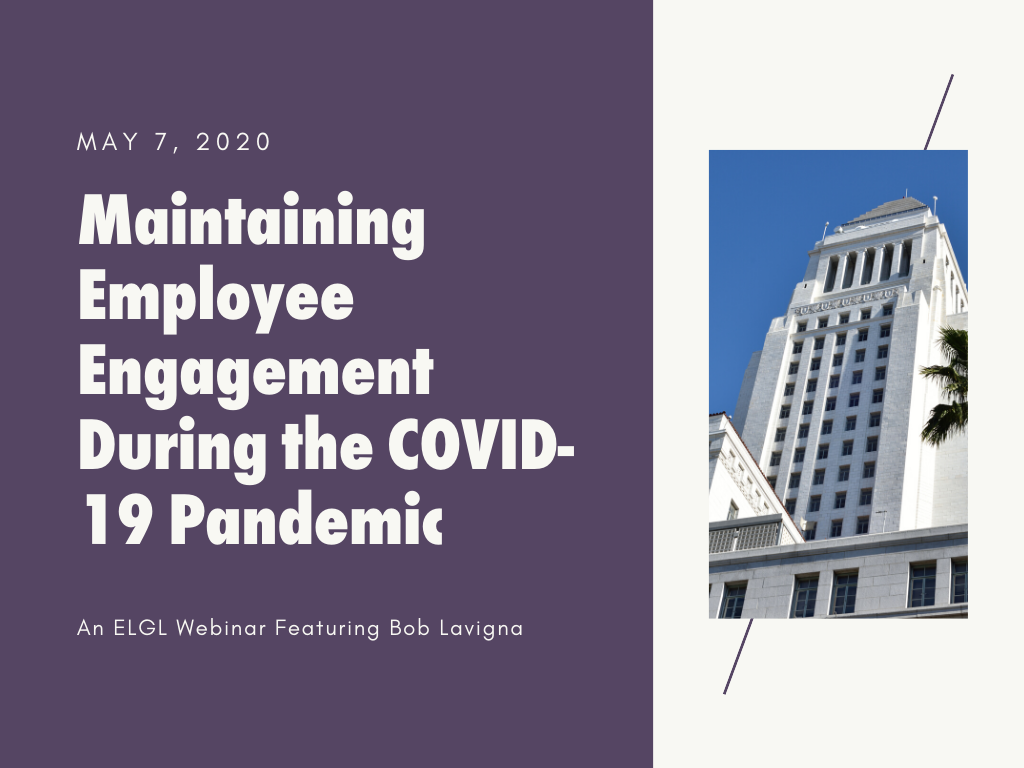 This webinar occurred on May 7, 2020.
About the webinar:
As a result of COVID-19, millions of employees, including in government, are now working from home full time. While many may view this surge in remote working as a short-term response to a national emergency, it is likely more than that. When this crisis subsides, some employees will gladly return to their offices, work sites and colleagues. But many will want to continue working from home, at least part-time.
Therefore, COVID-19 has fast tracked the trend toward working remotely. As a result, government needs to prepare for an upsurge in the number of employees who want to permanently work from home.
One challenge in managing a remote workforce is how to keep employees engaged when they're not physically at their work sites. This is critical not just because more employees are working from home, but also because the level of engagement is already low, including in government.
In this webinar, occurring during Public Service Recognition Week, you will learn what influences employee engagement, and how to focus on these drivers to maintain the engagement both  of employees working remotely – as well as employees who must continue to report to their work locations.
Watch the video: