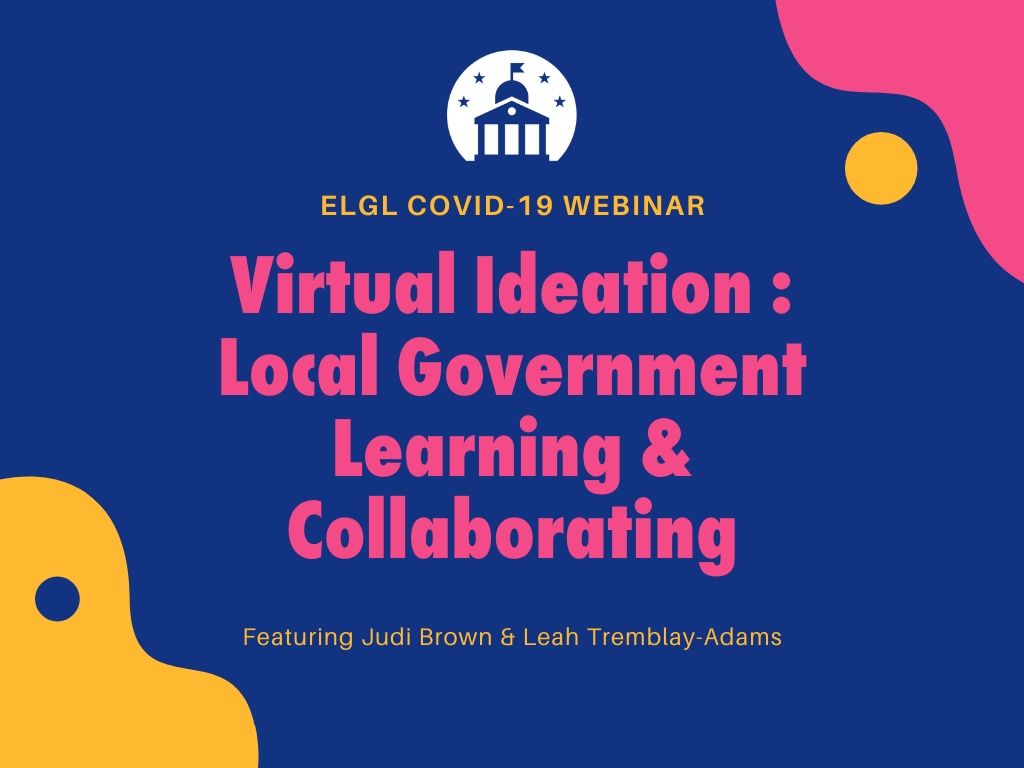 This webinar aired live on April 15, 2020. Watch the video and download the resources from the webinar below.
The COVID-19 response swiftly changed the way local governments operate. From virtual EOCs, to Zoom council meetings, to remote access to work, organizations are finding new ways to provide services and share information.
The virtual ideation session was moderated by Judi Brown from CivicMakers. We'll discuss the new ways local governments are learning and collaborating, talk about the options available if your organization has not yet made these changes, and think about the best ways to learn and work together, now and after COVID-19.
Watch the video: