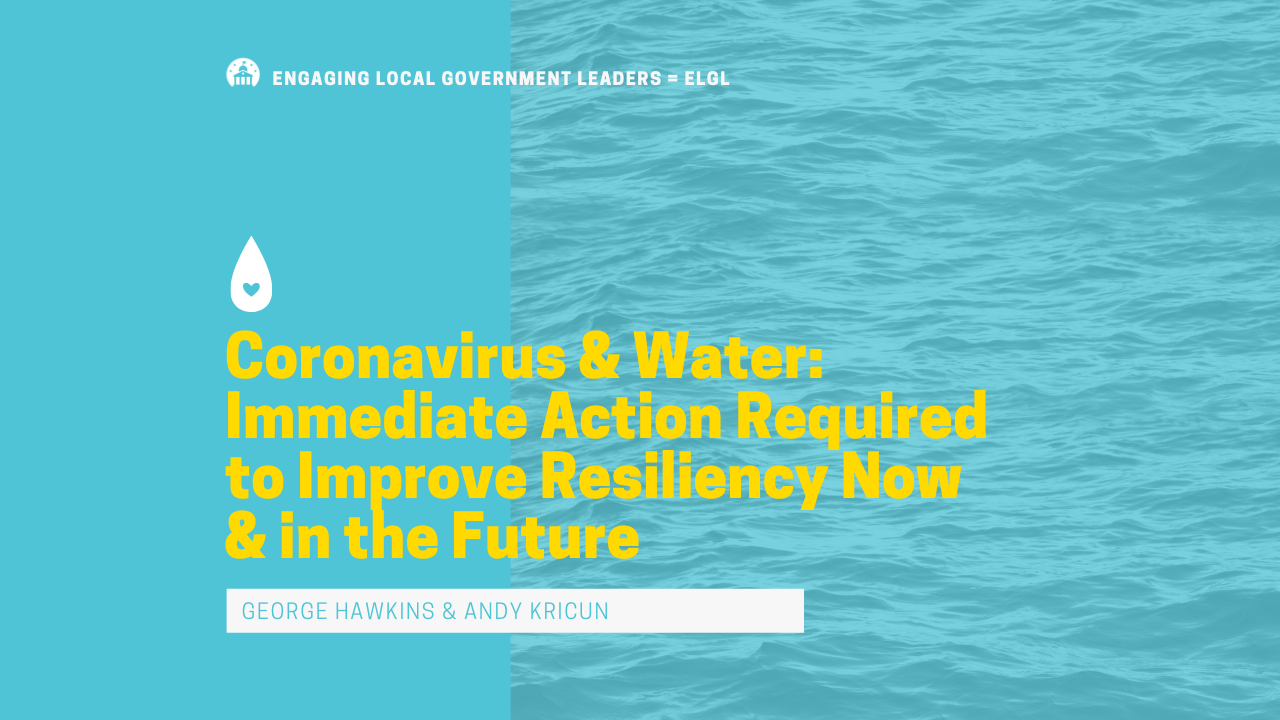 On Tuesday, March 24, 2020, George Hawkins and Andy Kricun joined ELGL for a webinar on water systems and COVID-19. Watch the video below, and also below please find follow-up materials from George and Andy's presentation. 
---
Read George and Andy's blog post titled "Coronavirus & Water: Immediate Action Required to Improve Resiliency Now & in the Future"
---
Video:
---
Follow-Up Resources:
Do Wastewater Workers Need to Take Special Precautions?
Based on new OSHA guidance (as of Feb. 11, 2020), no.
Wastewater treatment and collection system workers are commonly exposed to untreated wastewater that contains disease-causing organisms that could result in an infection. While the risk of infection may increase during some outbreaks, thus requiring additional protective measures for workers, this is not the case for 2019-nCoV.
WRRF operations should ensure workers follow routine practices to prevent exposure to wastewater, including using the engineering and administrative controls, safe work practices, and PPE normally required for work tasks when handling untreated wastewater.
•••
On March 3, 2020, the World Health Organization released a technical brief to supplement existing IPC documents by referring to and summarizing WHO guidance on water, sanitation and health care waste which is relevant for viruses (including coronaviruses). This Technical Brief is written in particular for water and sanitation practitioners and providers.