Rick Osborn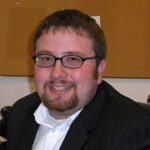 Founder, Osborn Communications &
Communications Director at Oregon Senate Majority Office
---
Favorite song from 2018:
Simple, by Florida Georgia Line
Favorite book from 2018:
Fire and Fury (I'm a bit of a political junkie)
Proudest work accomplishment in 2018:
I think relaunching Osborn Communications, LLC, is my proudest accomplishment this year. It means I'm ready to get my future ambitions back on track for owning my own public affairs firm and serving great clients, helping them accomplish their goals!
New Year's Resolution(s) for 2019:
To be even more tenacious and work smarter than ever before.
Prediction(s) for 2019:
All I can say right now is I'm expecting a wild ride!
What question(s) should we ask on the next new member questionnaire?:
What are the best ways we can help enhance your career opportunities and skills?