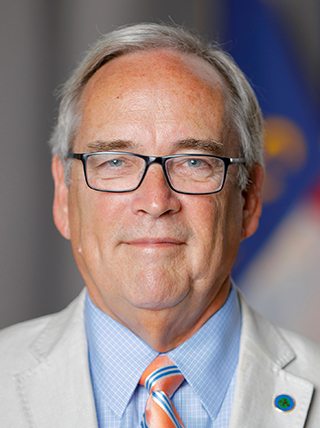 This is a blog series about "Leading Culture" by Rae Buckley and Lindsey Bineau, with the expertise of retired Chapel Hill, NC Town Manager, Roger Stancil. Read all installments as they're published online here. Today's introduction post is by Rae Buckley.
---
As a former union organizer I would not have wanted a career in local government management if it weren't for Roger Stancil's approach to leadership.
Working for Roger, I not only received permission to challenge the status quo, I felt encouragement to do so.  And while many leaders are praised for making quick decisions and issuing clear direction, I thrived in an environment where he asked his leaders to share that responsibility with him.
Working with Roger was truly fun in the way he defined it:  when I came to work I understood how my work helped to achieve our mission; I believed I could influence how we did our work; and I knew that I would be respected for who I am.
When Roger came to Chapel Hill, he was charged by the Council to change the culture of our organization.  This allowed him to focus on a passion he has for organizational development and tap a network of outstanding practitioners around North Carolina who could help him.
With employees taking the lead through task forces and committees, we created organizational values, business systems and personnel policies that rewired our culture with currents of curiosity, collaboration and compassion.
Roger agreed to talk to us about leading culture on a sunny afternoon in June over a couple of beers and snacks under a Carolina blue sky.  At that point he was about four weeks away from retirement.
Our Manager's Office Intern, Lindsey Bineau, provided an academic framework to work from and the conversation bounced around many points along his 45 year career.  It was a fun conversation and Lindsey and I hope you have fun reading our takeaways from it.
---
New installments posted weekly here.