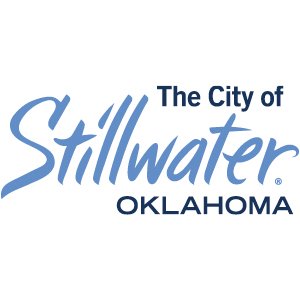 Are there too many public information officers (PIOs)?  Sherry Fletcher, Director of Marketing and Public Relations, City of Stillwater, Meagan Kascsak, Communications Coordinator, City of Stillwater, and Jasmine Sievert, TV/Video Specialist, City of Stillwater share their perspective. 
---
Are there too many public information officers?  For local government, we think PIOs are spread too thin and wear too many hats.
We are the web editors, videographers, photographers, speechwriters, engagement coordinators, brand-compliant officers, content managers, social media professionals, event planners, presentation coaches, writers, editors, proof-readers, graphic designers, and much more. However, being responsive to the media and transparent to the public is an important part of our jobs.
Instead of there being too many PIOs, we think there are too few journalists. In fact, a recent article in PR Daily found that there are six PR professionals for every journalist in the United States, and newsroom employment has declined by 23 percent since 2008.

Who is covering local government news in small rural communities? Many newspapers are shutting their doors, placing the task of circulating community news on municipalities or with the help of citizen journalists, column writers and community bloggers who may or may not have a firm grasp of journalistic standards. It's now up to readers to understand the difference between a vetted news story and an opinion column.
As PIOs for local government in a small community, we write all media releases wearing our journalist hat. We ask the hard questions. We address difficult topics. We attribute all opinions.

We do this because there are too few journalists covering important issues.
It's our duty to make sure the public understands what is happening in their government and with their tax dollars. This means working hand-in-hand with journalists—not in opposition.
Our organization's HR handbook says to refer all media questions to the PIO. By asking the journalist to start at the PIO doesn't mean he or she will get different or lesser information. Instead, it means we will make sure you get the correct information or we'll set up an interview with the correct person—quickly.
We serve as the PIOs for a college town, which means every semester new journalism students begin calling assorted city employees for stories, quotes, statistics, documents, etc. This can create a lot of frustration. Just because a student journalist calls the "Transportation Department" does not mean that the administrative assistant knows why the traffic lights at a particular intersection are being repaired. (That's actually another department's assignment. If they had just reached out to the PIO first…)
Eventually, the student journalists end up in our office where they often say their professors tell them not to talk to the PIO for these assignments. Who do they think they will be dealing with when they go to work as journalists? How do they learn about relationship building? A PIO can be a great resource for journalists.
The SPJ article also talks about PIOs making it difficult for journalists to talk to staff and how "when you talk with people who are under the oversight of a PIO, you get a massively different story than when you are free to talk to a source without that supervision."
We say the swiftness and viral-ness of news stories and videos now demand that PIOs make sure staff members are trained before they talk to the media.
Media training does not mean staff members are trained to hide information. On the contrary, media training ensures that each staff member has the skills to communicate clearly and transparently. 
Off the cuff does not work in today's online environment. Once bad information or unclear messages are in the public realm it is hard, if not impossible to correct it. We think the last thing a journalist or a PIO wants is wrong information being passed along as fact.
In addition to sharing information, PIOs now have to gather feedback and respond directly to the public—often in real time.
Americans are no longer passive news consumers. They pick and choose the news they want to consume. They pick and choose news or opinion reporting. They pick and choose the format or platform. They pick and choose when and where they want their news. They pick and choose if they want to join the conversation.
The days of the traditional press conference are all but over. More and more people are turning to social media and apps to get their news–even journalists are using Facebook and Twitter to find news stories and conduct interviews. Why shouldn't PIOs go to where the people are, too?
But that doesn't mean we can't work together to come up with a new model for the present day and beyond.
Perhaps we can start by acknowledging that both journalists and PIOs want what is best for the citizens, and we're both here to serve them and be transparent about how their tax dollars are being spent to improve their quality of life.
Times are changing; media lines are blurring; but PIOs being open and transparent with journalists and the public has not changed. 
---
References
PR Daily – Report: PR pros outnumber journalists by a 6-to-1 ratio
SPJ – SPJ research suggests that a surge in PIOs negatively impacts journalism
---
Role of the PIO Series
Role of the PIO: Aren't There Two Sides to Every Story?
Transparency & Storytelling Are More Important Now Than Ever Before