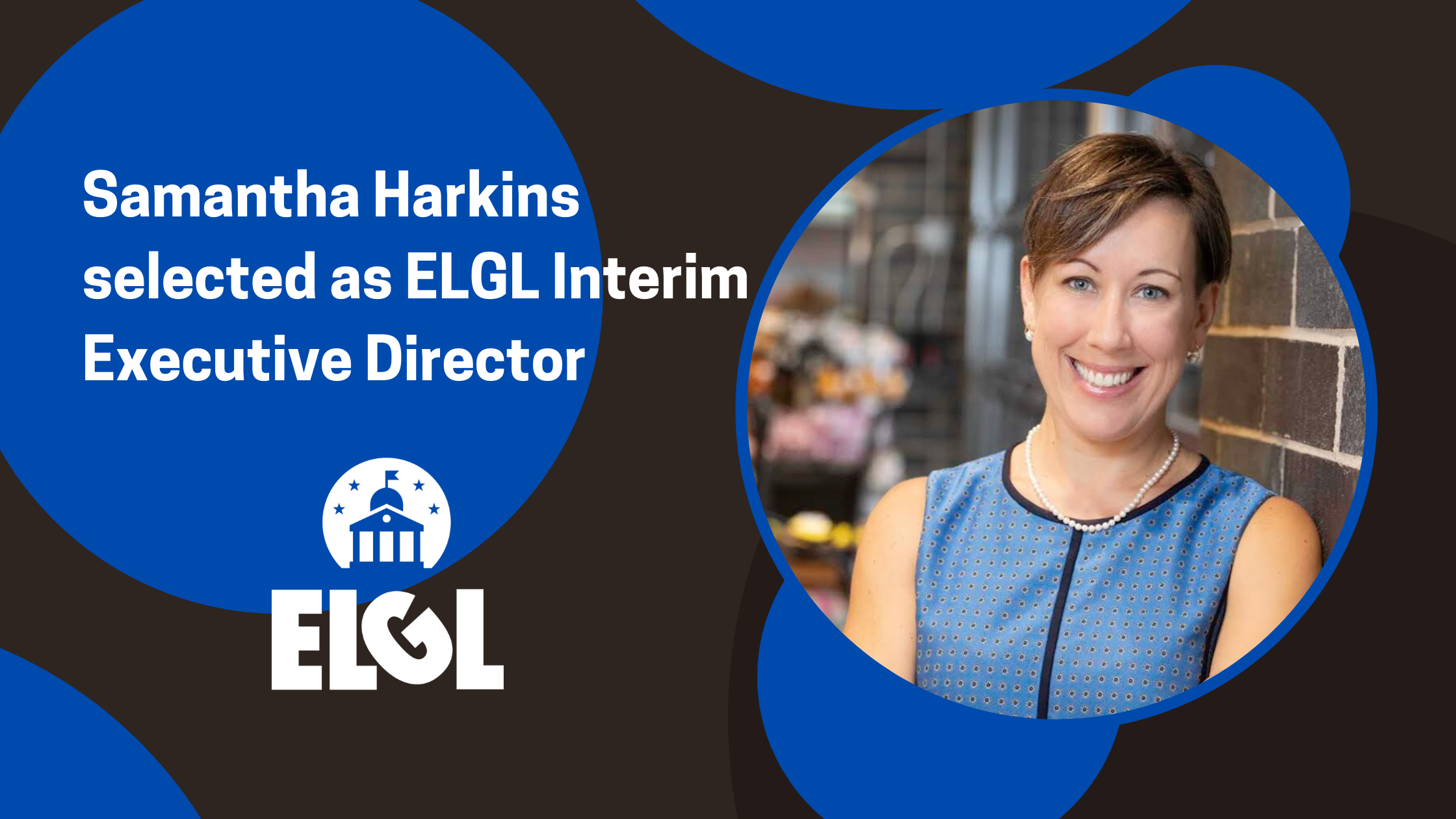 The ELGL Board of Directors unanimously selected Samantha Harkins to serve as Interim Executive Director with a start date of June 20, 2022. Samantha served on the ELGL Board of Directors from 2019 to 2021, served as Deputy Mayor of the City of Lansing, MI, and is currently the Founder and CEO of Hundred Place. Her passion and knowledge of ELGL will be key as the organization transitions Executive Directors.
"I am so excited to be serving as Interim Executive Director," said Samantha Harkins. "ELGL is in such a strong place and plays a key role for local government professionals across the country. It is an honor to be able to serve this organization."
Samantha will manage the day-to-day operations of ELGL while the Board of Directors conducts a recruitment process for a permanent Executive Director. The Board will be conducting a nationwide search for a new Executive Director, applications will be accepted during the month of July with the intention to fill the position before #ELGL22 in October.
"We are so excited that Samantha agreed to help ELGL during this time of transition," said Maggie Jones, Vice Chair of the Board of Directors. "She has been an active member and has experience running an organization like ELGL from her time as President of the Michigan Municipal League."
Samantha, along with the ELGL Board of Directors, will serve as a point of contact for ELGL members and assist with planning for the annual conference in Phoenix.
"We're in good hands with Samantha," said Ben Kittelson, Chair of the Board of Directors. "She isn't just a long time member, she is also familiar with what it takes to run ELGL from her time on the Board of Directors and her experience will be super helpful as we recruit a permanent Executive Director."
###
Bio: Samantha Harkins, Interim Executive Director
Samantha Harkins was selected to serve as Interim Executive Director by the ELGL Board of Directors on June 10, 2022 with a start date of June 20, 2022. She served on the ELGL Board of Directors from 2019 to 2021. Samantha is the Founder and CEO at Hundred Place Consulting and previously she served as the Deputy Mayor of Lansing, Michigan. Her entire career has been in local government: as the Executive Assistant to the Mayor of Norfolk, Virginia; as a local government policy advisor for the Michigan House of Representatives; as lead lobbyist for the Michigan Municipal League and then President of the MML Foundation, and as VP of Government Relations at Munetrix (a municipal performance metric software company). She received her B.A. and J.D. from West Virginia University and bleeds old gold and blue. She lives in a renovated 1884 Victorian in Downtown Lansing with her husband, son, 100-pound Portuguese Water Dog/Poodle mix and two cats. She's an avid runner, reader and writer. She loves food and cocktails (gin in the summer, bourbon in the winter and wine year round.)