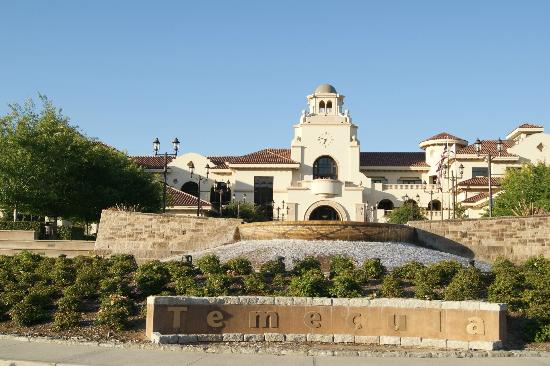 The City of Temecula, CA shared their virtual public meeting process notes and notice for other local governments to replicate and use.
---
City of Temecula Community Development Virtual Public Meeting Process and FAQ 
Setup of Public Meeting 
Lynn will coordinate with IT on details of the public meeting 

IT will create Zoom webinar and send a link to participants (see below for more details) 

Agenda items will be posted in spreadsheet located in the Virtual Public Meeting Folder

The spreadsheet will only include public hearing items o If we expect a consent calendar item to get pulled, we will add to the spreadsheet
Lynn will prepare scripts for chairperson and save to the Virtual Public Meeting folder. Feel free to review to get a feel of the meeting. 

If requested, Lynn will coordinate with IT to set up a practice Zoom meeting 

The public link will be included in the agenda and on the website 

Have no fear, IT will assist for ALL virtual public meetings 

City Council meetings will be shown live online and on TV. Video of CC will be available after the meeting on YouTube and our website. 

All other commissions and boards will be shown live online only. Audio only for those meetings will be available after the meeting. 
Notices of Public Hearings 
Samples included in Virtual Public Meeting Folder for PC and CC 

Includes new language regarding the virtual public meeting, public comments 

Allow extra time for the City Clerk's office to review language 
Pace of the Meeting 
Panelists will have access to the Zoom webinar thirty minutes prior to the start of the meeting. Please arrive 10 – 15 minutes early so that we can troubleshoot any issues you might be having. 

Audience members (aka the public) will gain access to the meeting once it goes live. 

The meeting will not be live until the official start time. IT will start the meeting at the correct time. 

When the chairperson is ready, Lynn will let everyone know that we are about to start the meeting in 5 minutes, 1 minute, 30 seconds, etc. Lynn will countdown right before we go live so that everyone can prepare accordingly. 

If we do not immediately have quorum at the start of the meeting, Lynn will announce to the audience that we are waiting a few more minutes for the rest of the Board/Commission to arrive. 
Panelists 
Staff members will enter in email address, cell phone, and presentation information for panelists into Virtual Public Meeting spreadsheet prior to the meeting 

Only panelists will have ability to share screen or speak. This includes staff, consultants, commissioners, etc. 

Each panelist will receive a personal link for the meeting from IT. Do not share it! Sharing your link will prevent you from being able to login. It is unique to each person. 

Check your junk email to make sure the link does not land there. 

Like a typical Zoom meeting, panelists will have the ability to speak at any time. To prevent talking over someone, mute yourself upon entering. 

If you have an applicant that plans on speaking during the public hearing, please ask them to provide a written statement ahead of time. If technical difficulties prevent them from participating, Lynn can read the statement into the record at the appropriate time. 

When the Commission/Board/Council is not discussing the panelist/applicant's item, stop sharing video. IT has the ability to hide people who are not sharing video. This puts the focus on the Council/Board/Commission and the item at hand. 

When applicants enter the meeting, they should make sure their name accurately reflects who they are. 
Presentations 
Prior to the meeting, save your presentation in Virtual Public Meeting folder in the Planning Drive so that multiple people have access to it in case of an emergency 

Save your presentation to a thumb drive 

Practice your presentation prior to meeting – you can set up a zoom meeting with your own free account to practice with someone. 

If you have the ability, print out your presentation and have it in front of you. This also gives you a backup option if something happens to your computer. 

Don't use fancy graphics, transitions, or sounds 

Wait for the Chair (or Mayor) to ask for a staff report before sharing your screen and starting your report 

If you forget to share your screen, IT will ask you for permission to share your screen. 

Have your presentation open in PPT so that when you share your screen, the audience will not see a somewhat jarring movement of opening up your presentation. 

Often the gallery view can impede your own view of your screen. Minimize the gallery view of the participants to allow better viewing while you are speaking. 

When you begin your presentation, you may want to remind participants to also minimize the gallery view on their own screen so they can see your presentation better. 

Keeping in mind that not all viewers will do this, you may want to place text on the left hand side of the screen as opposed to the right hand side 

Sometimes PPT will not advance the slides using the arrow keys on your keyboard. In this case, if you hover over the bottom left hand corner of your presentation, you will notice arrows that you can click on to advance your slides 

If you use annotation or draw on a document, you must clear the annotation before moving to the next slide 
Public Comments 
We must receive public comments in writing prior to the close of the agenda item. We will accept them via email or snail mail. 

Lynn will be monitoring her email during the meeting to see if any additional public comments come in. 

Before the public comments section, Lynn will read specific language regarding public comments, COVID-19, the Brown Act, and the Governor's Order 

Lynn will receive/coordinate all public comments for virtual meetings in Comm Dev. 

Lynn will read public comments during the public meeting for the record and will provide them to the project manager for official file. 

If you receive any comments for the record prior to the public meeting, please forward them to Lynn. 

We will monitor any of the mail in quarantine for public comments. 
Lighting, Colors, Background 
If possible, have natural light in front of you 

Close shades and blinds behind you. Too much backlighting blocks you out 

Natural colors behind you are best 

Don't wear a busy pattern 

Be aware that the public can see your background! Clean up your space prior to meeting 
Outside Noises 
Put yourself on mute immediately when entering into a meeting 

Turn off all sound notifications on your phone and your computer 

Turn the volume of your computer down. If it is too high, your microphone will pick it the sound of your voice, and produce feedback 

Don't wear noisy clothing or accessories 

Don't eat 

Use headphones if necessary 

Shut the door to your office 

Tell the rest of the household you are going to be in a public meeting. Put a sign on the door. 

IT will mute you if you are making too much noise. 
Other Tips 
You cannot run Zoom in your virtual machine. Save your presentation on your computer or thumb drive. You can login to City email from any computer at mail.temeculaca.gov. There is no need to forward it to your personal email address. (remember – it could be subject to public records requests) 

Speak slowly and clearly. The pace of the meeting should be a little bit slower than normal. It might feel awkward and a little more formal. 

Close all your tabs prior to joining the meeting.

The audience can see what tabs you have open
It is distracting
Wait to be called upon before starting your presentation 

Look at the camera, not at yourself. If you must look at yourself – put your image as close to the camera as possible. =) 

Back up the camera a bit so people can see a bit of your upper torso and hands. This helps people see your hand gestures and will help you convey your message more effectively. 

Remember our dress code comes into play during public meetings. 

Keep your laptop plugged in the entire time. Zoom takes up a lot of battery power. 

Write out or print out the call in information for the meeting. If you lose power to your computer, you can always call in over the phone.

Pro tip: you should also put this information in the notes section of the calendar invite.

Have patience and grace with yourself and others!
Zoom Bombing 
Unlike our other Zoom meetings, public meetings are in a webinar format. 

Audience will not have ability to share screen or talk. 

This format should minimize zoom bombing. 
Problem: I am presenting and no one can see my screen. 
Did you connect through your virtual machine? If yes, your virtual machine cannot support Zoom. Please log off and login through your computer. 

Did you enable your video? 

Did you ask the host if they enabled your video? Or if they enabled you to share your screen? 
Problem: What to do if you lose internet 
Text your supervisor and/or other managers ASAP to let them know what happened 

If it is not resolved in a couple of minutes, your supervisor will resume the presentation for you until