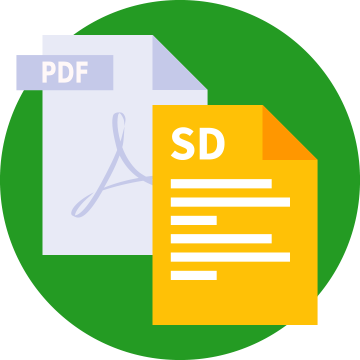 ELGL continues to profile companies playing in the local government sandbox. We were introduced to Seamless Docs on Twitter and decided that you need to learned more about their impact on the local government arena. SeamlessDocs wants you to a government where forms are a pleasure.
Background Check
SeamlessDocs (Facebook, Twitter, YouTube) specializes in working with governments to convert all their PDFs and forms into fillable, smart and secure online versions that can be completed and eSigned from any device. Their tools allow you to easily automate processes once the forms are submitted. With a couple of clicks you can incorporate requesting attachments, payments, approval flow and more.
In this case study with the City of Los Angeles, CA, you can learn more about how SeamlessDocs can benefit your organization.
Lightning Round
Tyler Wallace
Government Development Specialist
Last concert: Global Citizen Festival.
Book that you're reading: SMB Guide to Government Procurement.  Its a thriller!
iPod's Recently Played list: Phoenix Station on Pandora.
Last movie: Imitation Game.
What's one piece of advice that you wish you had taken? Focus.  Initially we were trying to be all things to all people (users).  I wish we had decided on our government focus earlier!  But now, we are laser focused on being the absolute best solution provider for government forms.
What are you afraid of? Fear itself.
Your hometown? What is it best known for? Cresskill, NJ.  Best known for Taylor Ham, Egg and Cheese from Cresskill Bagels.
The Details
Why SeamlessDocs? Why was it started? How did it evolve?
SeamlessDocs didn't initially set out to be the leader in the government forms process. Our founder, Jonathon Ende, actually ran an outsourced paralegal processing center that had to deal with paper inefficiencies on a daily basis.  Everything else seemed to be going to the cloud but paper processing was still reliant on clipboards and fax machines.  He knew there had to be a better way to solve the problem.
With the help of his cofounder, Chachi Camejo, the two set out to build a smarter PDF.   At first they started working with small businesses solving their simple form problems but the SeamlessDocs platform had so much more potential.  They received a lot of interest from large Enterprise organizations but after working with their first government, they knew they had found their calling.  No industry needed the SeamlessDocs solution more, and they quickly became passionate about helping governments modernize and innovate.
From that point on, SeamlessDocs has been continuing to grow.  It has officially launched its SeamlessGov Solution to focus solely on governments. Most people think of government forms and cringe, but to SeamlessGov it is an opportunity to enhance resident satisfaction, efficiently and securely gather important data.  With a more efficient government, think of the potential that it can give back.  We will come to rethink about how citizens interact with government; SeamlessDocs is excited to be part of that movement.
In three bullet points, describe how SeamlessDocs can help local governments.

We improve the citizen experience, and save municipalities time and money by converting their existing PDFs into cloud versions that can be filled out online eliminating any downloading, faxing, scanning, mailing, or personally handing in forms.
We solve open government and green initiatives by eliminating paper and turning municipalities in to 24/7 town halls.
Government employees have better things to do than processing forms. We want your forms to work for you and not the other way around. Our platform eliminates any type of data entry and manual processing by pulling data and integrating with our database or an existing databases.
What are three things about SeamlessDocs that we wouldn't know from your website?
Jonathon preaches a culture of Questions. We are constantly asking questions to better SeamlessDocs and our clients. They have access to an account manager that is dedicated to making sure their questions can be answered at all times. We are drivers for success in their organization and we believe any type of success starts with a question.
There's no "i" in SeamlessDocs. There's a 99% chance that before you partner with SeamlessDocs, you will speak with some of our enthusiastic employees. They love what they do and it shows in our product and our service.
The office has an extreme passion for ping pong. If someone is not at their desk, they are probably in a competitive best of 3 ping pong game.
Name a few of your local government clients.
Here's a few of the different sized clients that we work with:
Los Angeles, CA

San Juan, TX

Atlanta, GA

Jersey City, NJ
How do I know if my organization can benefit from SeamlessDocs?
SeamlessDocs can help any organization that thinks their forms and paperwork processes are inefficient, costly and a waste of time.  Whether you have one form problem or 1000's of PDFs you need to bring online; SeamlessDocs has a solution for you.
From your experience, how would you describe the willingness (or unwillingness) of local government to embrace new applications?

We are living in a new age of government where they are passionate and willing to innovate, but they sometimes don't know where to look, or don't completely understand the technology they want to use. It is a learning process for both sides. But we are so excited with the progress we've made and are expecting a lot of different big and small partnerships in 2015.
Talk about the most common challenges to implementation.
Being that our platform is capable of integrating with any other type of system (i.e. database, payments service, etc.), some vendors need convincing that we are a complement to their service and we are actually creating more business for them.
Supplemental Reading