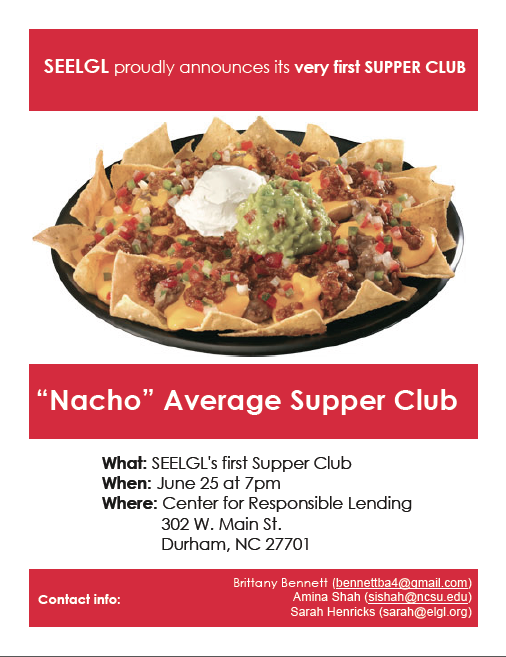 THE Supper Club arrives in North Carolina. Our goal is simple. ELGL has grown to more than 1,000 members but we are committed to maintaining an intimate feel. 
THE Supper Club events are informal opportunities for you to expand your network which we hope will increase the likelihood of you remaining in local government. There is no formal agenda, no speakers — just good conversation, tasty food, and refreshing beverages.
You can register as a Supper Club guest at the following link: And So It Begins….THE 2015 Supper Club. The first ever Supper Club will take place in the Chicagoland on June 4.