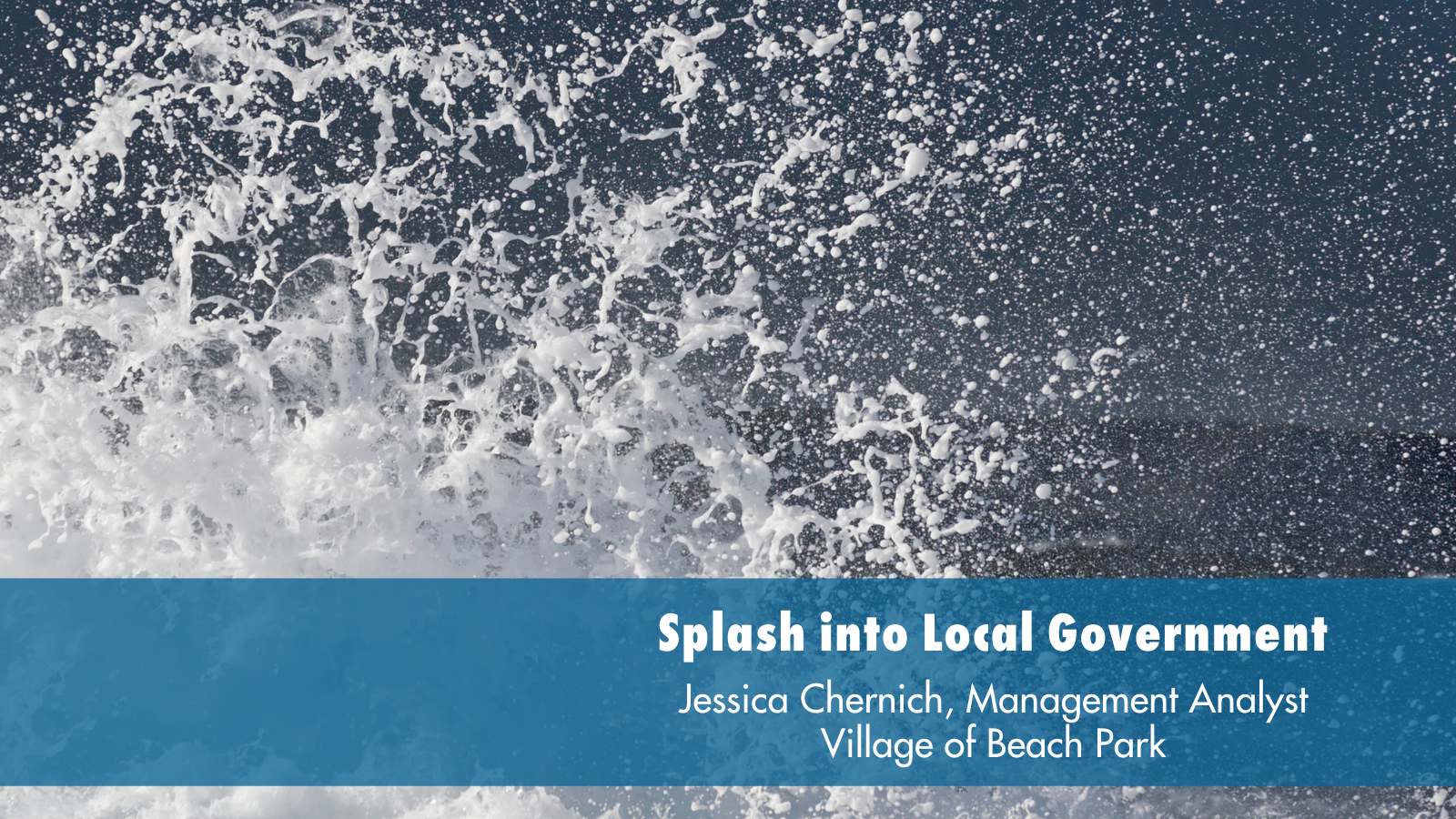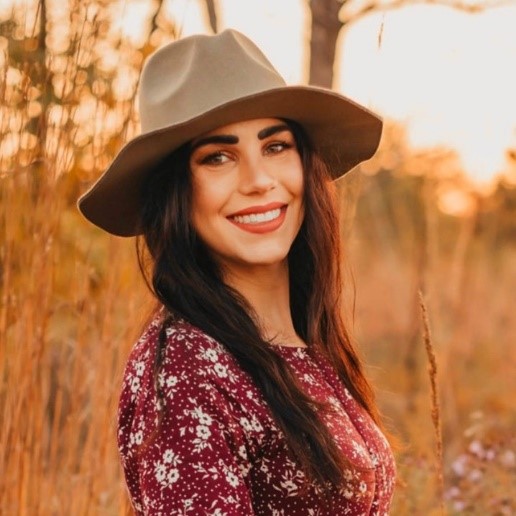 This article — the first in the Splash Into Local Government Series— was written by Jessica Chernich, Village of Beach Park, Management Analyst. She is a full-time working mother of three BEAUTIFUL children (Lincoln, Porter, Penelope) with a passion for local government and civic engagement. Jessica aspires to become a Village/City Manager. Connect with Jessica on email or LinkedIn.
---
Like many other colleagues pursuing a career within municipal government, I too "splashed" into the profession. When beginning my higher education journey, I was interested in career paths in which I would be of service to people—teaching and Speech-Language Pathology were at the top of the list. I ultimately decided to pursue a B.S. in Communicative Sciences & Disorders, and after working as a speech therapy assistant for one year before beginning a master's program, I knew that this field was not for me. Since I was still passionate about a service-oriented career, I began to investigate alternative career paths.
After countless weeks of researching degrees and programs, I stumbled across an MPA program and immediately knew it was the right fit. I applied and was accepted; I pursued a Non-profit Management and Community Development track. I completed my program within 2 years, and during that time I was awarded a Graduate Assistantship.  I then began an internship with Kentucky Educational Television (KET) which turned into an offer for a full-time position with their fund development arm, The Commonwealth Fund for KET, which I quickly accepted.
I was with KET just shy of one year before I relocated back to my home state—Illinois! Upon returning to IL, I stayed within the nonprofit sector for a few years working with organizations such as YWCA-Evanston, CASA of Lake County, and Boys & Girls Club of Lake County, all within the capacity of communication strategy and fund development. I LOVED the nonprofit world, but it was also super draining. As most people who have worked in this field know, the workload is heavy and the resources limited, which can quickly lead to burnout. It was January of 2018 when I decided that I wanted to change settings, and began to apply for municipal job openings. I was offered and accepted my first municipal position as an Administrative Assistant/Deputy Clerk in Round Lake Beach, IL. Interestingly enough, this was the city that I grew up in!
I was quickly exposed to several facets of local government, and I knew within the first couple of months that this was where I was meant to be. I am currently a Management Analyst in Beach Park, IL with a long-term goal of becoming a Village/City Manager.
Why do you think local government is a good career path?
Working in local government allows you to take part in real, positive changes to the community. For those who are intrinsically motivated such as myself, it doesn't get much better than this. It means making the community a better place to work, live, raise families, and operate businesses.
For people who may be up in the air about their future in local government, what advice would you give them?
If you are interested in the field but undecided, I would look into obtaining an internship within a municipality, or even contacting a local municipality to participate in any available volunteer initiatives. I would also attend public meetings to gain a better understanding of local government operations concerning the Board (elected officials).
What are your thoughts on how we recruit new graduates into this field and from there how do we retain this talent?
Participating in professional development organizations that work closely with University MPA/MPP programs is a great start. I am currently a member of the Illinois Association of Municipal Management Assistants (IAMMA), and we have a committee that is dedicated to presenting on local government careers at Universities throughout the State. There is a student membership, as well as social events that are coordinated especially for students in (or interested in) the field!
Concerning retaining talent, I believe that the field itself is super interesting and rewarding which helps immensely, but retainment will come from municipal leaders who continue to invest in their employees.
What can we do as a profession to help make local government more appealing to folks who aren't in on the secret of how fun of a career path it is?
Share with both your personal and professional networks how rewarding and FUN a career path it is. Let people know about the types of projects you are working on, and when friends & family ask about work SHARE these sentiments with them. I think creating programs and volunteer initiatives for youth participation within municipalities will also serve this cause.
 5 Awesome Projects/Initiatives I Have Worked On (In My Short Time in Local Gov)
Coordinating AWESOME events (Employee Recognition Celebration, Touch-a-Truck, Summer Festivals, etc.)
Development and coordination of a Village-wide Women's Leadership Program
Overseeing all operations of a Municipal Beach during a pandemic
Re-creating a Historic Village Landmark (Kenilworth Ave. Fountain)
Managing the competitive bid processes for the selection of Village service providers
5 Reasons Why I Love Local Gov
You get to make a difference every day
There is a great work-life balance
There is plenty of opportunity for growth and movement
The people you encounter are passionate
Every day is different