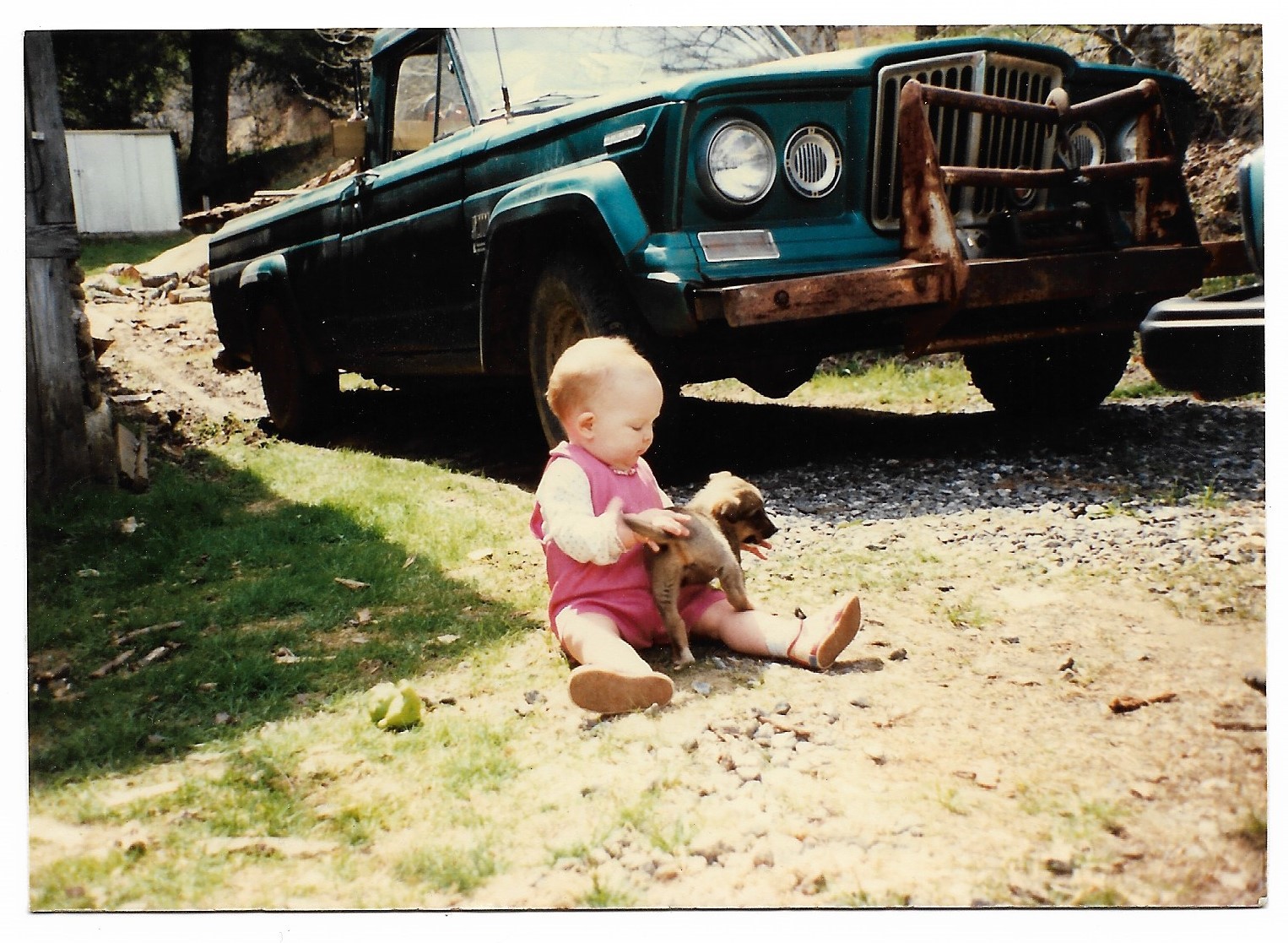 In this series, we're asking you to tell your life story through eight songs. Starting with your earliest memories, guest columnists will name their defining songs along with a couple of sentences explaining their meaning.
Previously: DJ Kirsten Wyatt, DJ Shelby Teufel, DJ Jason Jones, DJ Nick Smith, and DJ Sarah Medary
DJ Emily Edmonds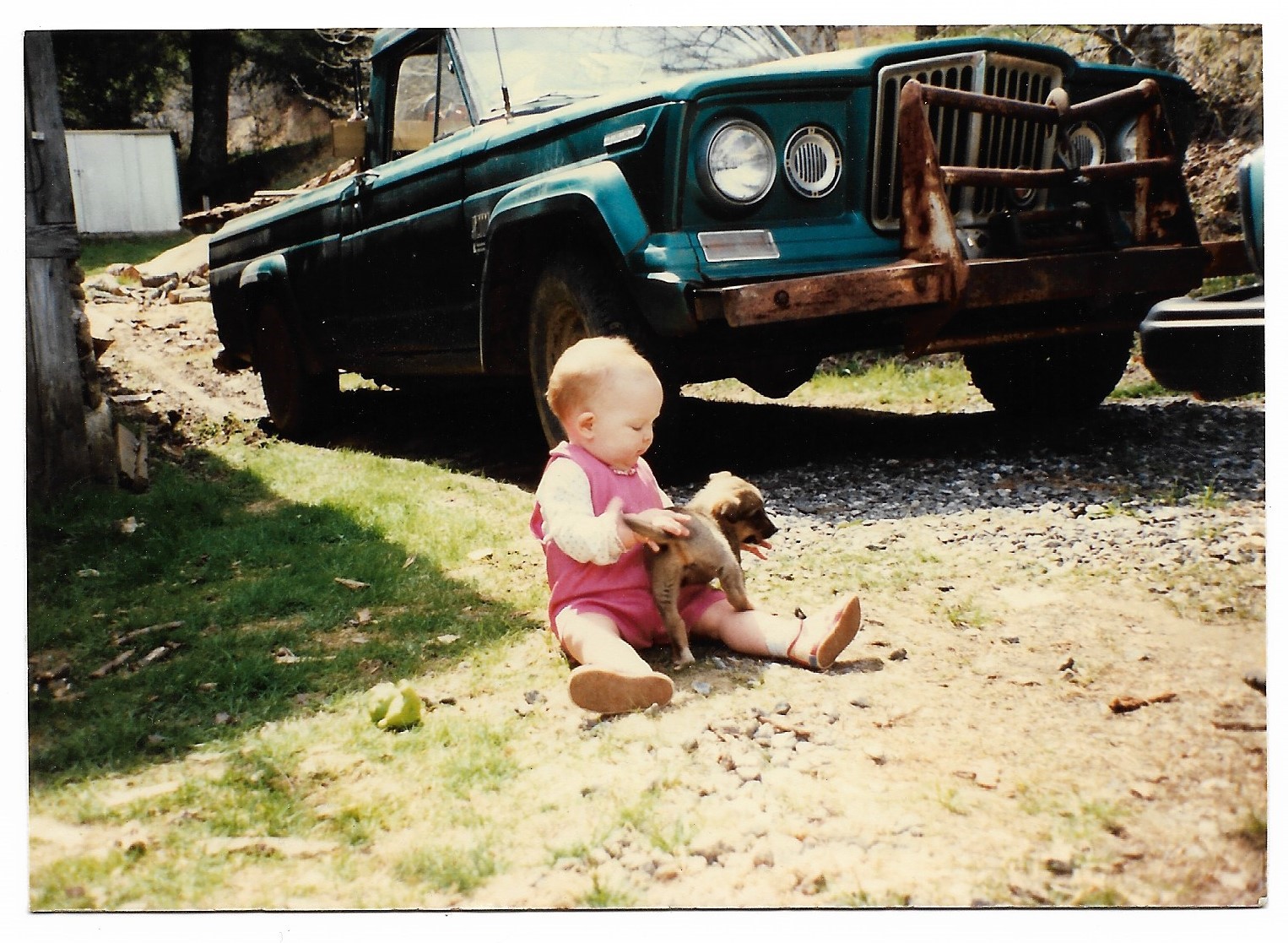 Connect: LinkedIn, Instagram, and Twitter
I thought this would be easier when I signed up for it. Only eight?!
But I'm totally grateful to ELGL for the excuse to spend some of my weekend going through old vinyl and traveling down the internet music spiral…
I'm a Southern girl at heart, born and raised in a small town in the Appalachian mountains of North Carolina. So it's only fitting that my first vinyl album was Alabama. My first tape was Randy Travis, and I used to pretend to be Charlie Daniels playing the fiddle (sometimes, I still do, but don't tell anyone).
Sadly, though, a lot of the music I was raised on comes from a culture that I've grown away from by choice – there's so much beauty in the place where I'm from, but so much darkness, too. So I've chosen one of my favorite southern songs for childhood, instead:
Seven Bridges Road, the live 1975 version, by the Eagles
I was a band geek in middle and high school. My original instrument was the saxophone, but I was the only girl marching the tuba when we took the Beatles show to the state championships. So I always think of this song – particularly this bass line – when I think about high school (which is good, because who really wants to remember much else about high school?):
The Beatles, Come Together
(There was also a lot of Tool, Flogging Molly, and the White Stripes in those years, but I didn't feel like those would be entirely appropriate for a public blog post, so…)
I always knew I wanted to change the world somehow, but it took me a while after high school to realize it had to be changed from within the system. I was raised in local government; my dad was a building inspector and now heads up our home county's planning and inspections department.
But, you know, when you're young, you have a lot of idealism that has to get tempered by the world before you can actually accomplish anything. When I need a refresher on why I'm doing what I do in public service now that I'm a "grownup," I go back and check out these two:
Rising Appalachia's Scale Down
and
Michael Franti's Pray for Grace.
(Wilco's Ashes of American Flags should be on there, too, but I'm out of space.)
I've got this gorgeous daughter, by the way; she's the best thing that ever happened to me. She gives me the strength and laughter I need to keep getting up every day and doing it all over again. She's also totally cool and has great taste in music, so now that she's older, we get to listen to things together.
We've been listening to a lot of Beastie Boys lately. (Yes, it is so weird when your kids think your "throwback" music is kind of cool.) Right now, though, our favorite artist together is Lindsay Stirling, a young virtuoso who writes and records and mixes her own violin dubstep:
Lost Girls, Lindsay Stirling
While I was in graduate school at Carolina (sorry, DJ Sarah Medary, but go Heels!), I commuted between my home in the mountains and Raleigh about once a month for school and work. It was about a ten hour drive round trip and I got to know I-40 real well.
I couldn't possibly leave out the Avett Brothers, who are from my home state and recorded their first album in Robbinsville, about 30 minutes from me. (That photo is the first time I went to Red Rocks in the beautiful state of Colorado, to see the Avetts and – sighhhhh – Grace Potter.) This song is from that Robbinsville album and always, always makes my playlist when I'm on the road and almost home.
The Avett Brothers, 40 East
A lot of my time these days is spent on the road. I work at the Center for Environmental Farming Systems with the NC Growing Together Project. (NCGT), and I travel around the state and work with Cooperative Extension, local governments, and economic development agencies, promoting local food economies and strong food systems. (It's totally the most awesome job, ever.)
I really do know what I'm talking about, but I always get REALLY nervous before I speak in public. So, when I have a big presentation ahead, I always make sure to start the drive with this absolute classic. I love everything she ever recorded, especially Sinnerman and Work Song, but this one always gives me the confidence to do things that make me want to curl up in a corner and never leave my house.
Nina Simone, Feeling Good
It's been a long road to get here, but I love where I am today. Finishing grad school, moving to Raleigh, taking this job, watching this election, all these changes have been pretty chaotic. But I firmly believe that we get from life what we put in, and that we choose how we receive the world. I've started keeping a gratitude jar (I highly recommend it!) where I keep at least a note a day about something that made me happy or blessed. Some days, it's just a good cup of coffee or a free parking spot, but that's better than nothing.
Today's was the discovery of a really fantastic album called The Lost River Deluxe (the Lost Basement Tapes), on which T-Bone Burnett recorded some of Bob Dylan's long-lost tunes (the story is here, if you're interested). He chose Rhiannon Giddon (Carolina Chocolate Drops), Elvis Costello, Marcus Mumford (Mumford and Sons), Jim James (My Morning Jacket), and Taylor Goldsmith (Dawes). Their collaboration on these lost lyrics, with Dylan's blessing, is such a gorgeous listening experience, and at least one song a day has made it into the gratitude jar.
Nothing To It (The New Basement Tapes)
Supplemental Reading